Bacon Wrapped Asparagus Over a Charcoal Grill with the HomeRight ElectroLight
It's summer and time for backyard BBQs! Whether you are having family and friends over or keeping it simple yourself this Bacon Wrapped Asparagus Over Charcoal idea is a great grilling recipe. I don't think I know anyone who doesn't love bacon. So why now squeeze in a few veggies with that salty crunchy deliciousness of bacon.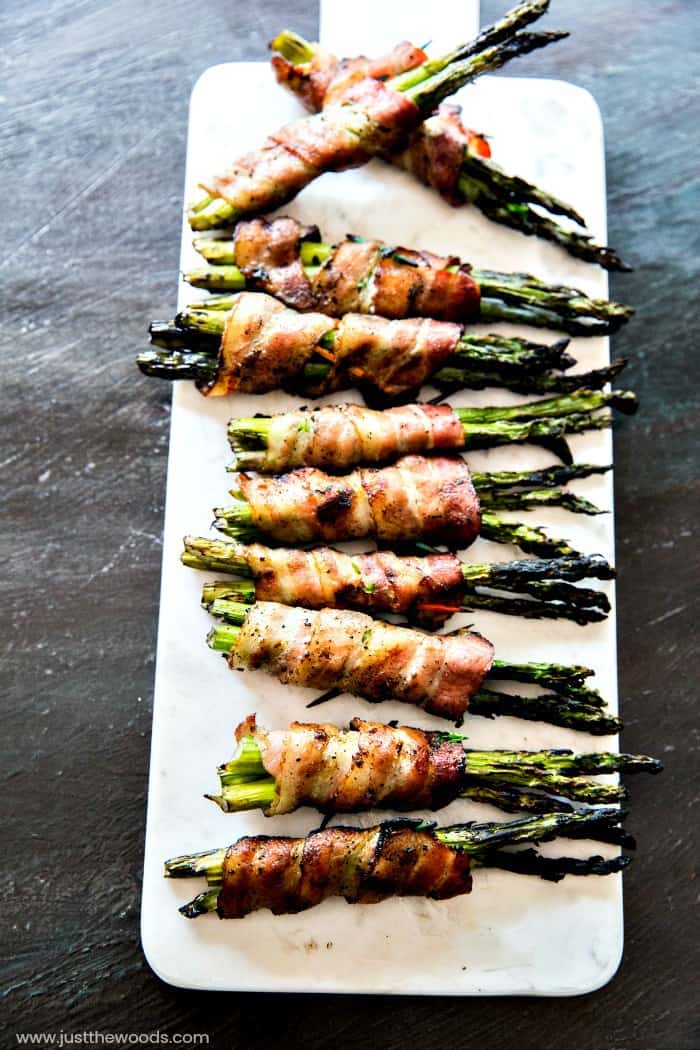 I'm sure we can also agree that anything on the grill tastes better over charcoal. Whether it's beef or vegetables there is nothing like a charcoal BBQ. This is why I am loving the Homeright ElectroLight fire starter. You can also use the NEW Electro-Torch. It allows for less time standing over the grill trying to get it going and more time food prepping or just hanging out. The ElectroLight makes outdoor cooking fast and easy. With a quick hold of the button, you can have a lit fire in just under 3 minutes. The best part is there is no need for a chimney starter thing or nasty lighter fluid. I don't know about you, but I want to taste my food and not lighter fluid.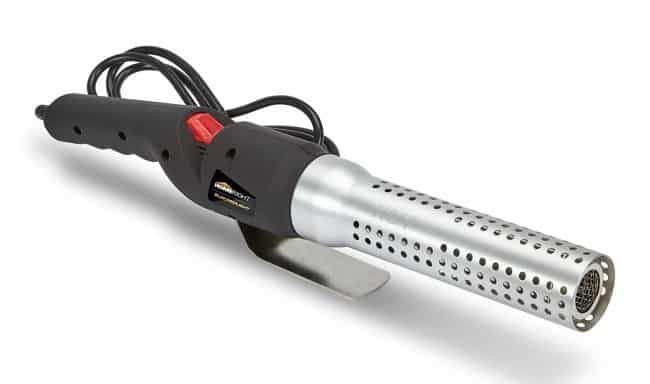 First, plug in your ElectroLight, dump some charcoal into your grill and press the button. It's really that easy.
Next, head back in and get those bacon asparagus bundles ready for the grill.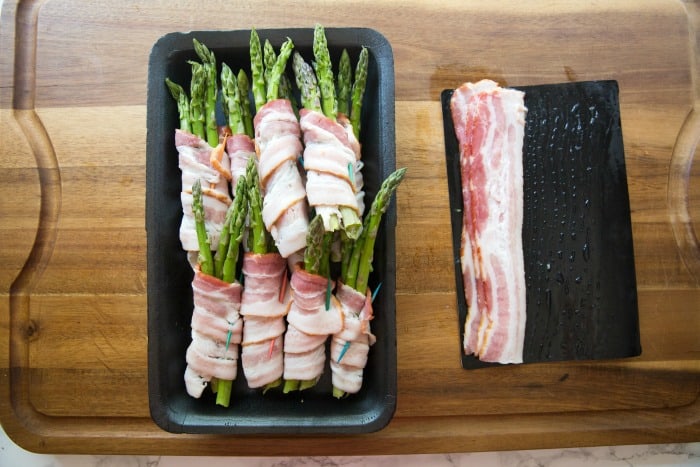 The ElectroLight makes it so easy to grill bacon wrapped asparagus over charcoal.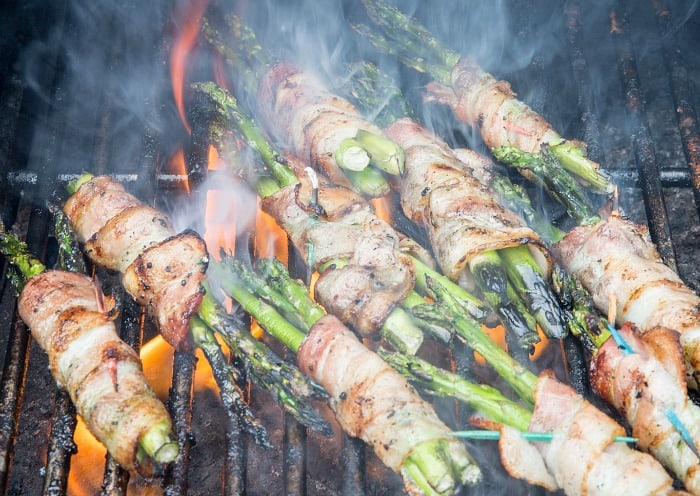 You can find the full recipe on the blog HERE and you can catch a video to see the ElectroLight fire starter in action on the blog HERE. For more great DIY projects, healthy recipes and inspiration visit my website here: www.justthewoods.com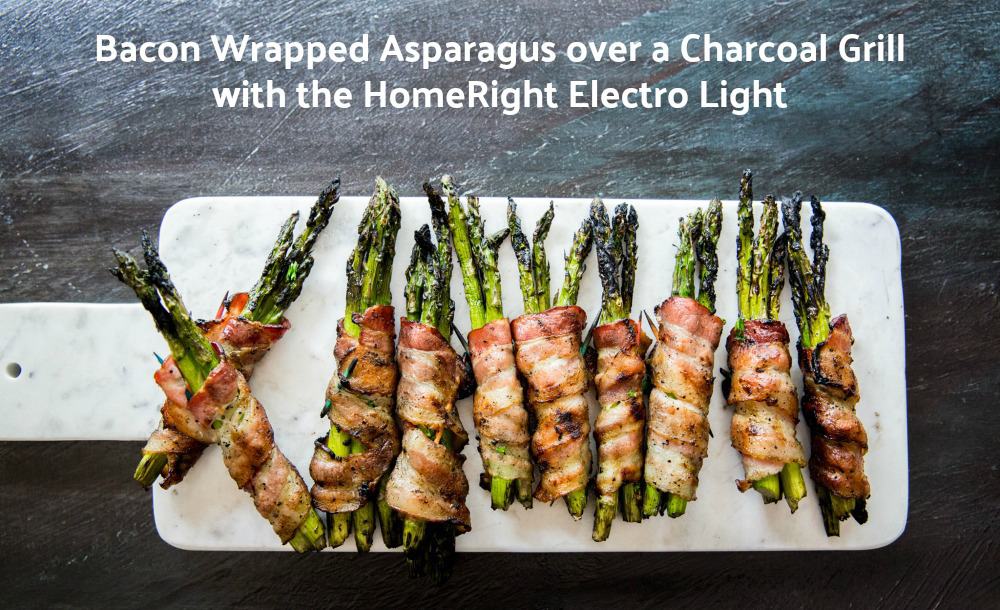 Once you get your hands on an ElectroLight fire starter you will want to grill everything. So you may also enjoy other grilling recipes like these Shrimp Foil Packets.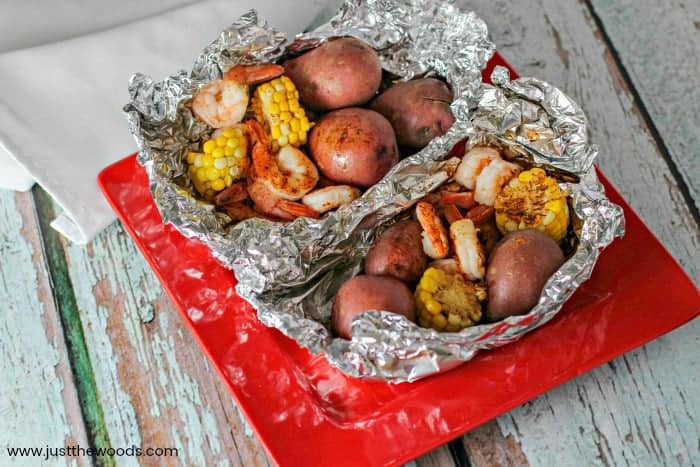 Please login to post a comment.
Ready To Get Your ElectroLight Fire Starter and Charcoal Starter?