If you could update just one room in your house which one would it be? Me? I would choose my bathroom. It needs remodeled desperately, but it's just not in the budget right now.
So here's what I decided. Until I can have the bathroom of my dreams, I will make the most out of what I do have. And the first thing I did was to get it clean. Everything looks better when it's shiny and clean, right? And by clean, I mean deep down clean.
Here's how I got my bathroom as clean as it can possibly be. By using the HomeRight SteamMachine 53. What I love about the HomeRight SteamMachine is that you don't have to use any toxic, smelly chemicals. My bathroom is small and when I used that nasty spray, I thought my lungs would explode from the awful smell.
The SteamMachine uses pressurized, high-temperature steam to loosen and dissolve the dirt, cuts grease and grime, expels stains, and sanitizes your surface by killing 99% of bacteria. That's clean!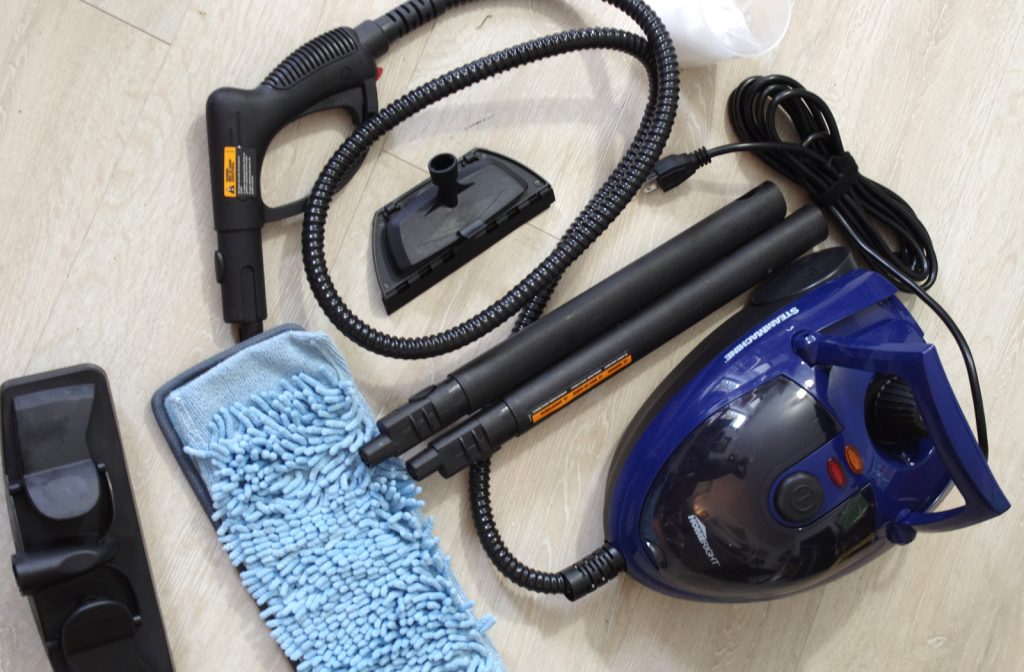 I have the SteamMachine Model 53 and it comes with 17 accessories and pieces: the SteamMachine, microfiber cleaning towel, angled adaptor for large brush, 2 extension wands, measuring cup, funnel, large cleaning brush, chenille mop pad, straight adaptor, squeegee and fabric steamer, jet nozzle, small brass brush, small nylon brush, large nylon brush, microfiber cleaning pad and a fabric bonnet for the fabric steamer.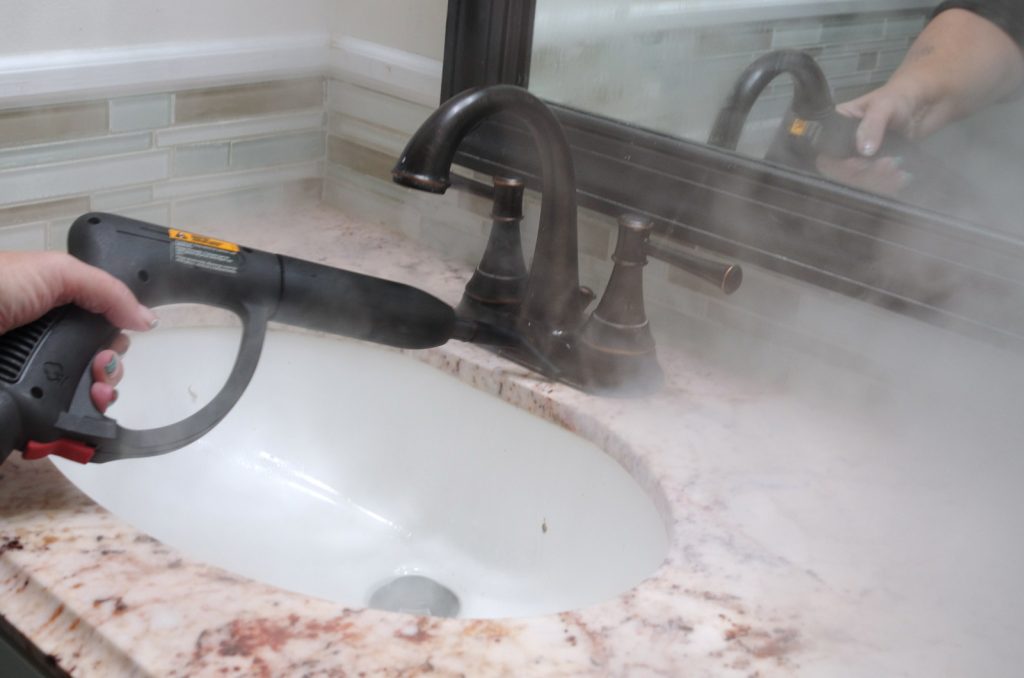 Before taking the SteamMachine upstairs to my full bath, I used it quickly in my first floor powder room. After filling the machine with water, I waited 8 minutes for the unit to build up pressure and heat up.
I attached the small jet nozzle and quickly cleaned around the faucets. You don't realize how dirty things are until you see the dirty and grime released!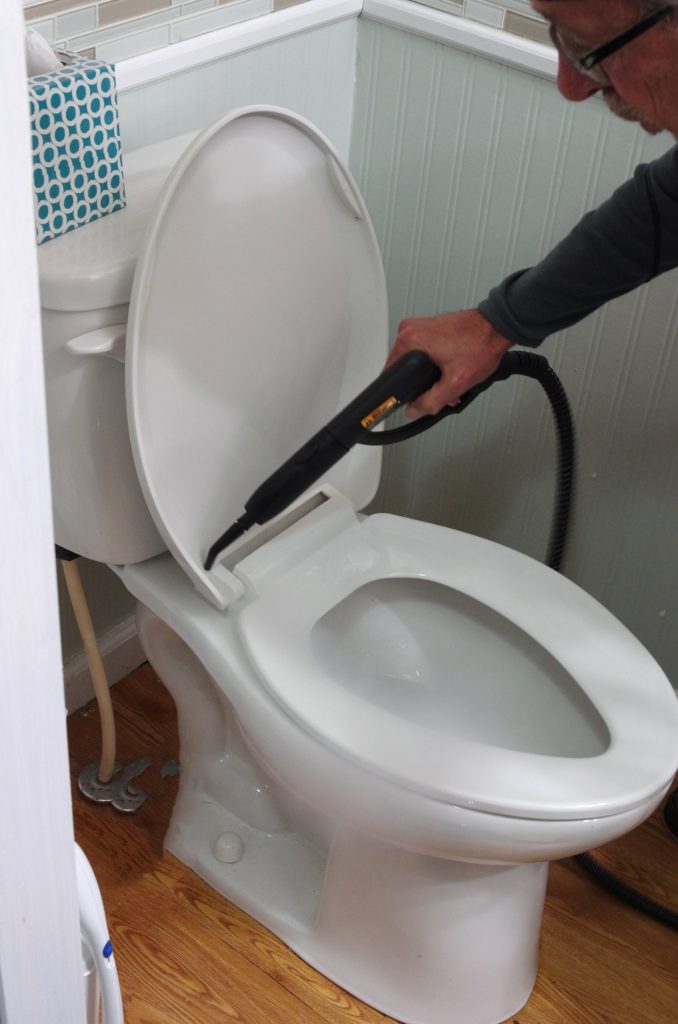 Then I had my assistant (just kidding - my husband) try it out on the toilet. This man is a big germ-o-phobe and I must say he was very impressed with this
SteamMachine
. And now that he knows how to operate it, this can be his weekly chore!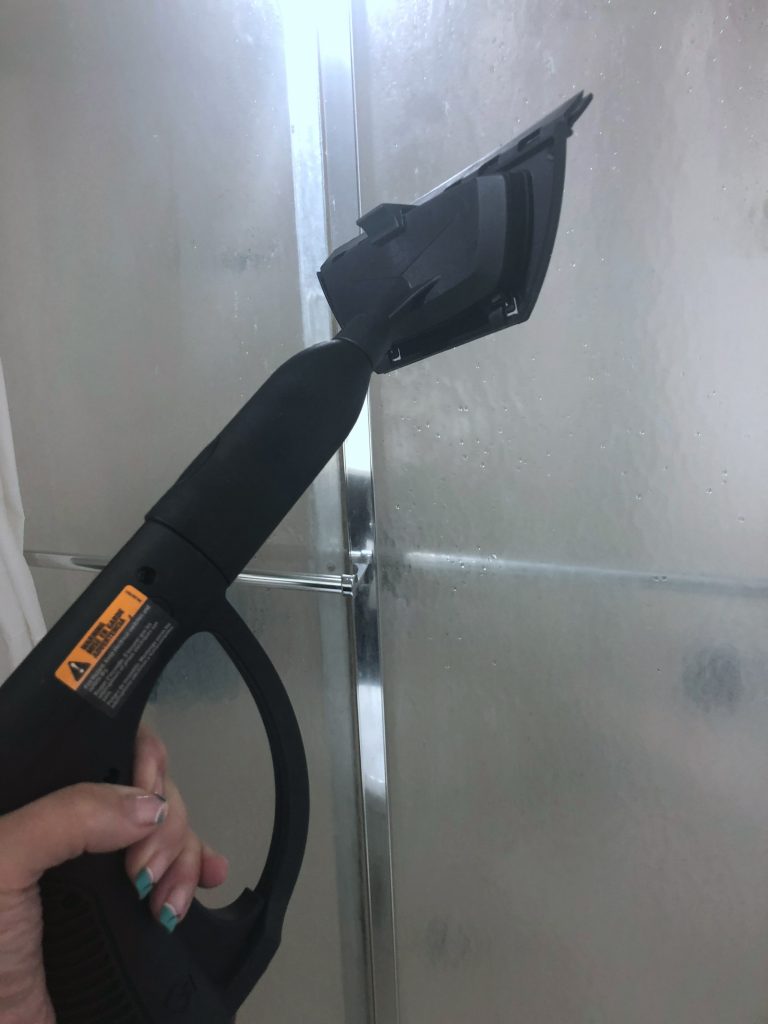 Now for the main bathroom. One of the things that I detest most about this bathroom is the shower. There is no bathtub. Just an old, worn shower stall in need of replacing.
But like I said, until I can rip the shower stall out and install a bathtub with an awesome tile surround, I am stuck with this eyesore. So in the spirit of making the best of it, I got it super clean. And it was so easy.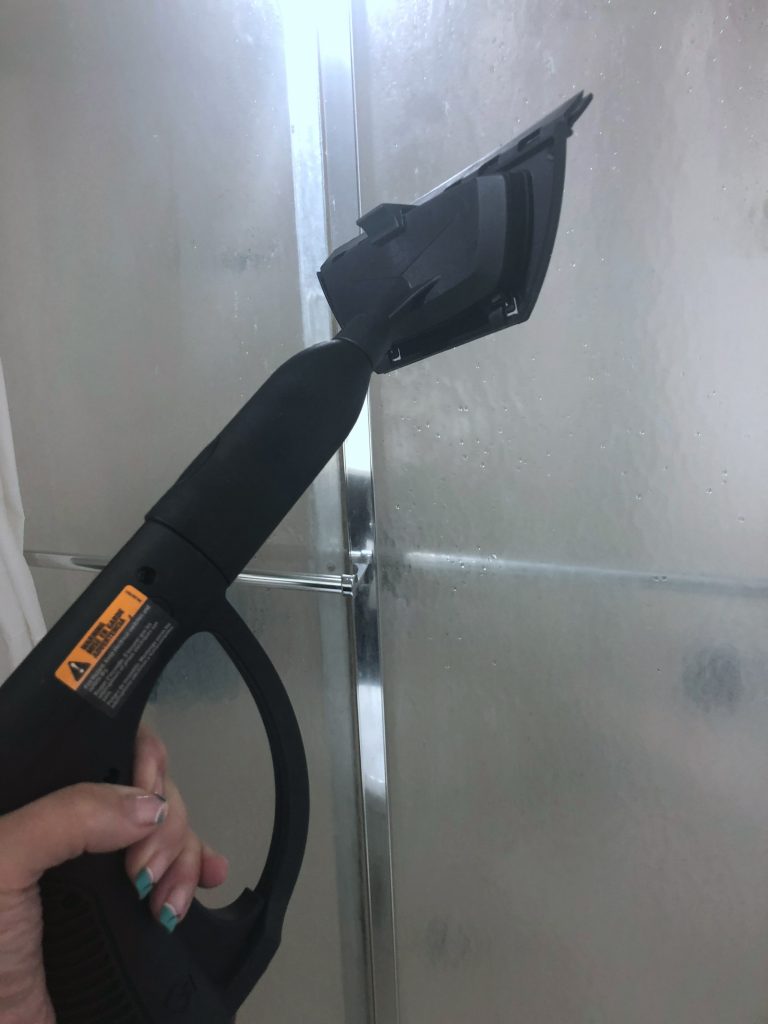 I used the squeegee attachment on the doors. They never looked so good!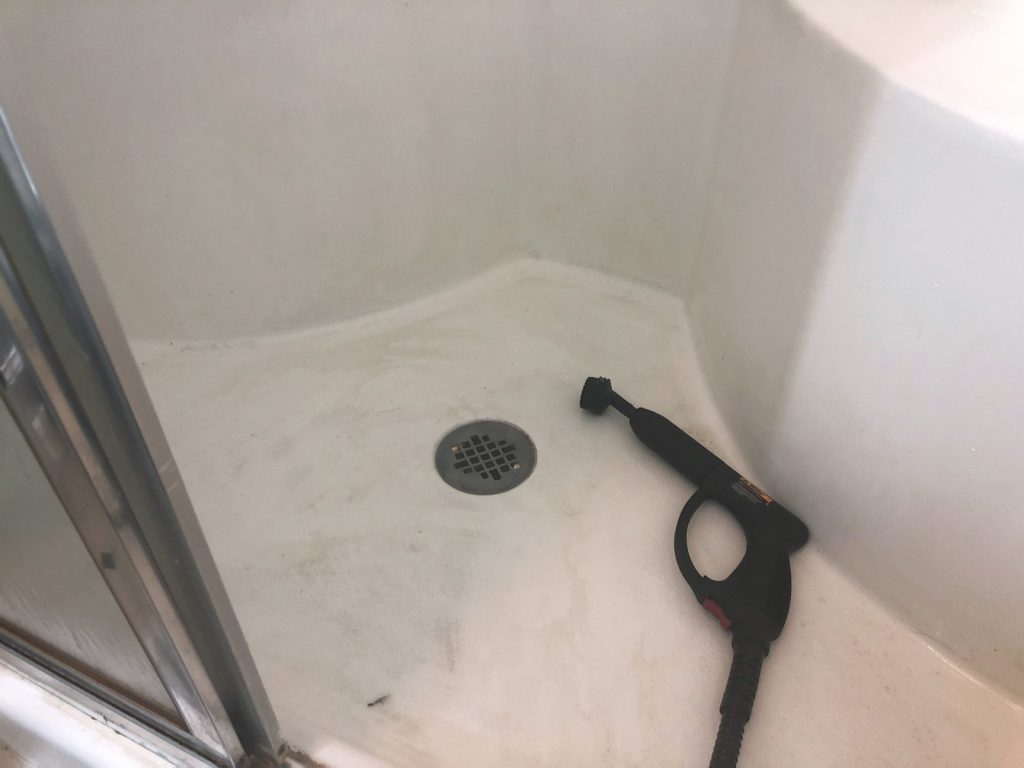 And I used the brush attachment on the floor of the shower. I actually thought that some of the stains were worn spots on the surface. Turns out it was dirt. Heavy duty, ground in dirt.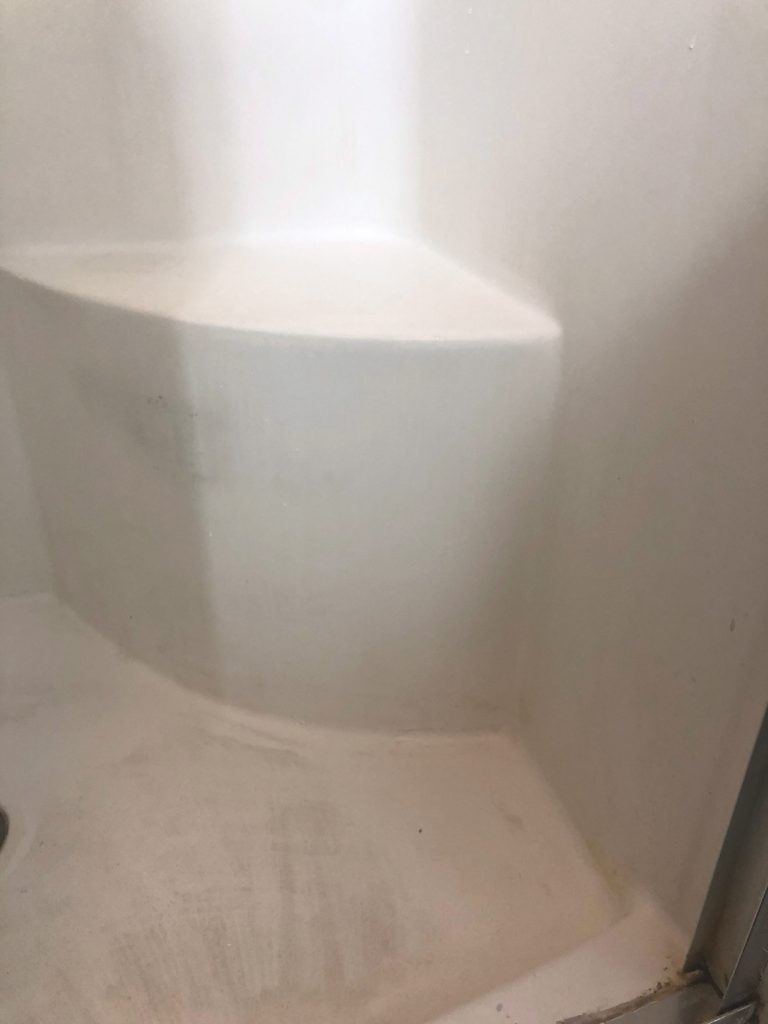 I have used some pretty strong cleansers in this shower and thought it was clean. I was wrong.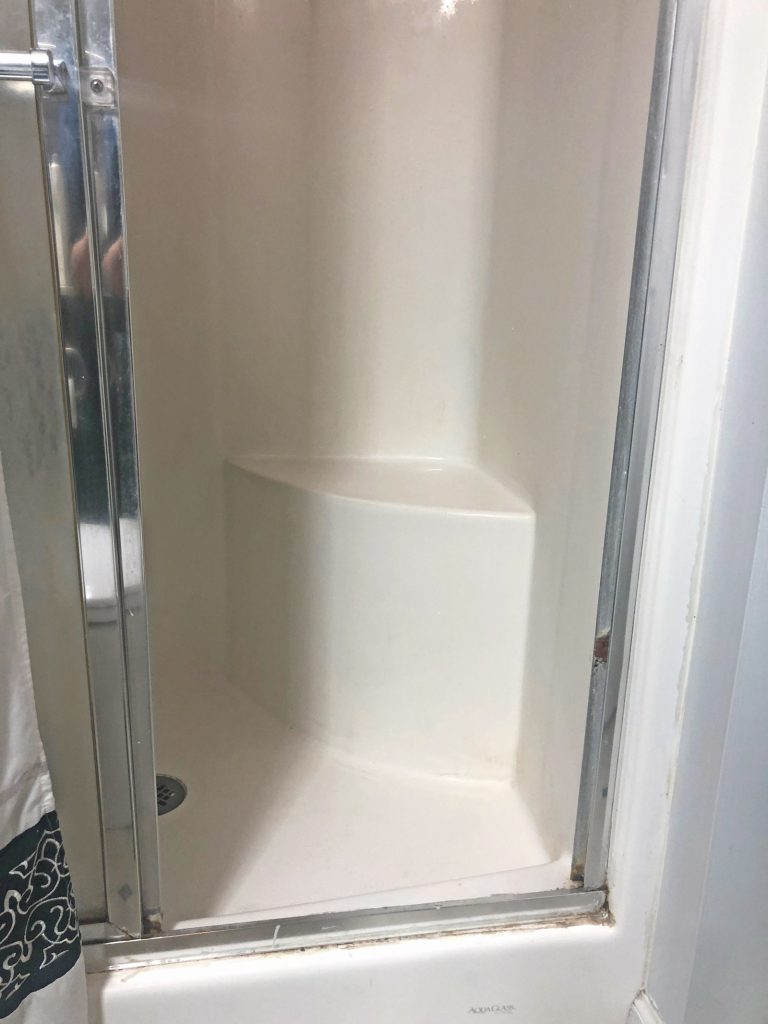 This is clean! And once I replace that grout at the bottom of the door, this shower will look a whole lot better.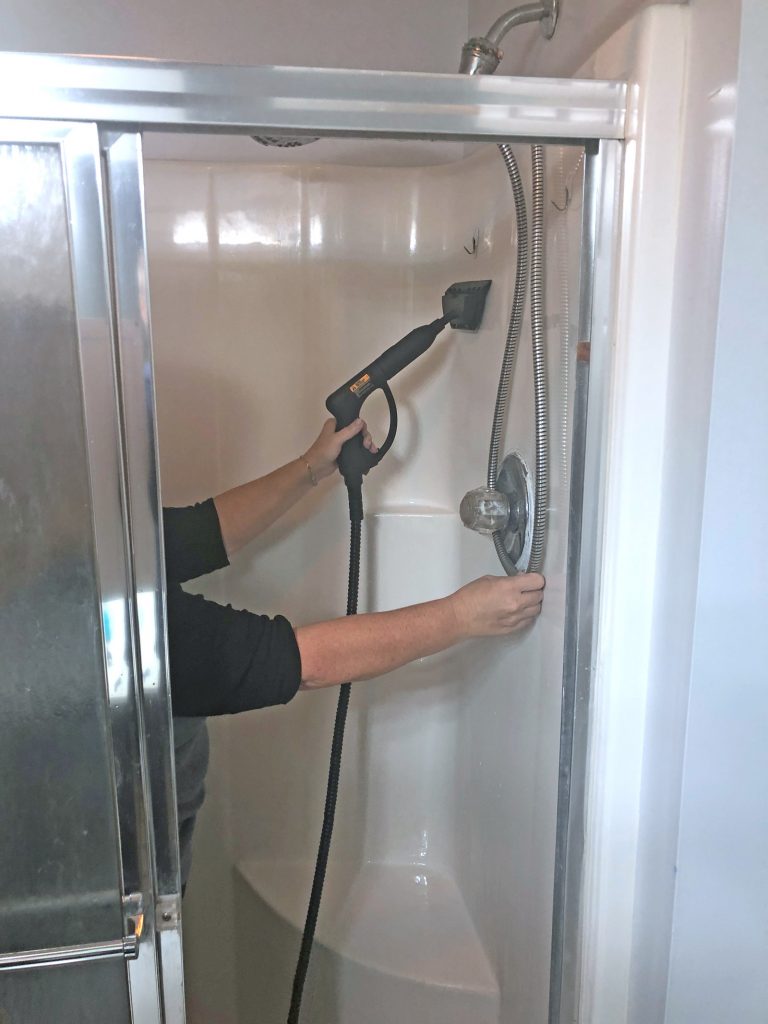 Even the walls of the shower were easy to clean with the squeegee attachment.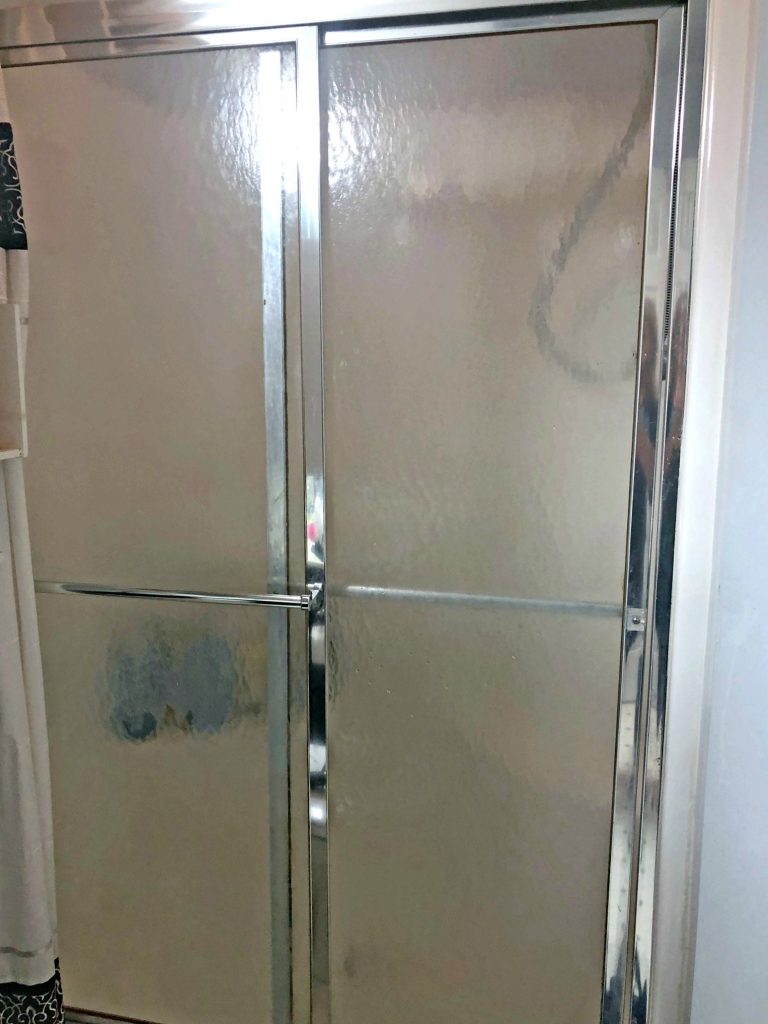 Now I have a shower that I can live with - for a little while longer.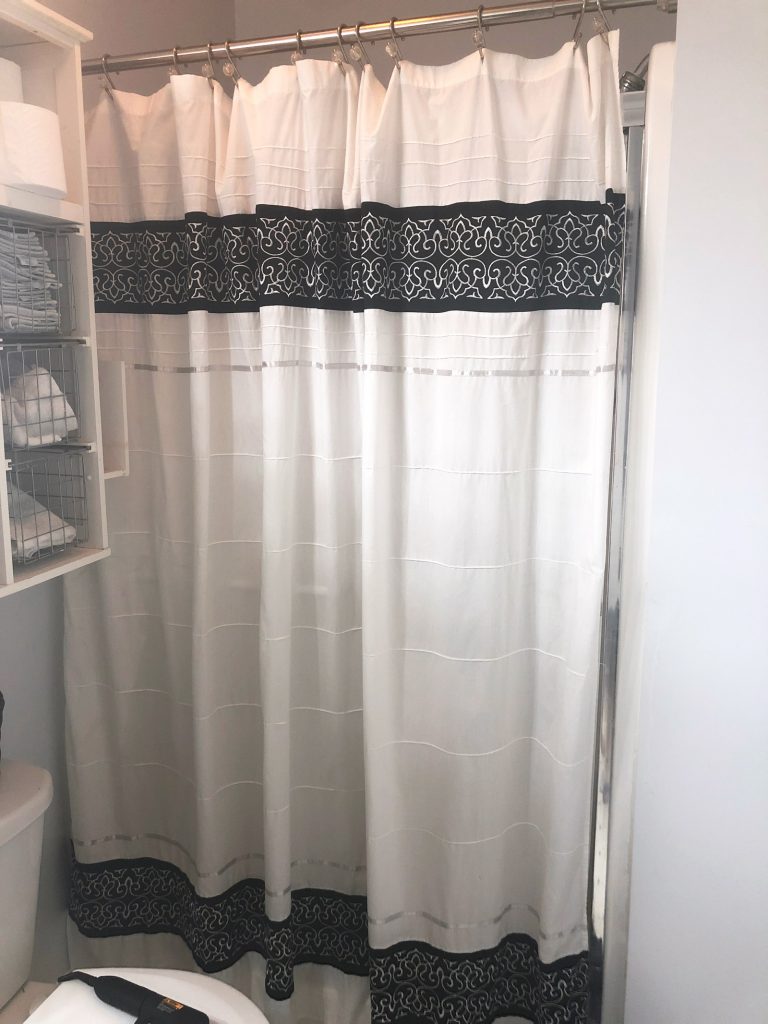 And until I can replace it, I'll keep it clean with my HomeRight SteamMachine and close the shower curtain to cover those old-fashioned shower doors!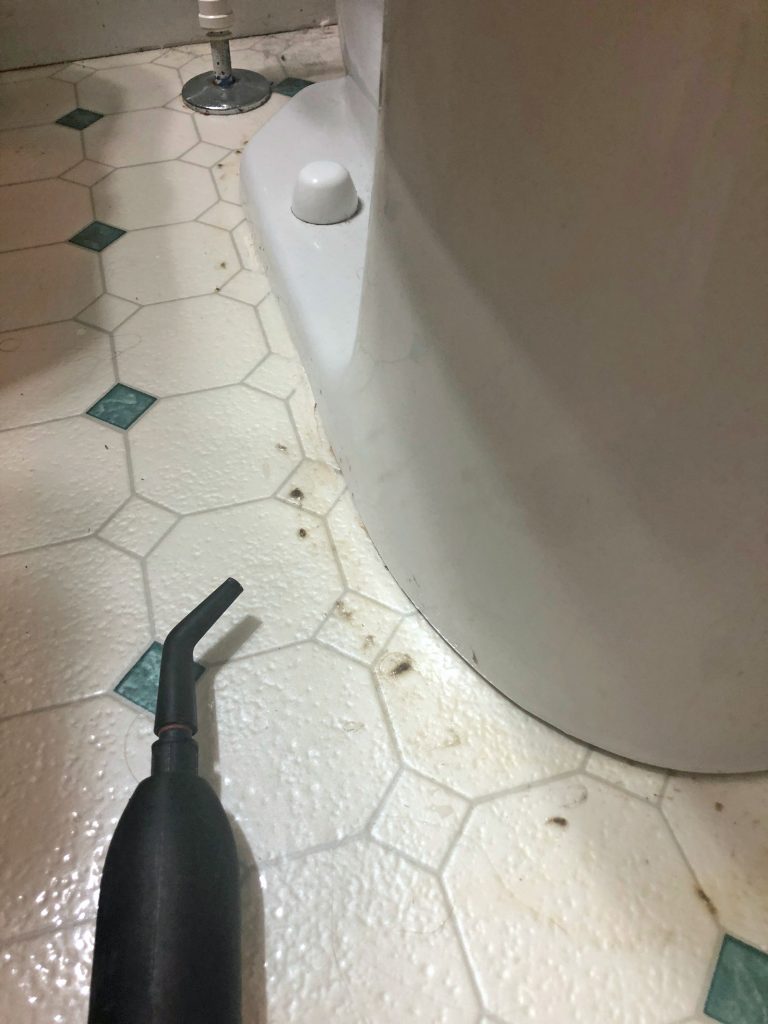 Ugh, the nastiness that the SteamMachine blasts out around the base of the toilet!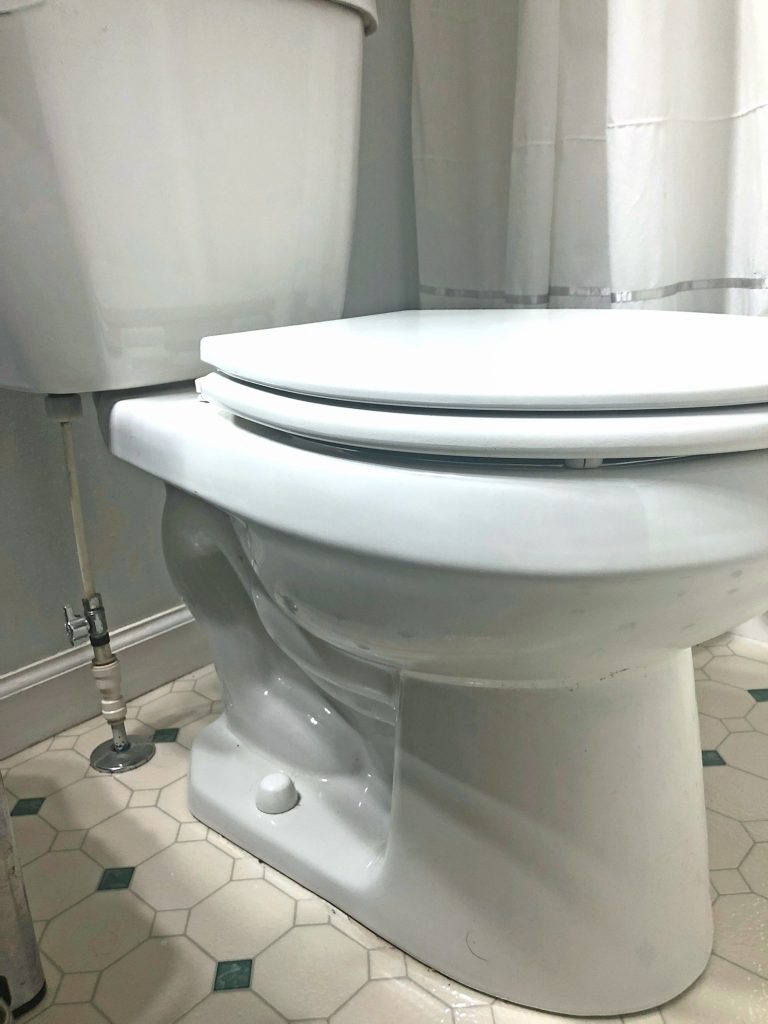 Now I have the cleanest bathroom around! Don't forget to head to the
Create and Babble blog
for more fun project ideas. 
Like this project? Pin now to save for later! 
Please login to post a comment.
Ready To Get Your SteamMachine Model 53?