Cleaning up the bathroom was not initially on the agenda, but life happens and so do plumbing incidents. When our sink backed up leading to snaking the drain we ended up with water all over the bathroom. And not clean water, but gunky water that had been stuck in the drain and not flowing properly. The sink back up left yucky water in the sink, on the floor and even some on the wall. It was a total mess! So glad to have my HomeRight SteamMachine to make the clean up easier.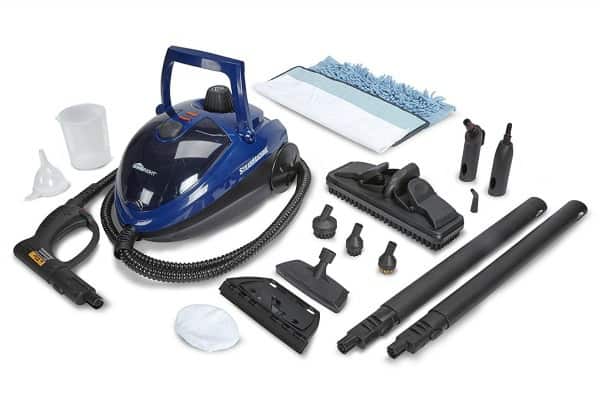 After the initial clean up with an abundance of towels, I grabbed my SteamMachine to tackle the bathroom mess. Just because the water is soaked up doesn't mean the bathroom is clean. Setting up the SteamMachine is super easy too. The compartment stores all of the small brushes which makes it easy to find just which attachment to use.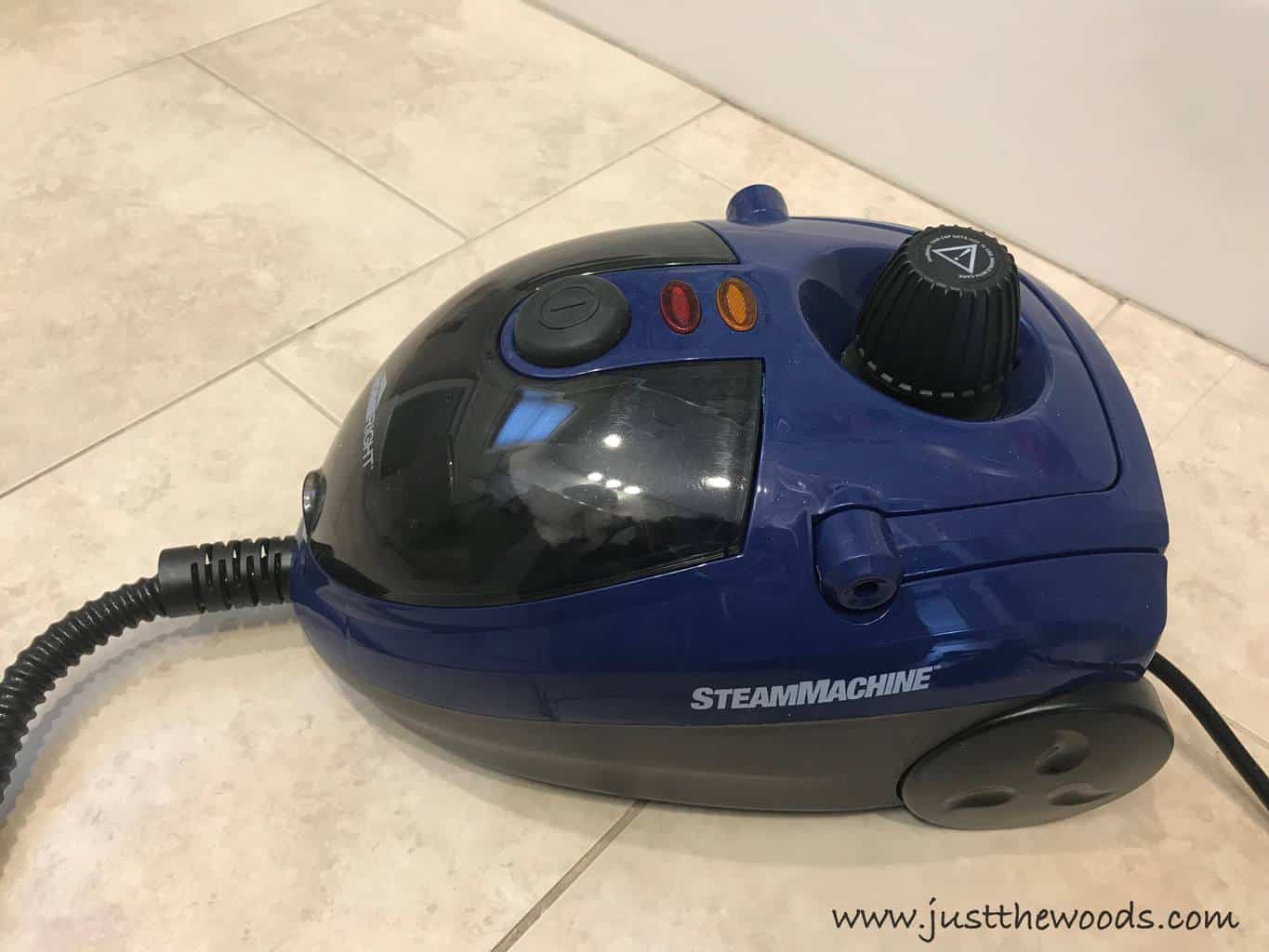 The first thing to do is remove the cap and fill the tank with water using the funnel and cup provided.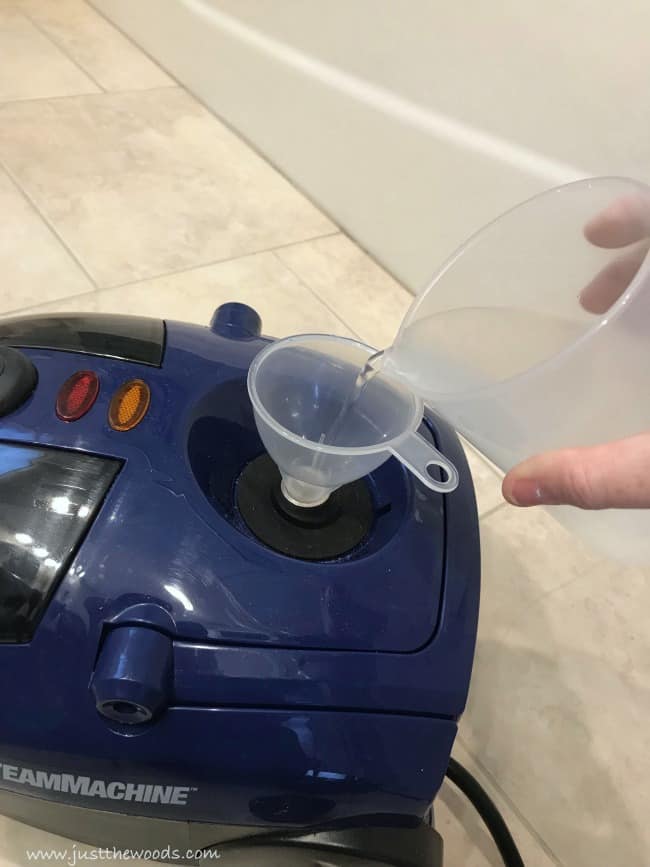 Put the cap back on and turn on your steam machine. The lights will turn on letting you know that the machine is on. When the orange light turns off it has fully heated up and is ready to use.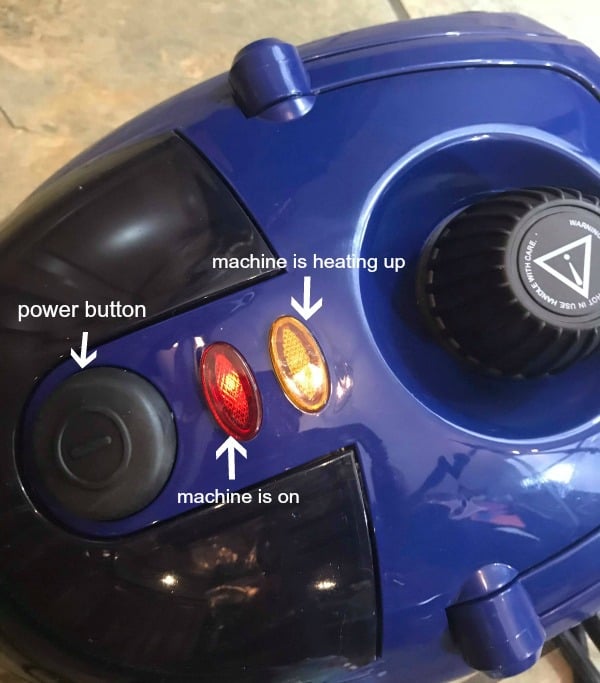 Cleaning the Bathroom Sink
I choose to use the small nylon brush to tackle the dirty sink first.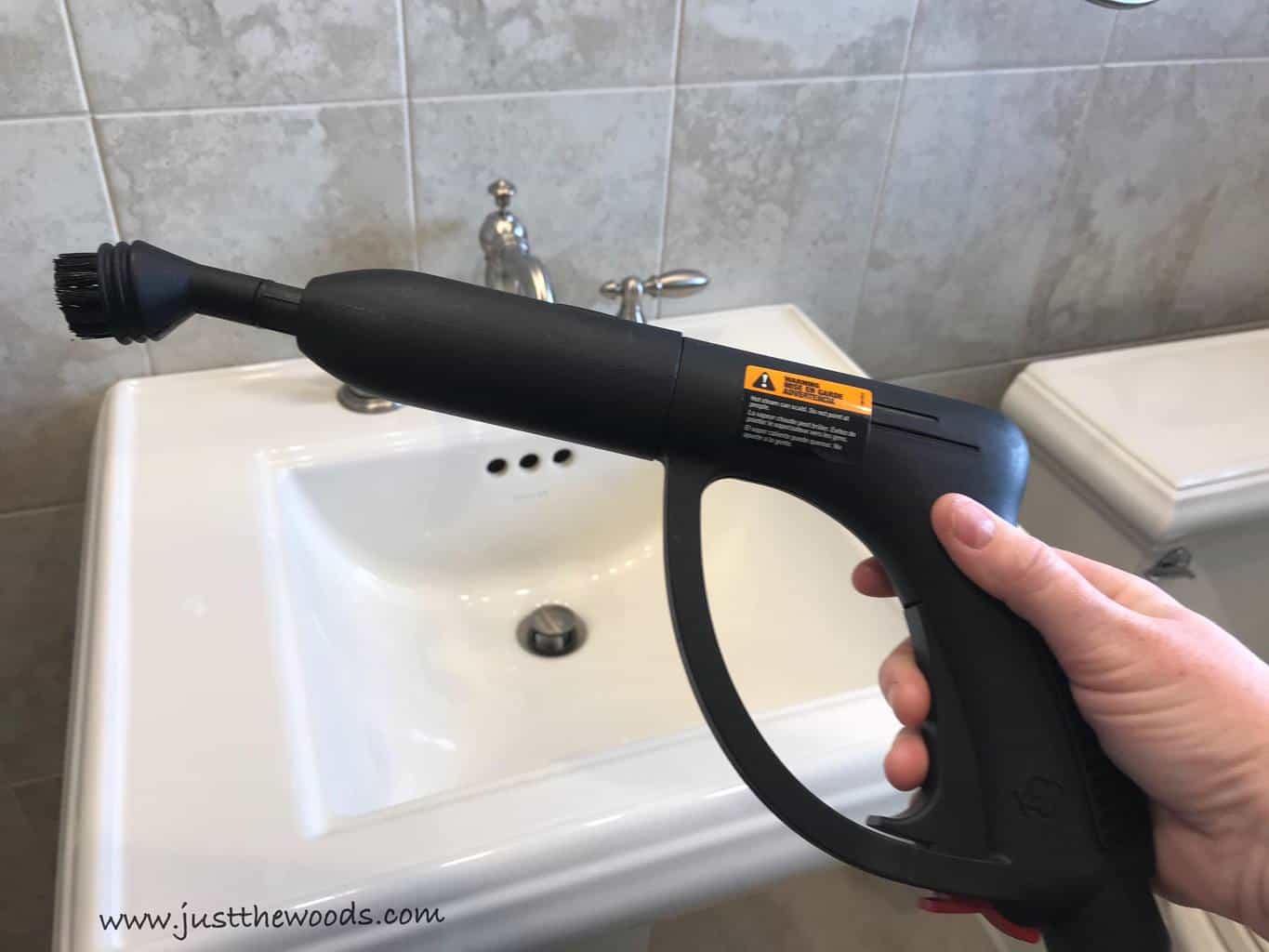 This brush works great for getting any areas that need a little bit of scrubbing. Like the faucet and the drain.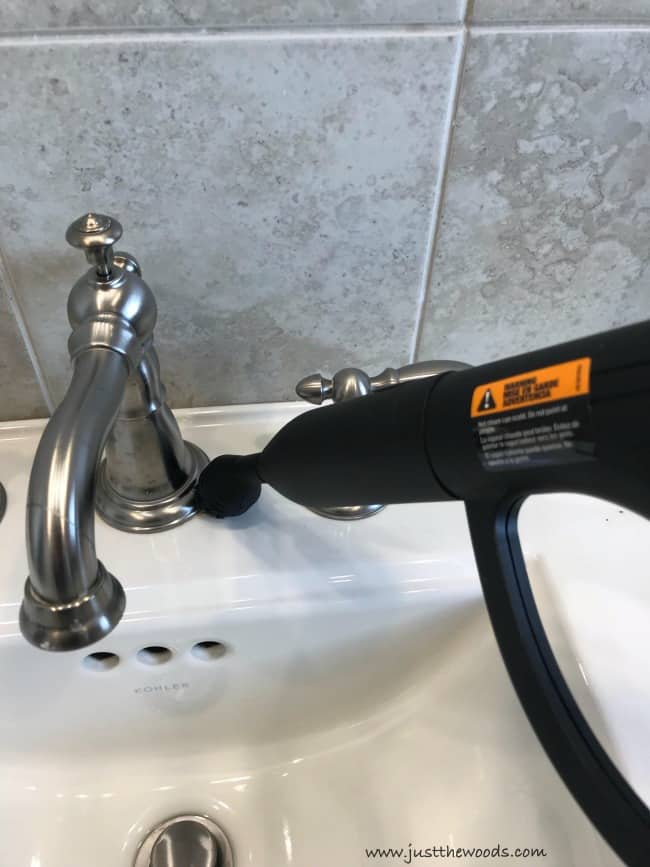 Next, I went right up the wall over the sink to clean the tiles since some of the gunk made its way onto the wall too.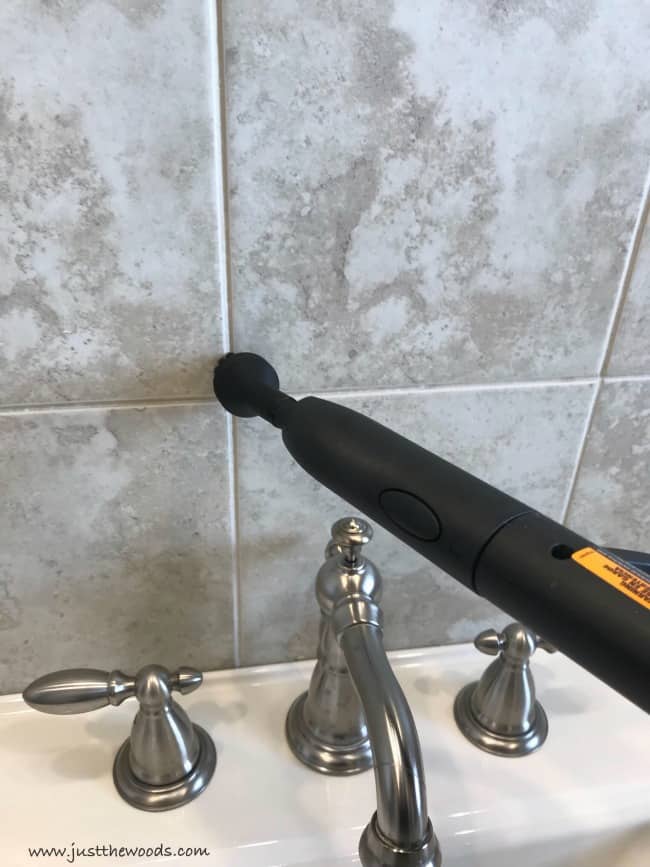 After the sink, I make my way down to the floor and clean up the base of the toilet. There are boys in the house so this could be done every day as far as I'm concerned.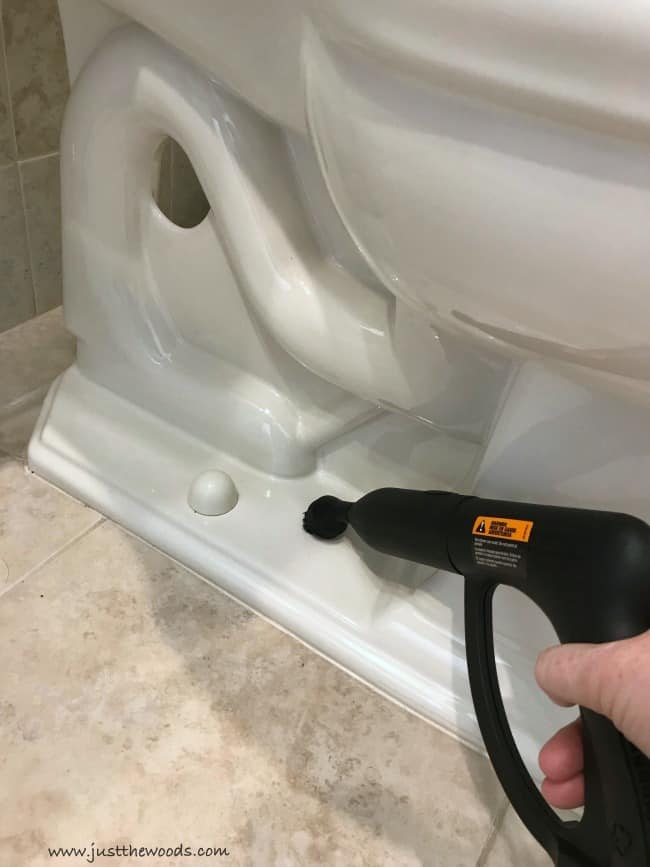 Once I finish steam cleaning and scrubbing all the dirty areas I swap out my attachment and give the entire floor a once over using the microfiber cloth mop.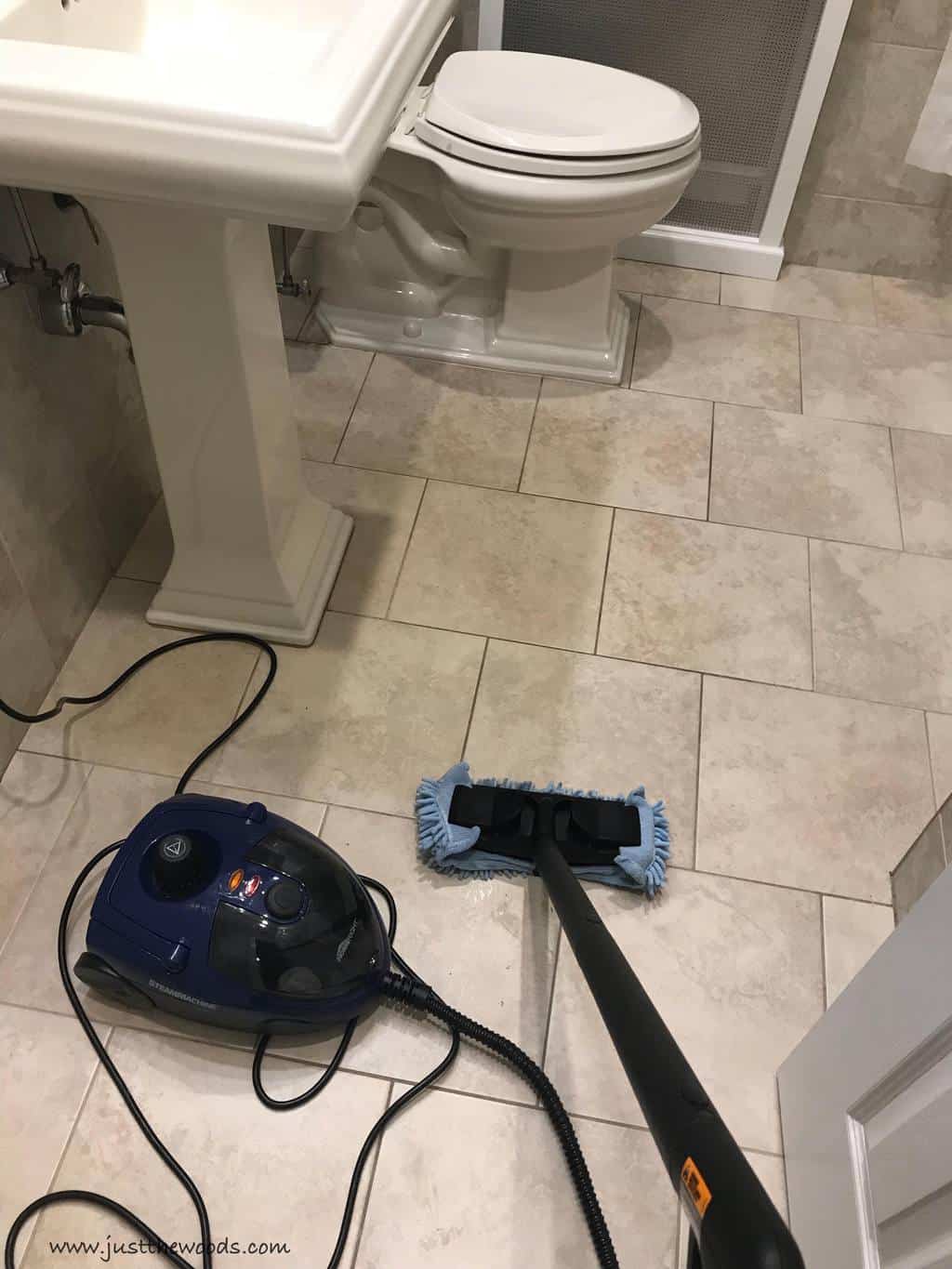 The entire bathroom can be cleaned and sanitized fast and easy with no chemicals!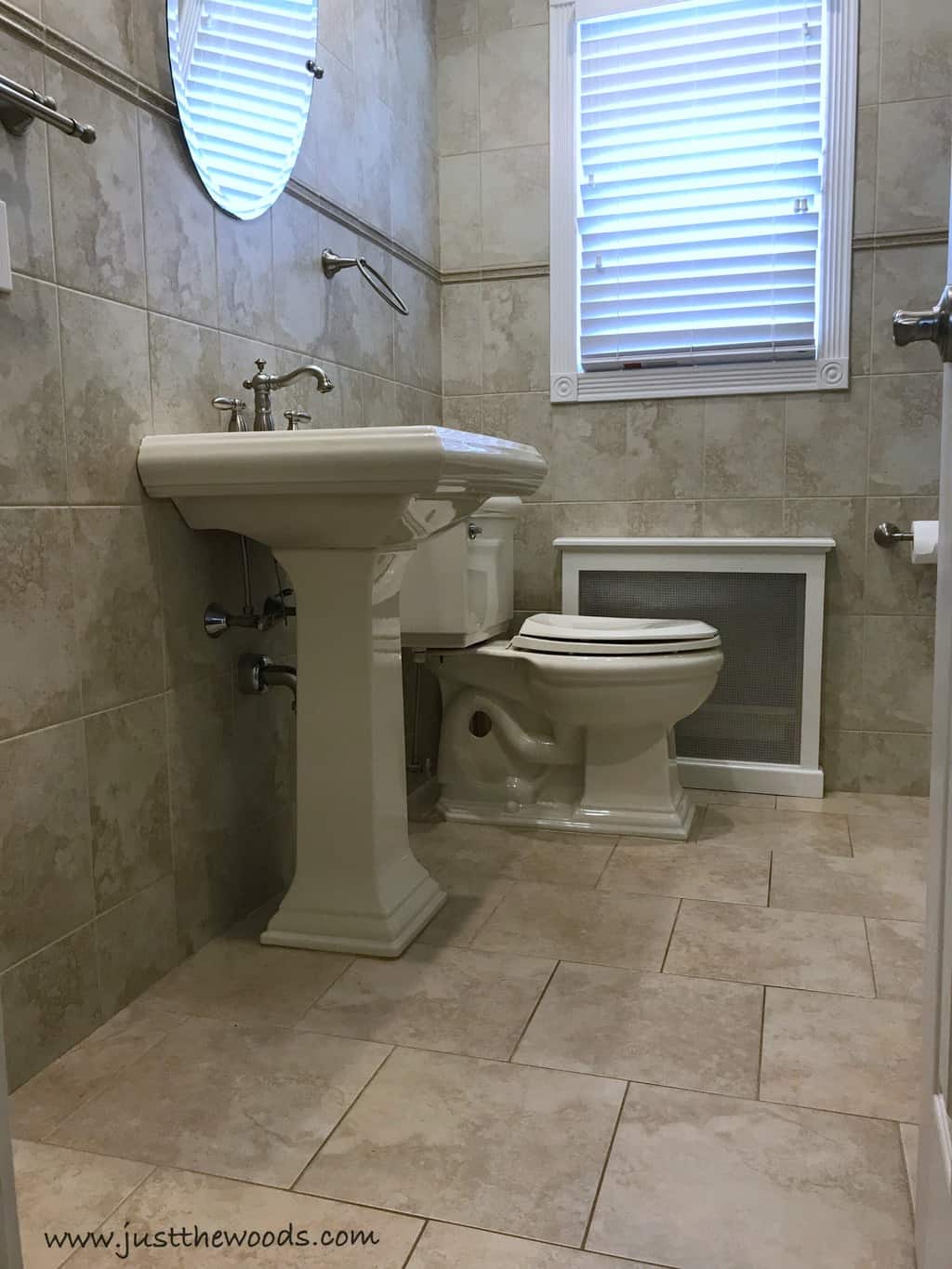 You can find a video to see the steam machine in action cleaning the bathroom on the blog HERE.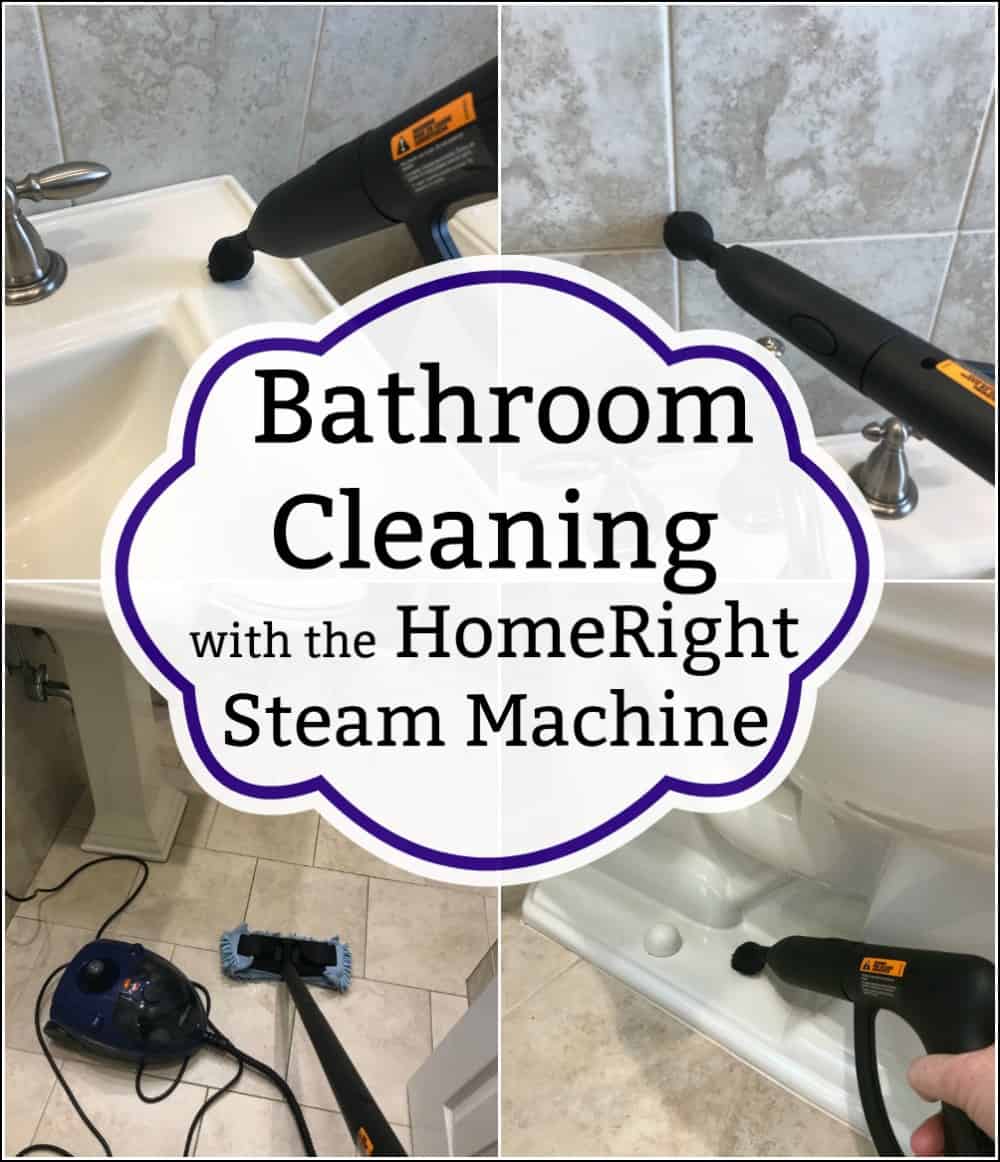 Please login to post a comment.
Ready To Get Your SteamMachine Model 53?