Fall is here! We all know what that means: it's time to put away all the bright, fun summer decor and get out the pumpkins, mums, fall wreaths, and hay bales. And the pretty autumn porch sign! What? You don't have one? Well today is your lucky day because I'm going to show you how. And it's super easy. Here is how to make an easy autumn porch sign.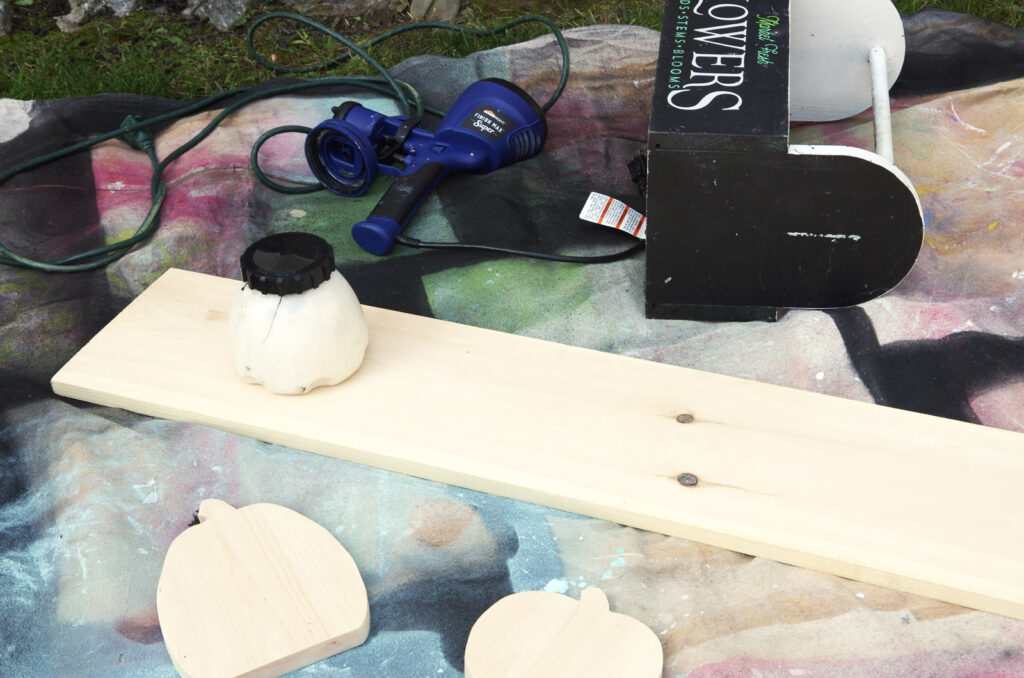 You don't need a lot of supplies to make this porch sign:
a board (I used a 1" x 8" x 6' and cut it down to 54" using my miter saw. If you don't have a saw, no worries. The kind folks at Lowe's or Home Depot will happily cut it for you).
sanding sponge
antiquing paste wax
paint
Autumn transfer and Chalkology Pastes from Chalk Couture (you can also use stencils and acrylic paints, free hand the letters, or use the carbon paper method and trace the letters - your choice!)
ribbons (optional)
How to make an easy autumn porch sign

Step One
Using your HomeRight Paint Sprayer, paint the board with paint of your choice. I found some leftover off-white chalky style paint in the basement. There was enough to paint the board, some wooden pumpkins that I cut out with my bandsaw, and the wooden tote. I love "batch painting" with my HomeRight Paint Sprayer. I just gather everything up, take it outside and spray away! It is so much faster than painting with a brush. Especially if the pieces you are painting have spindles, curves, or any nooks and crannies, a HomeRight Paint Sprayer is a must. As a crafter and DIYer, I use mine all the time. It is a huge time-saver. And if you make painted items to sell, I can't recommend this paint sprayer enough!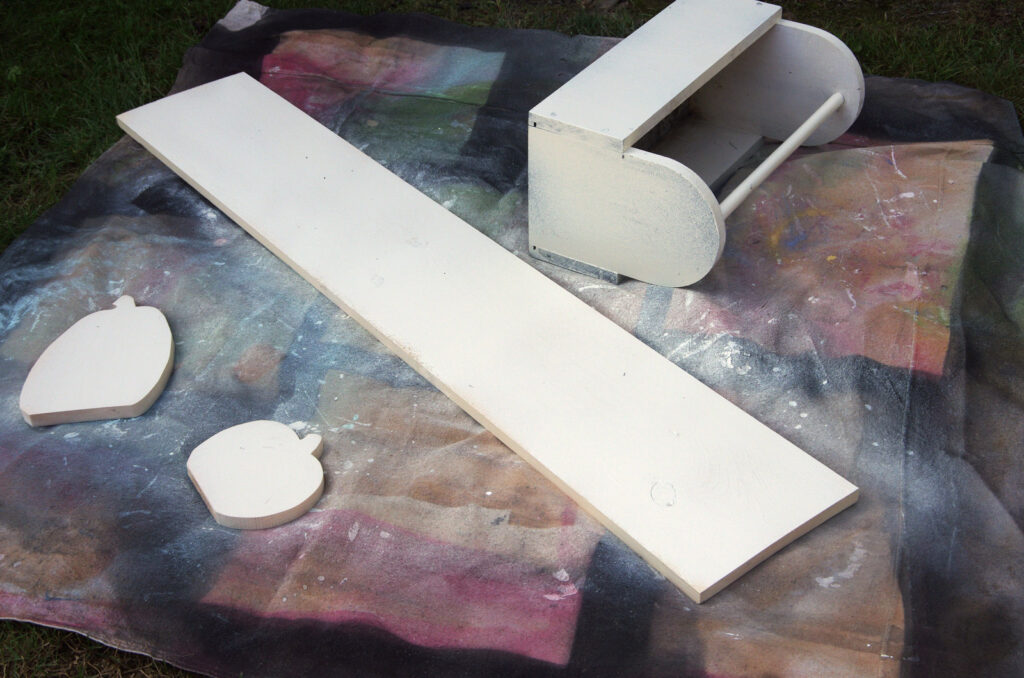 Step Two
Allow the paint to dry and then sand smooth. Apply a second coat if needed. I only sprayed one coat on my board. I wanted to be able to see the woodgrain through the paint.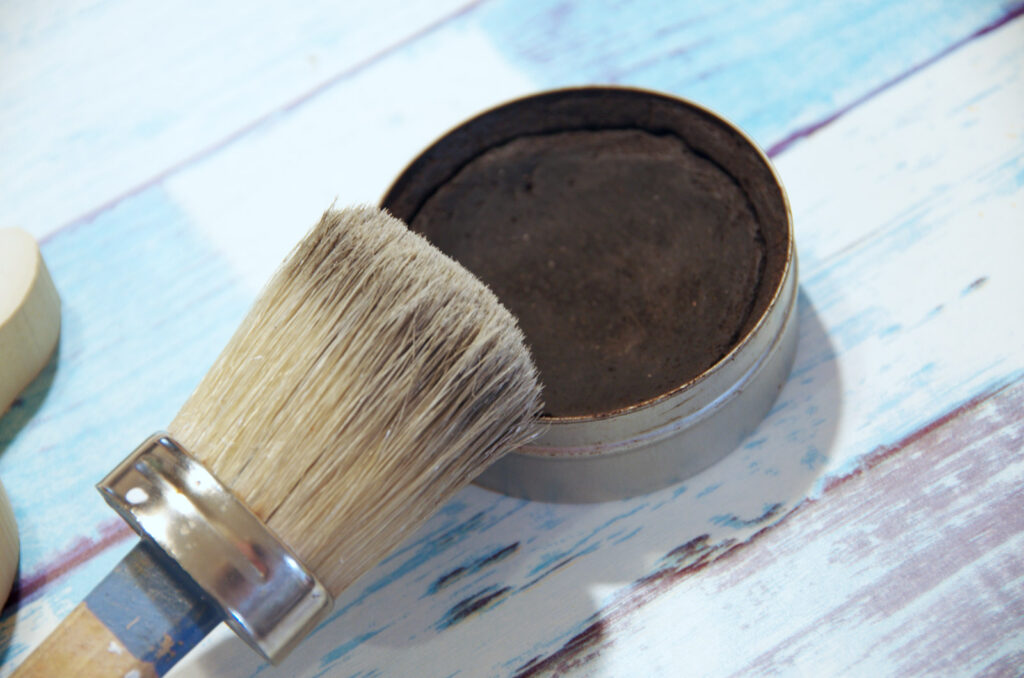 Once painted and sanded, I brushed on a little bit of antiquing paste wax. This gives the board a bit of an aged appearance and is optional.
Step Three
Using whichever method you prefer, add the letters spelling out autumn onto the board. I used Chalk Couture products for mine. But you could use stencils and craft paints, the carbon paper tracing method, or even free-hand paint your letters. Your choice!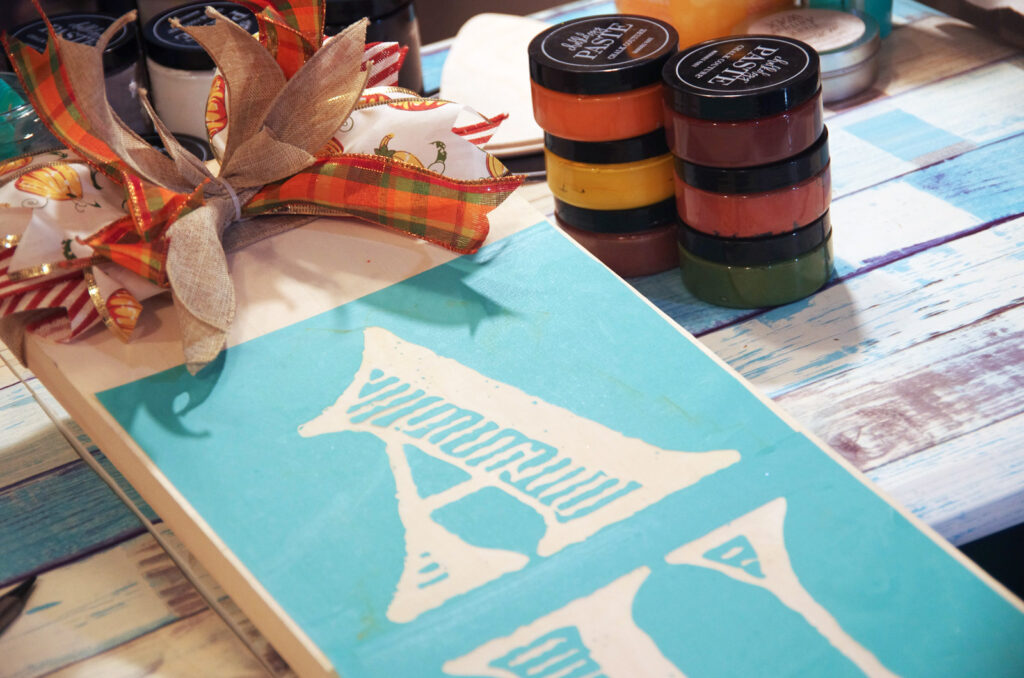 I chose to use the Chalk Couture transfers and chalk paste on my board. It's fast and easy. But any of the above mentioned methods will work. You can also print out the letters on your home printer and trace them onto the board and color the letters in with acrylic craft paint.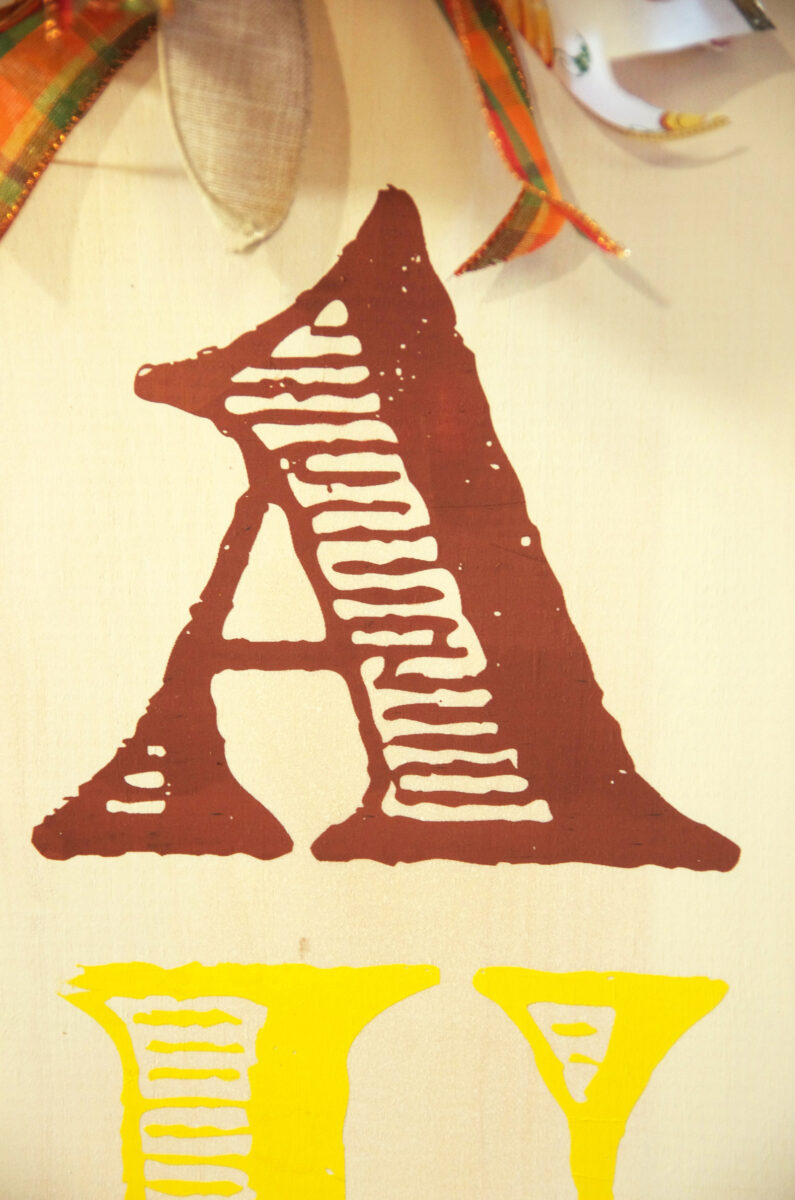 Here's a close-up of the chalked letters. Once the chalk paste was dry, I sanded down the entire board and brushed on more antiquing wax to give it an aged look. It was looking a little too bright for my taste. As an alternative, you could also use the Super Finish Max paint sprayer to apply a protective sealer like poly.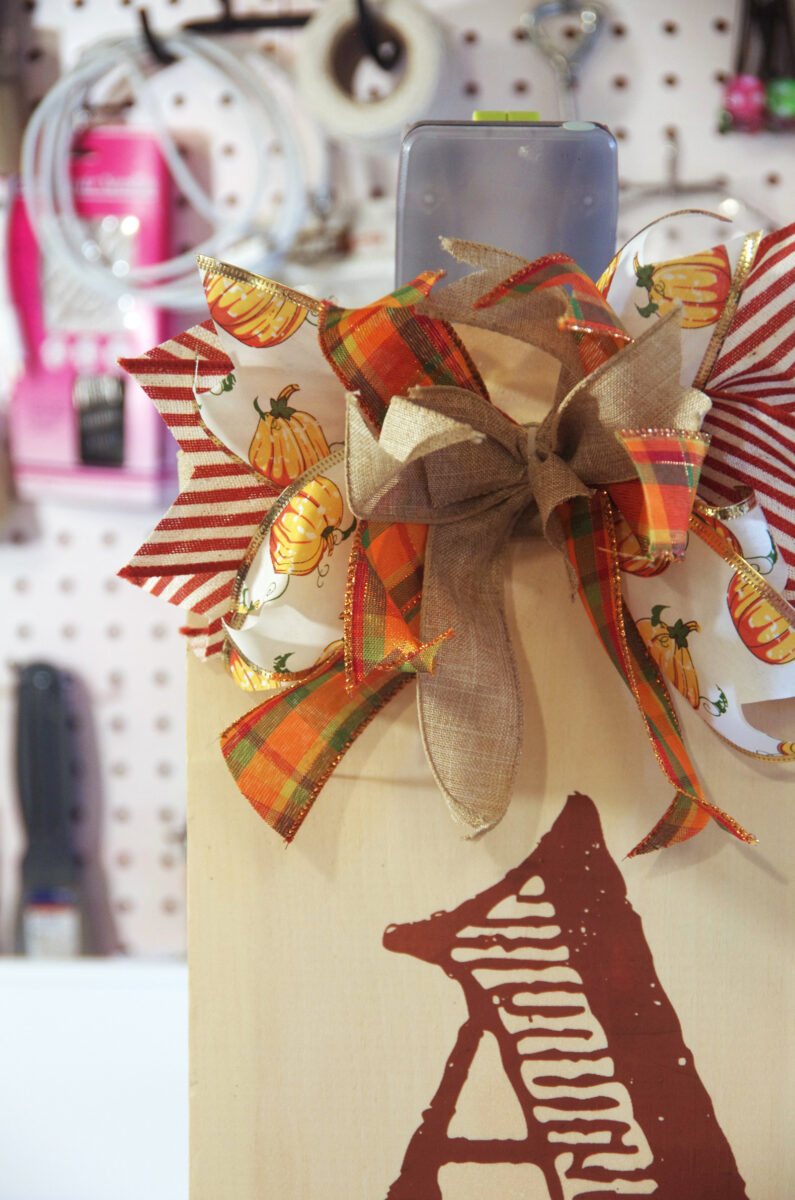 The last step is option but I made a bow out of strips of ribbon and hot-glued it to the top of the board.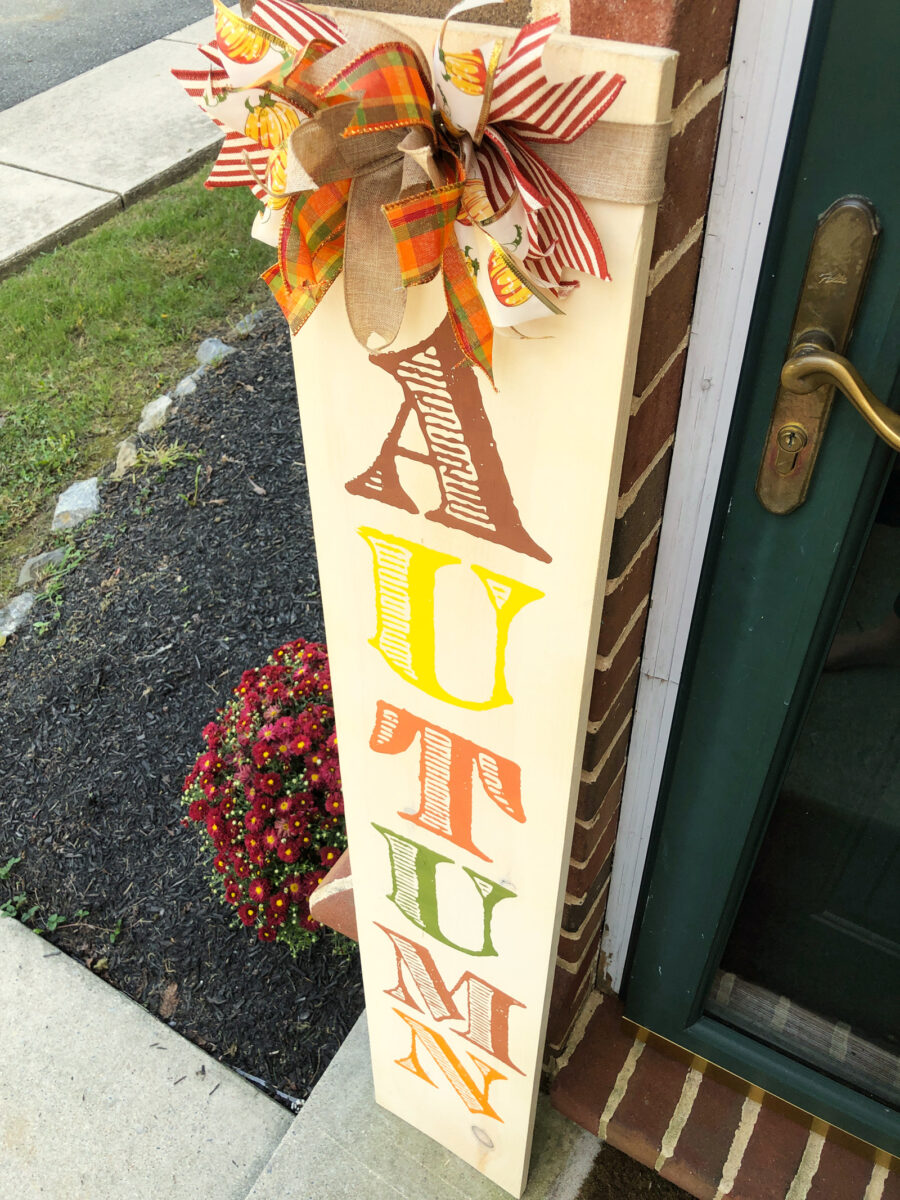 These porch signs are so popular and I can see why? What color will you make yours?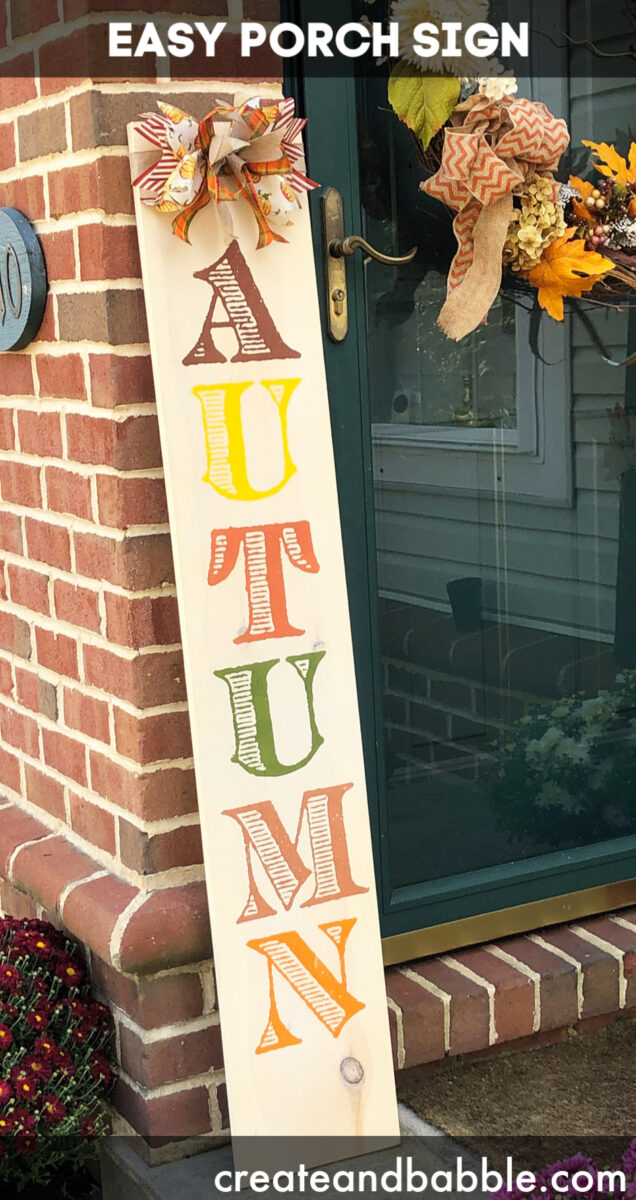 Please login to post a comment.
Ready To Get Your Super Finish Max HVLP Paint Sprayer?