When it comes to painting outdoor furniture, there is really only one way to do it quickly and easily. And that way is with a HomeRight Super Finish Max Paint Sprayer. No brushes or rollers for this girl!
Because of the typical Spring weather that we are having here in the Northeast - rain and lots of it! I have to plan my outdoor painting projects between rain storms. Which is easier said than done! But by using a HomeRight Super Finish Max Paint Sprayer I can paint my piece quickly - almost literally between raindrops!!! Well not really raindrops but I do keep my eye on the radar!  
I built this headboard bench three years ago and as you can see it needed a makeover last year! In fact, it was looking so shabby that I considered getting rid of it.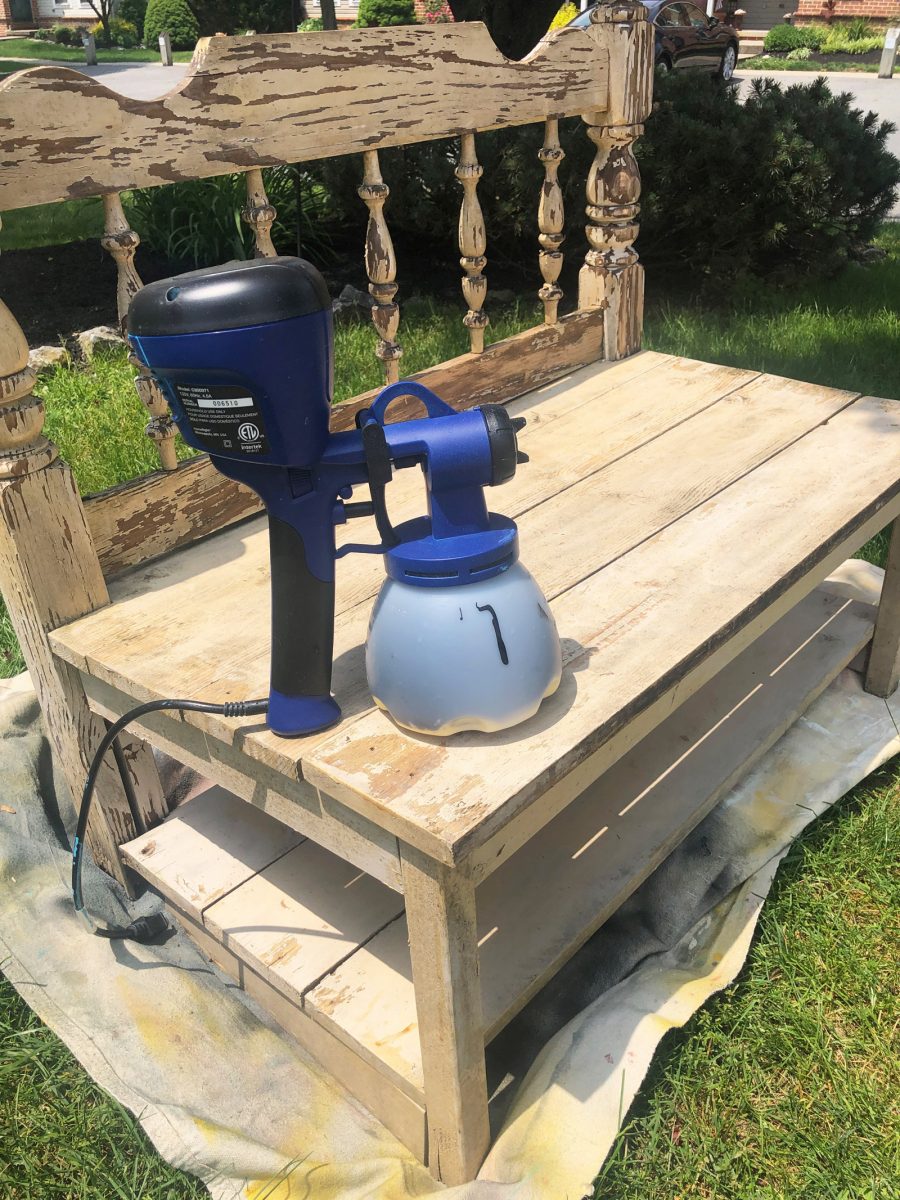 But I gave it some thought and realized that it still had some life left in it so I used a sander to remove most of the chipping paint. Then I had to decide on a color so I went to my most trusted opinion-givers: my readers on Facebook. And they did not disappoint! They always give me good suggestions. Many said to paint it white but there was a group that strongly insisted that I paint it yellow. Yellow? I was skeptical at first.
Although I've been enjoying yellow as an accent color this Spring, I wasn't sure how I would like it on such a big piece.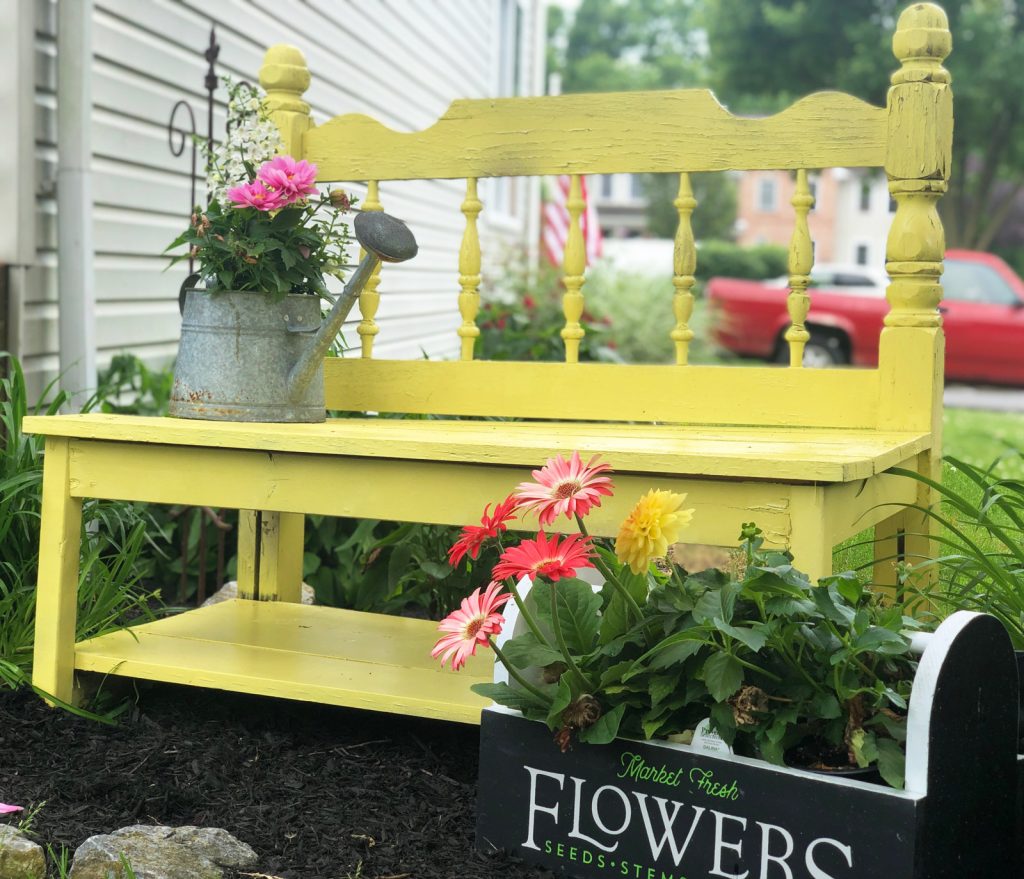 I shouldn't have worried! I absolutely love how the bright, cheery yellow adds just the right pop of color to this little garden.
And every time I look out my front door it makes me smile!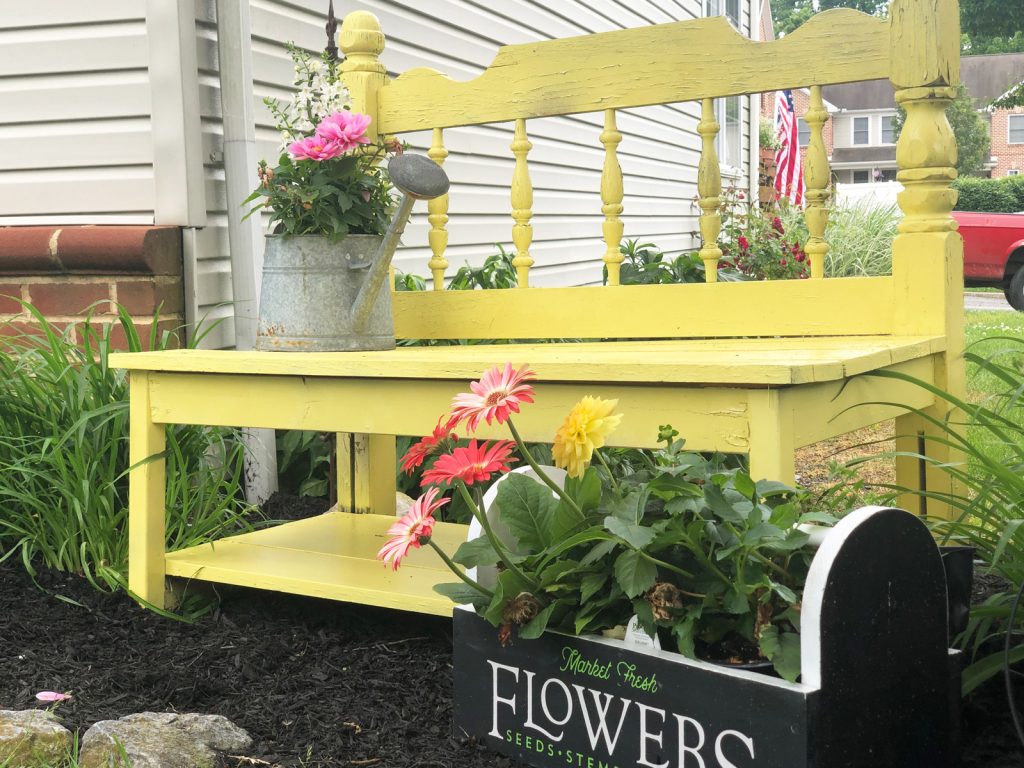 This sponsored post was created by Create and Babble. 
Please login to post a comment.
Ready To Get Your Super Finish Max HVLP Paint Sprayer?