Guest Post by Farm Fresh Vintage Finds on How to Clean a Finish Max Sprayer
Hi there HomeRight fans it's Beth from Farm Fresh Vintage Finds. How's it going with you today? I'm a busy bee this time of year preparing for colder months and finishing any projects that need to be done.
Because of this I use my Finish Max almost everyday to ensure that all my painting is finished before it's too cold. It's quick and easy and I always get a flawless smooth finish. You may remember my post last month about painting cabinets. If you didn't get to read it you can find it here. Today I'm excited to be guest posting again with tips on cleaning your Finish Max.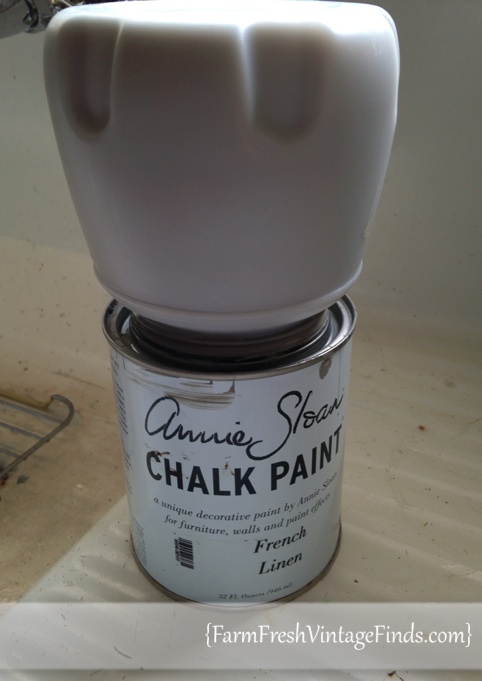 Cleaning your Finish Max is fairly simple and honestly I welcome it in comparison to cleaning paint from brushes!
First you want to pour any leftover paint back into the can. Next you want to rinse out the paint container and fill it with clean water.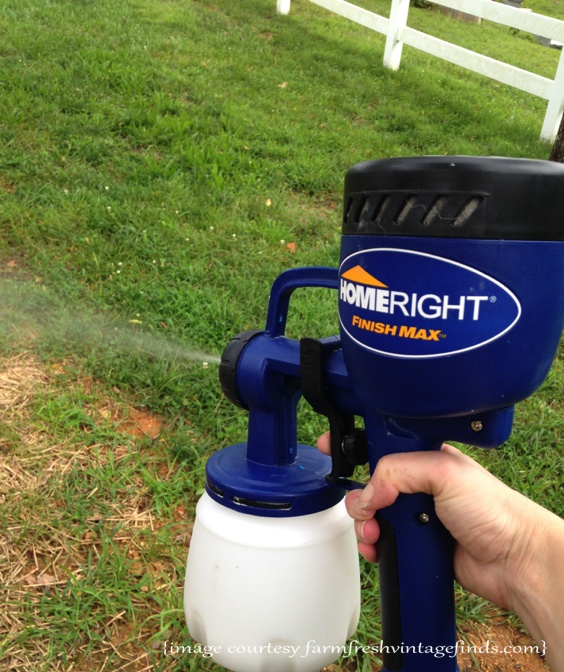 Attach the paint container back onto the sprayer and spray until all the water has run through the sprayer.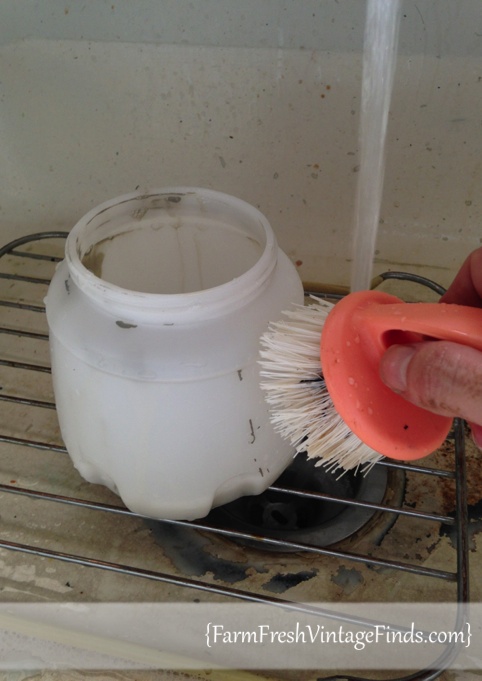 Now it's time to clean the individual parts. I use a scrub brush to gently scrub any leftover paint off the paint container.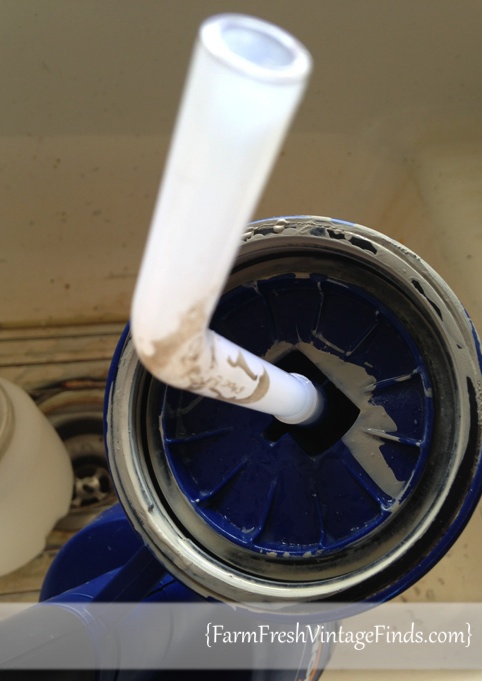 Then I remove the suction tube and rinse it.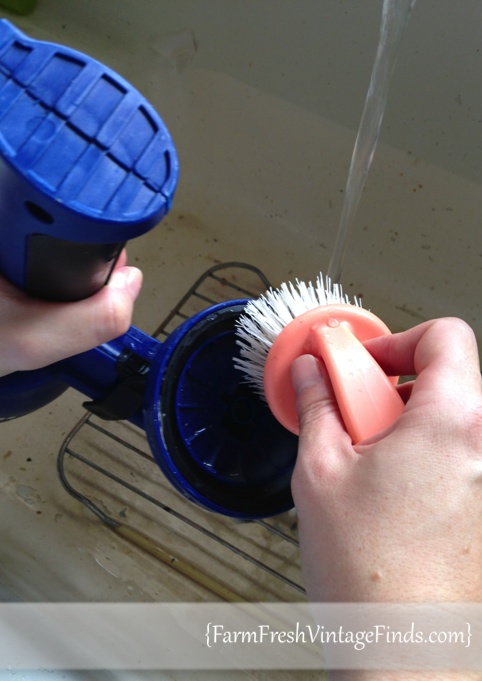 I then use my scrub brush to gently scrub the seals.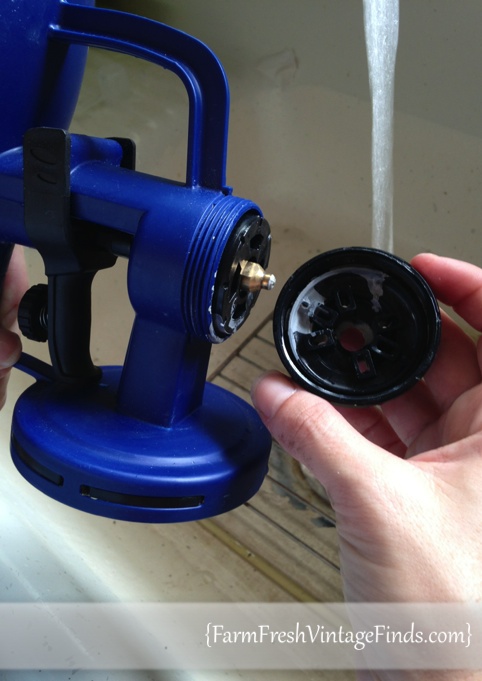 The next step is to remove the air cap ring and air cap. They unscrew easily.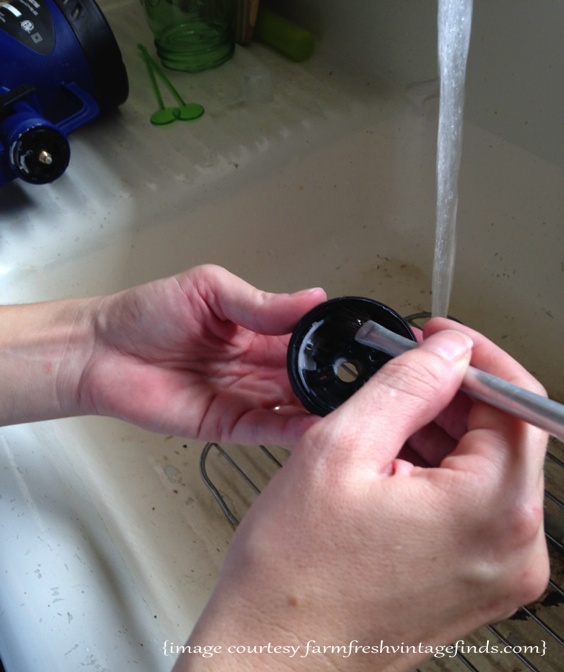 Use the brush provided with your Finish Max to gently clean any left over paint from the ring and cap.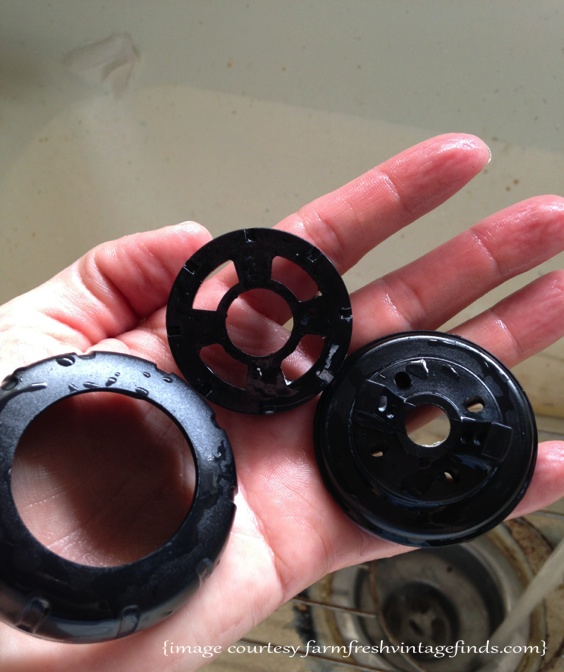 There you have it. Once I have everything all clean I use a soft cloth or paper towel to dry everything and then reassemble my Finish Max so it's ready for my next project. Cleaning your Finish Max is fast and easy and did you notice all I used was water!?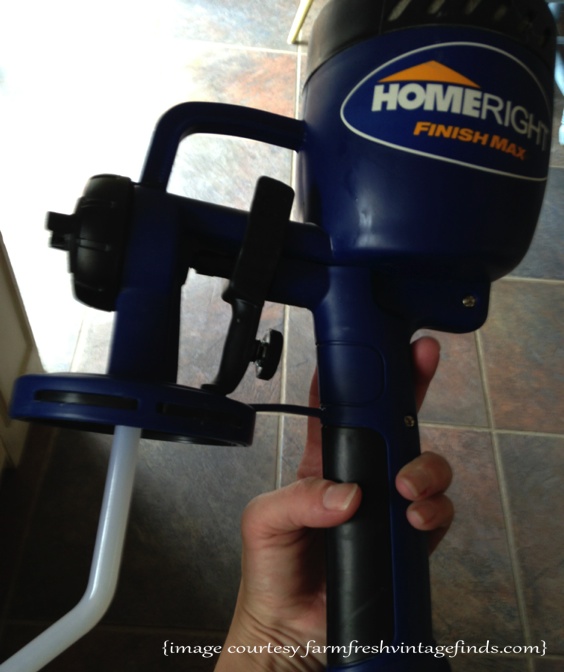 Thanks for stopping by and please take a look around the HomeRight blog for tips and tricks on using all the fantastic HomeRight products, from DIY'ers just like you!
Have a fabulous day!!!!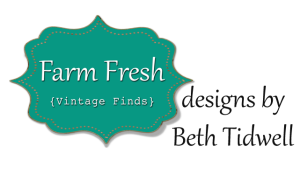 Please login to post a comment.
Ready To Get Your Finish Max Fine Finish HVLP Sprayer?