How to Clean Your Toilet Without Chemicals
What??? Yes, I know. Why am I talking about toilet cleaning, right? You won't find a lot of cleaning tips coming from me but this is an exception. Here's the story: I'm in the middle of a bathroom upgrade and two handymen were coming to replace the flooring in that bathroom. Not only did I know that they would be disconnecting the toilet, but they would also be moving said toilet out into the hallway while they worked on the floor. Yikes!!!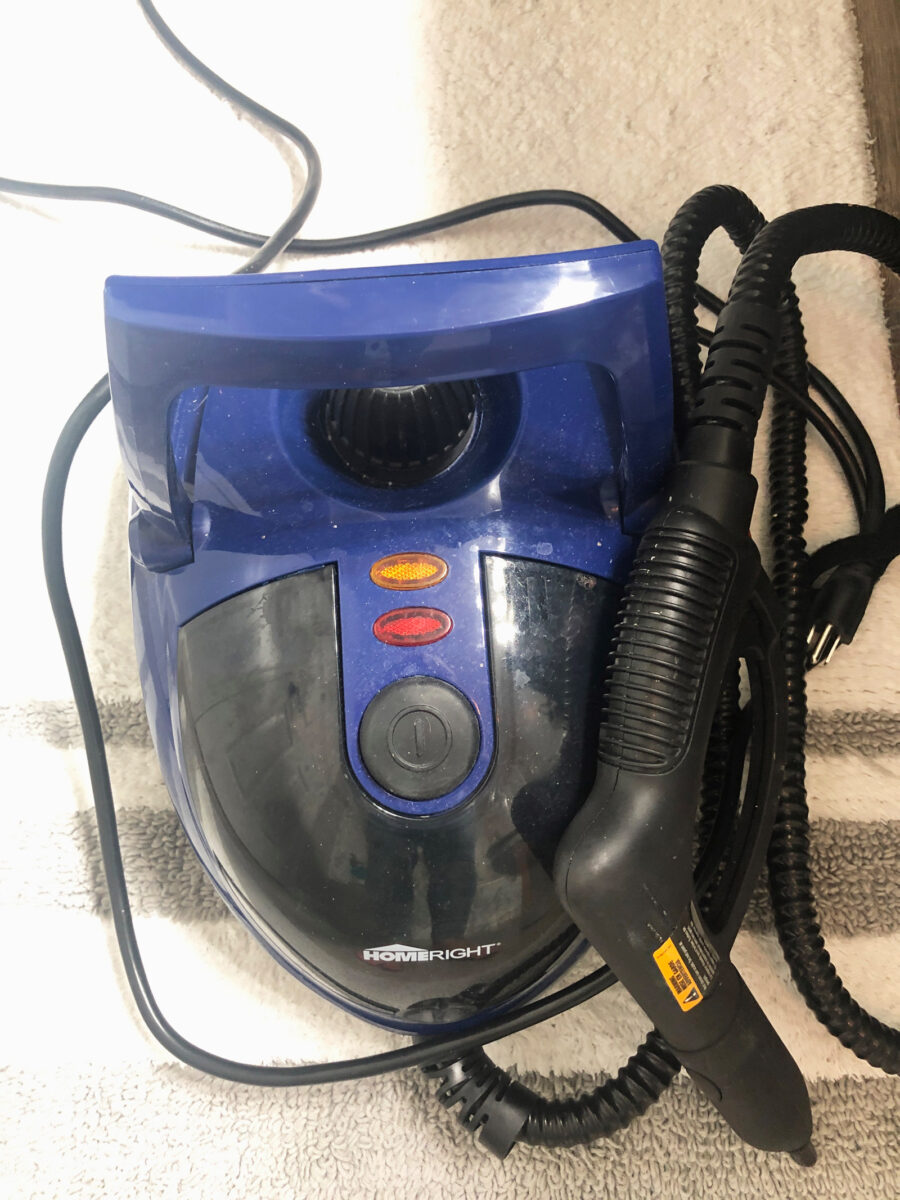 While I was super excited about removing the 80's style linoleum from my bathroom, the thought of my toilet being moved AND sitting in the hall made me stop and think: "exactly how clean is that toilet?"
Knowing that cleaning with the HomeRight Steam Cleaners gets everything spotless and practically germ-free (remember my shower and windows?), I made a mad dash for the Steam Cleaner the night before the workers were due to arrive and blasted away all the gunk, crud, and germs. And the best part? It does all that without using chemicals. Win! So for everyone concerned about using caustic, smelly chemicals, a HomeRight Steam Cleaner is what you need.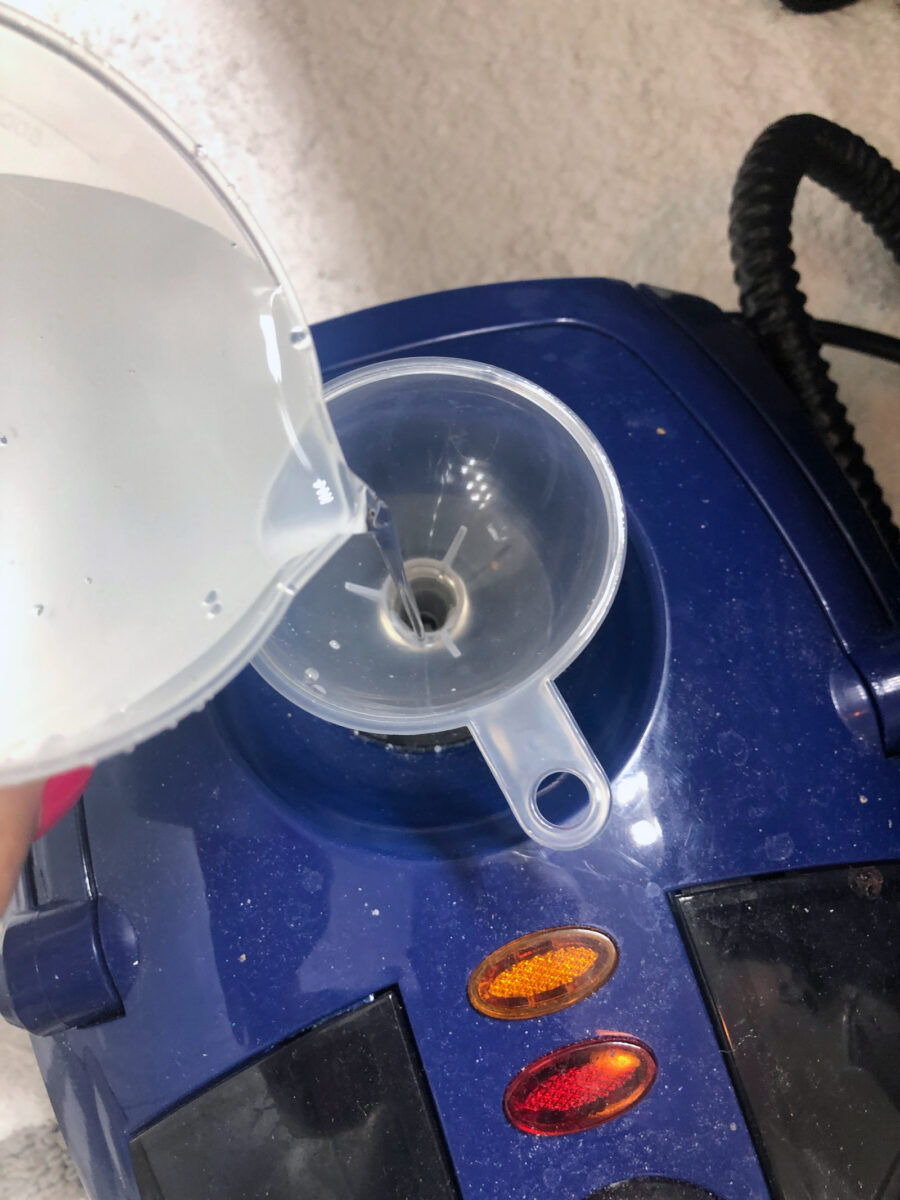 And here's everything you'll need to get your toilet clean without chemicals:
How to use the HomeRight Steam Machine
Unscrew the safety cap and fill the tank using the funnel and measuring cup provided. The tank holds up to 40 ounces of water. Replace safety cap.
Attach the necessary cleaning adaptor and accessory to the steam gun nozzle. Plug the machine into the outlet and press the ON/OFF button to ON
Allow approximately 8 minute for the machine to build up steam pressure. Once the orange light turns off, the machine is ready to use.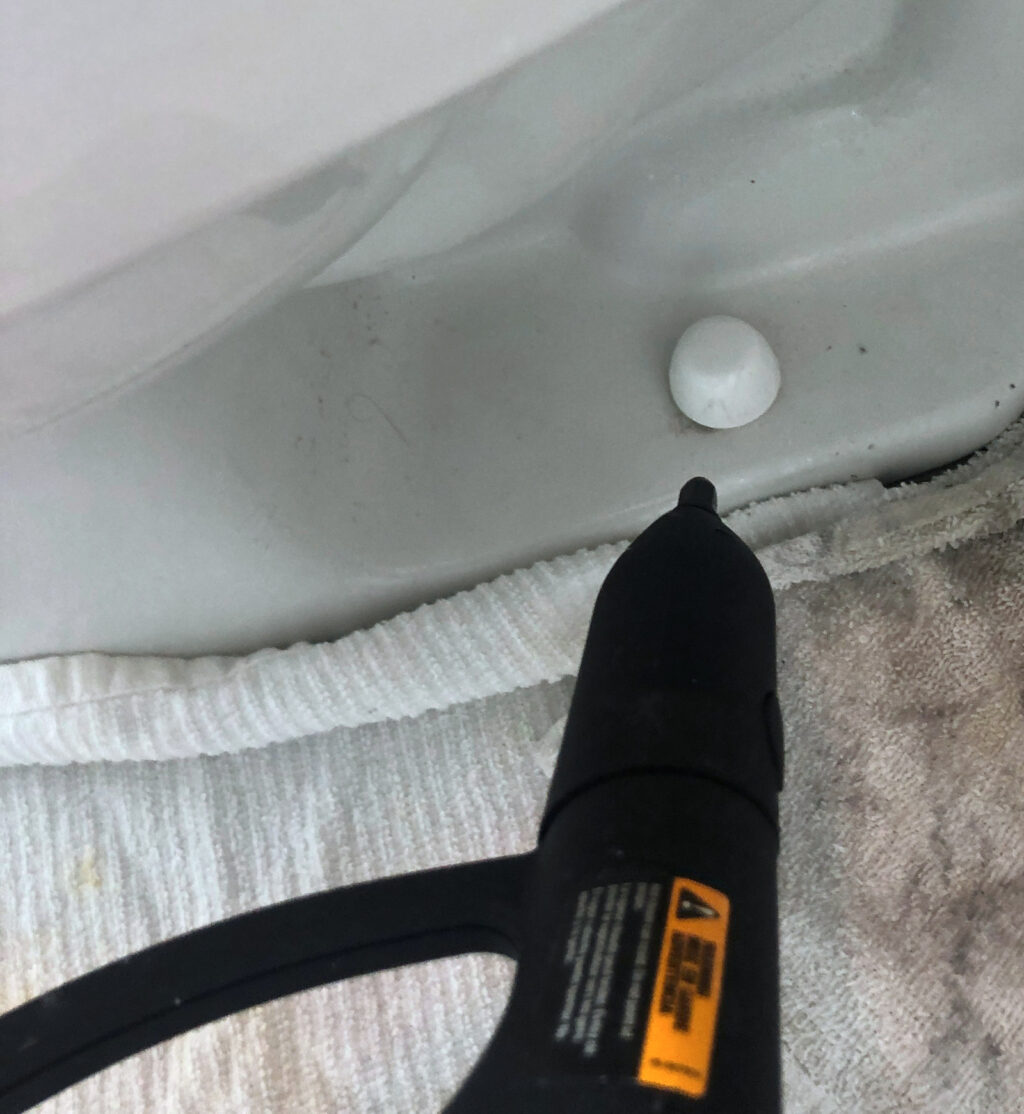 I placed rags around the base of my toilet to catch the dirty water and used paper towels to wipe down the toilet after steaming.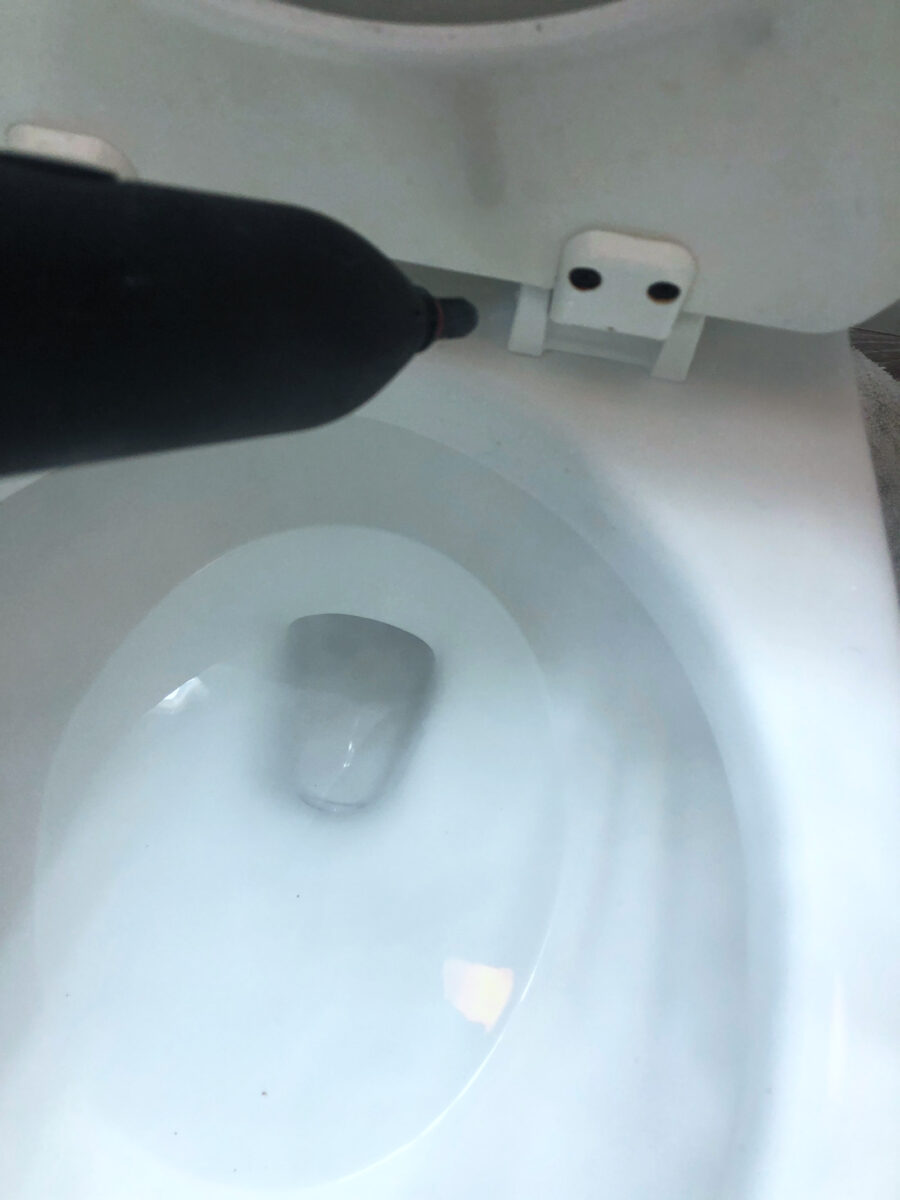 Now that is the cleanest toilet that ever sat in my hallway!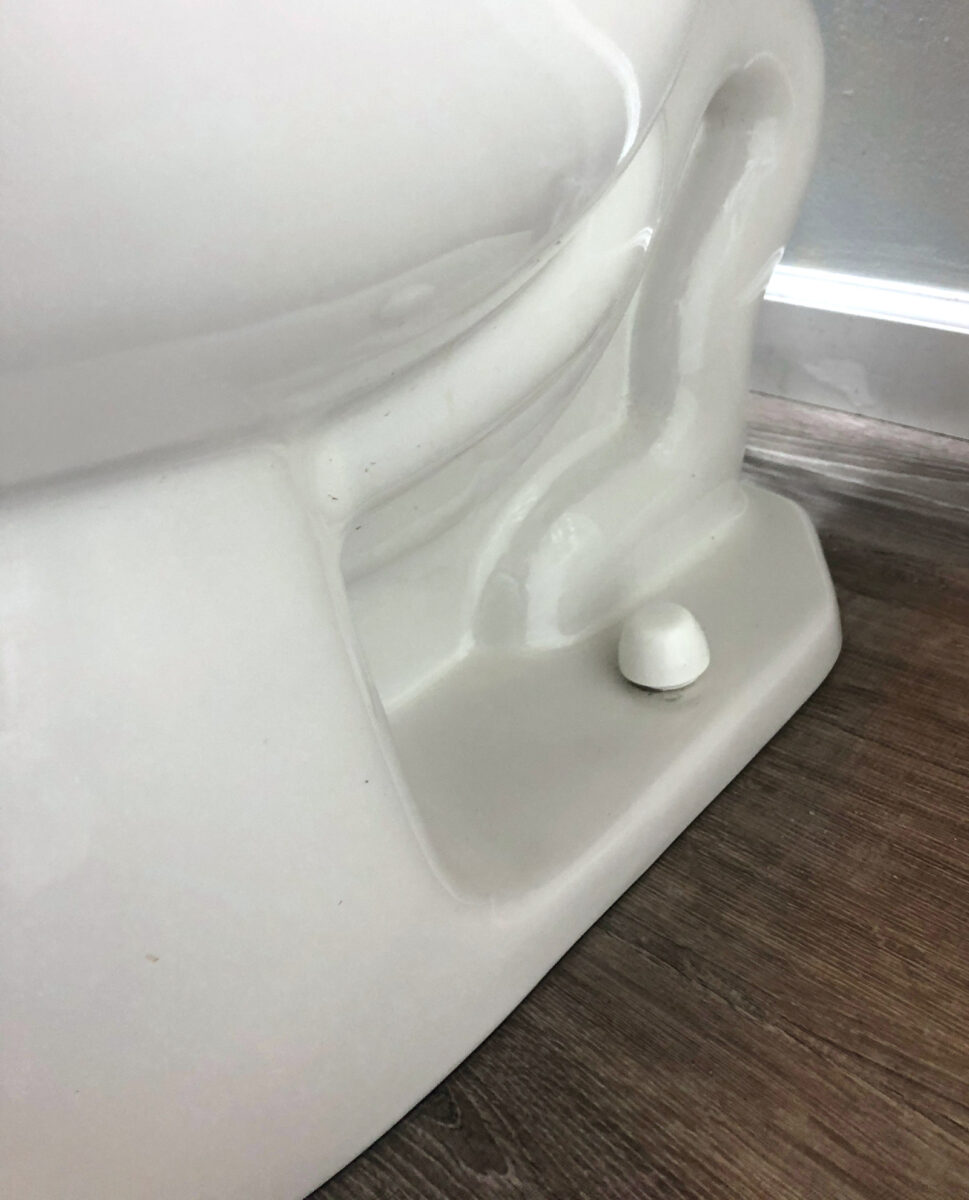 And now it's back in place surrounded by new flooring!
Please login to post a comment.
Ready To Get Your SteamMachine Model 53?