How to Paint a Dining Room Table & Chairs by Farm Fresh Vintage Finds
Hi HomeRight readers! Beth from Farm Fresh Vintage Finds here. I'm so glad to be back with you sharing another transformation with my Finish Max. I have so enjoyed using it this summer! It has completely changed the way I paint because it is so fast and easy to use.
Today I have a treat for you with this table and chairs. Come on let's check it out!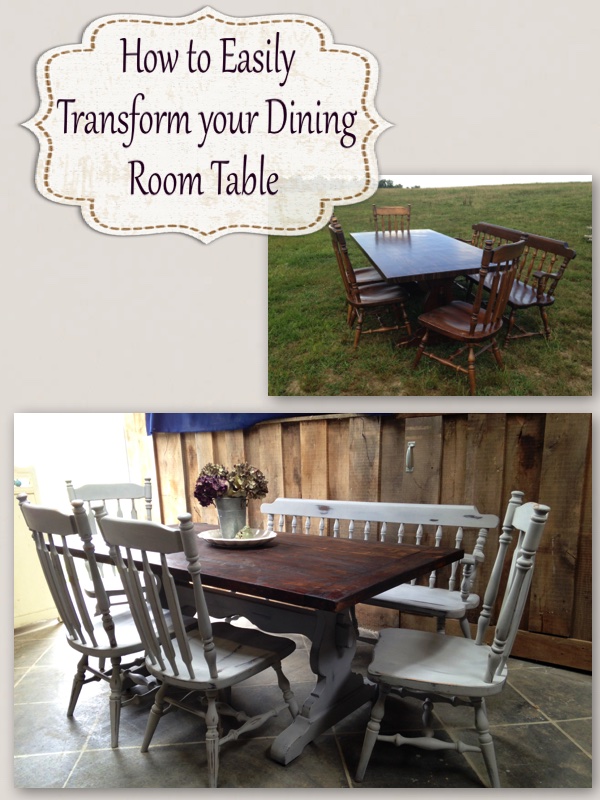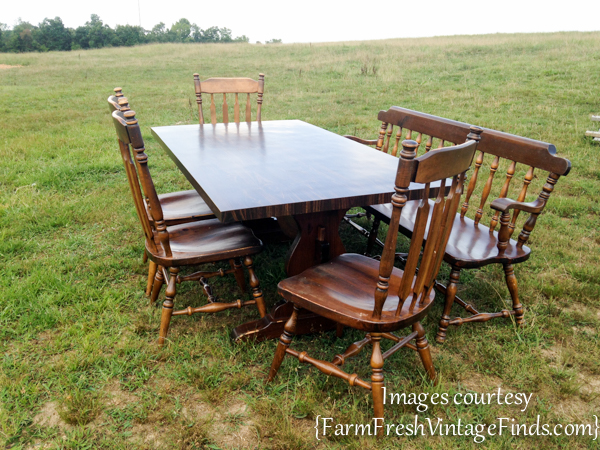 This set was in good condition when I bought it. It had been taken care of. All of the chairs as well as the bench were tight and sturdy. But it was dark and dated and the table top was ugly laminate. I decided I'd refinish the top (after removing the laminate) more about that in a future post and paint the rest.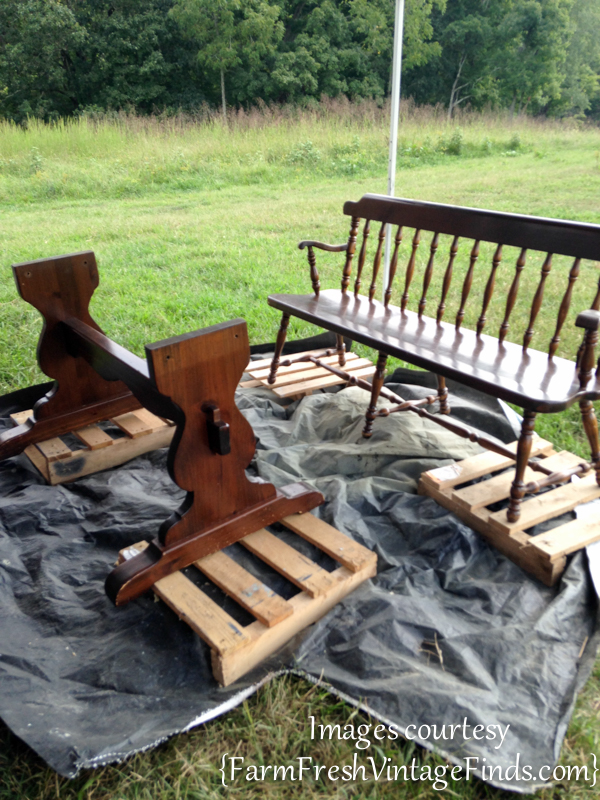 I began by disassembling the table and giving everything a good cleaning.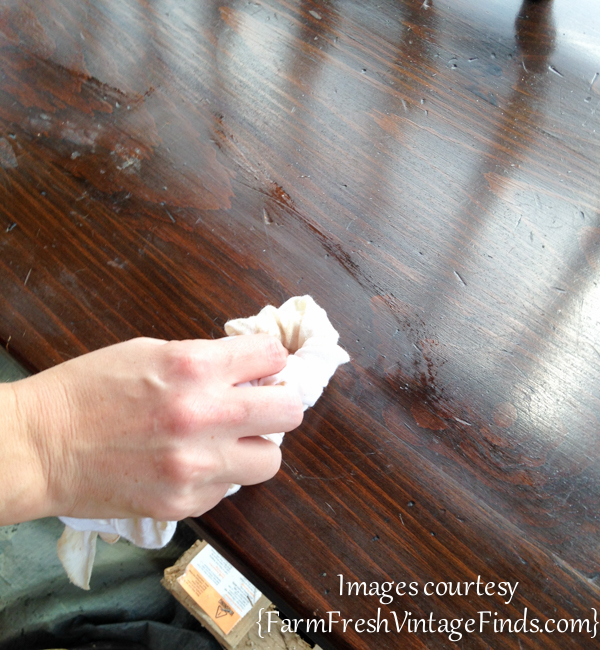 When painting furniture, prep is key. It's best to start out by cleaning every inch of the items you want to paint. I use a basic household degreaser and wiped everything dry with a rag. Because I prefer to use chalk paint, I do not do much sanding. However dirt and grime tend to accumulate on chairs so I always make sure and pay close attention to the spindles and see that they are cleaned well.
Now let's take a minute to talk about paint. I've found that the type of paint I am using in my Finish Max, while important, doesn't matter as much as the way I prepare it before running it through my sprayer. For instance, sometimes paint has been sitting on the shelf in a store or home workshop for a while and can have dried paint particles in it. This isn't good for your sprayer and can cause it to clog or spray unevenly. The solution for this is to strain your paint. This only takes a few extra minutes and can really make a difference in the outcome of your piece. You can truly get a flawless finish on your pieces if you prepare your paint properly. Straining is simple to do with cheesecloth or a basic mesh strainer you can purchase easily at your local big box store. I usually just strain my paint as I am pouring it into my paint cup.
The next step is to thin your paint properly. Your Finish Max comes with a viscosity cup and great instructions on how much you should thin your paint. I typically use 2 parts paint to 1 part water but your manual tells you exactly what your paint consistency should look like. Thinning is a very simple process done with water. Once you've done these easy steps it's time to get painting!!!! Ready? Let's paint!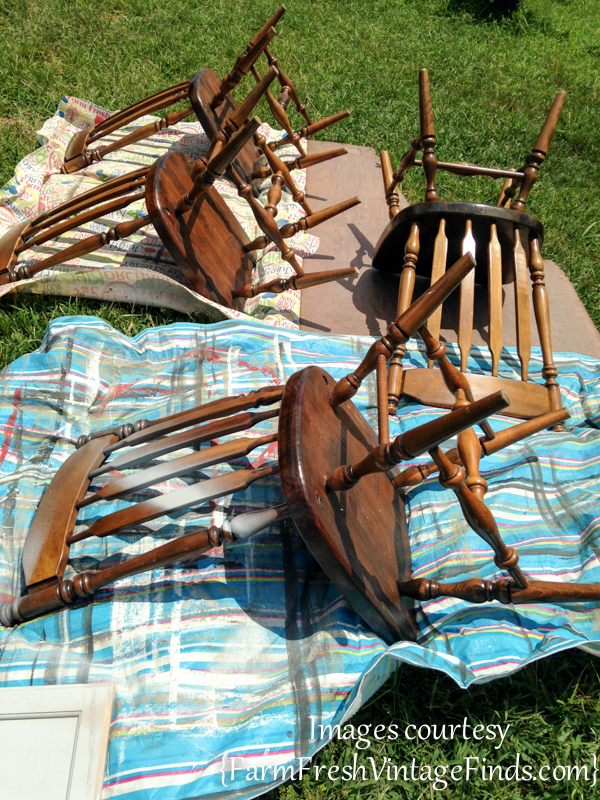 Start out by painting the undersides of your items. This ensures you get a professional finished look and evenly painted pieces.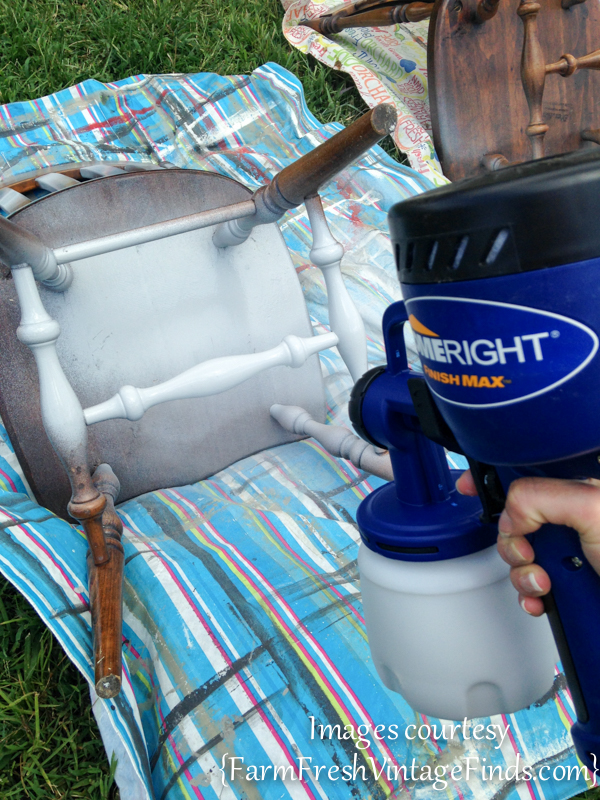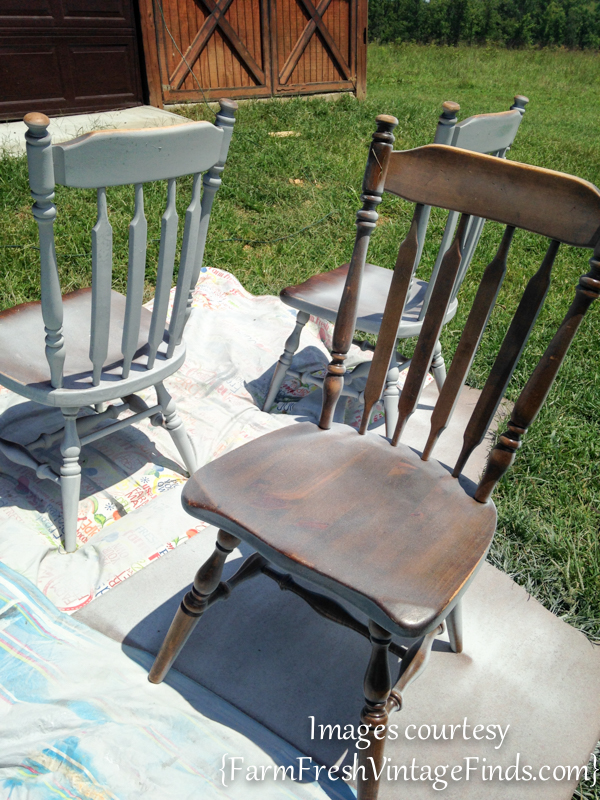 Then flip your items, chairs in this case over and paint the tops.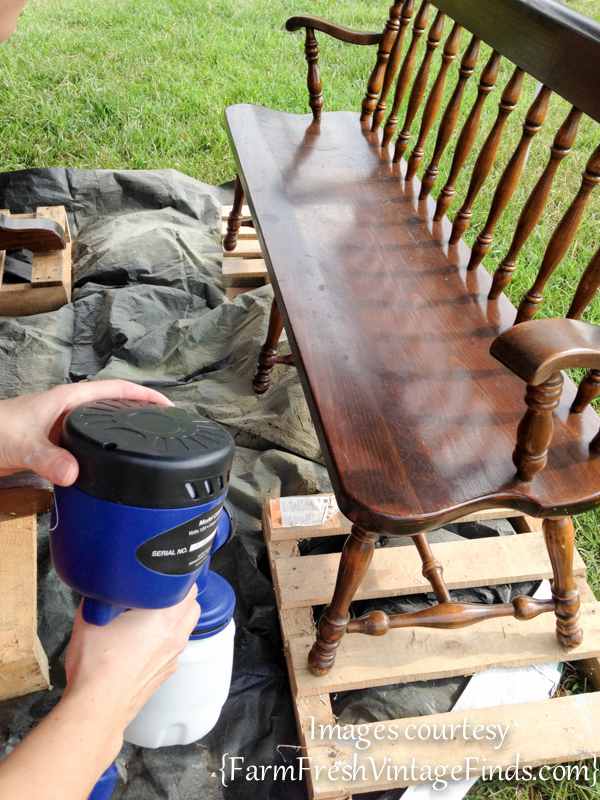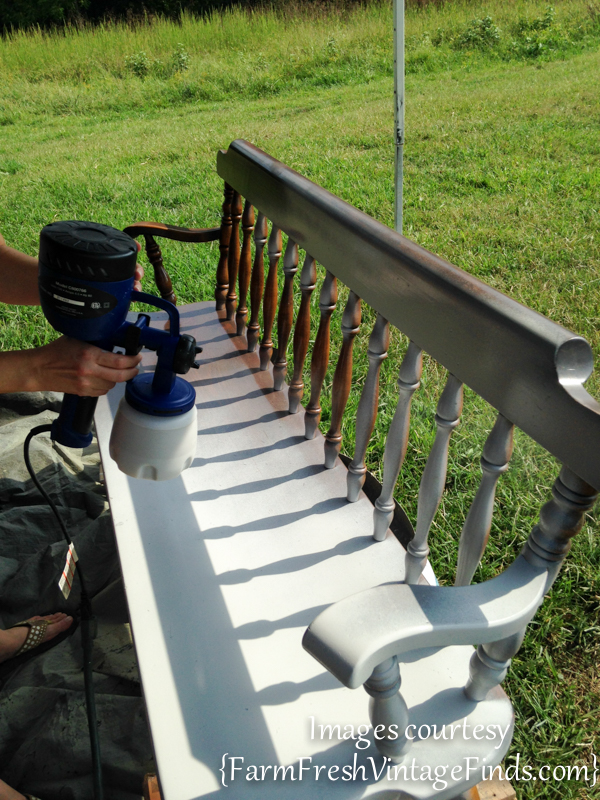 It's important when painting any item to move the sprayer in a clean fluid motion, not keeping it in the same spot for more than a few seconds. You want to spray several thin even coats allowing them to dry in between.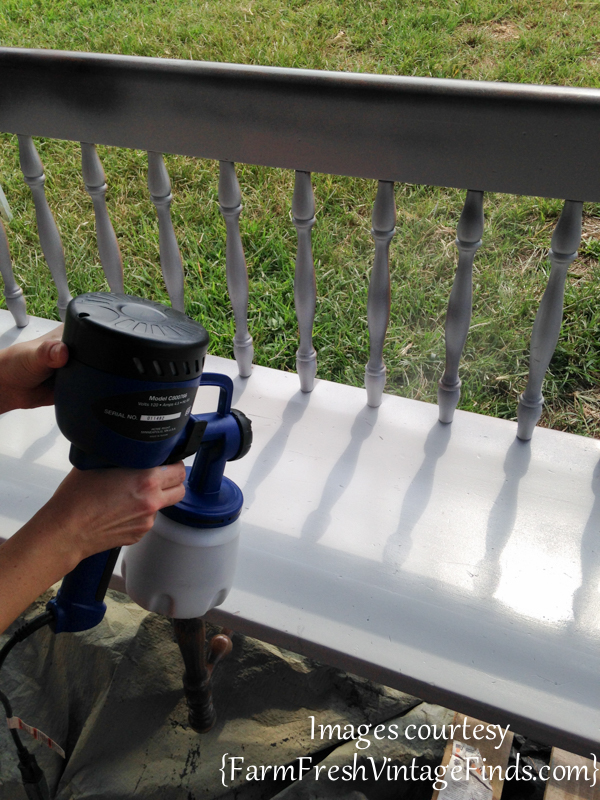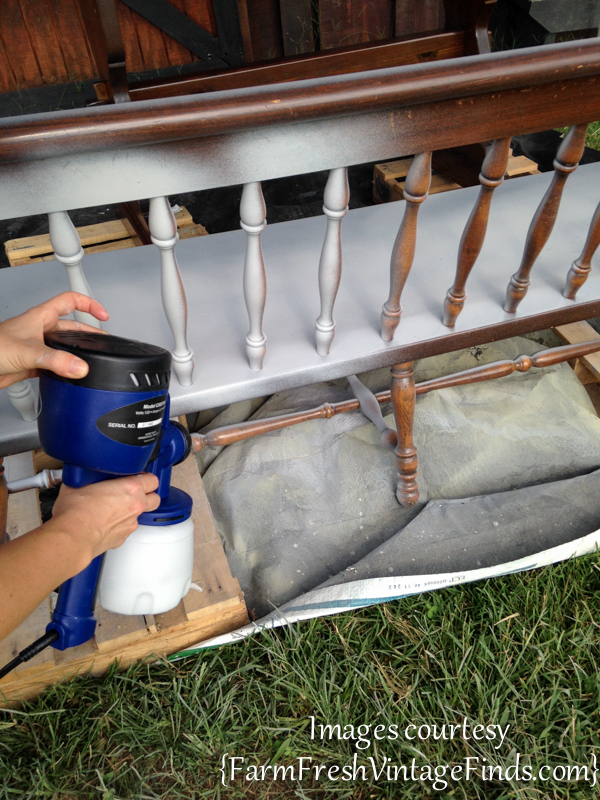 Once you've painted your items with our Finish Max you can finish them to fit your style.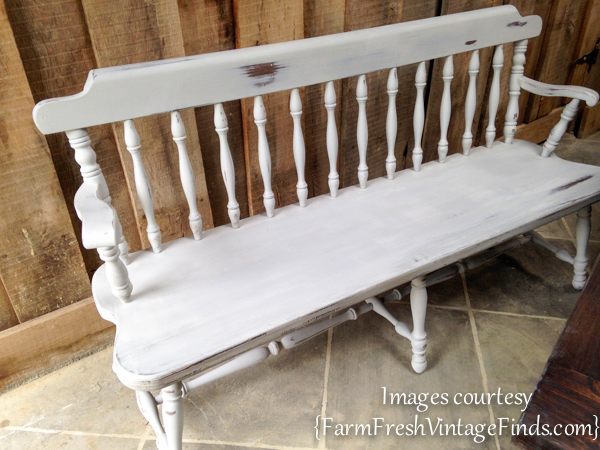 As you can see I did a fair amount of distressing on this bench and then sealed it with wax.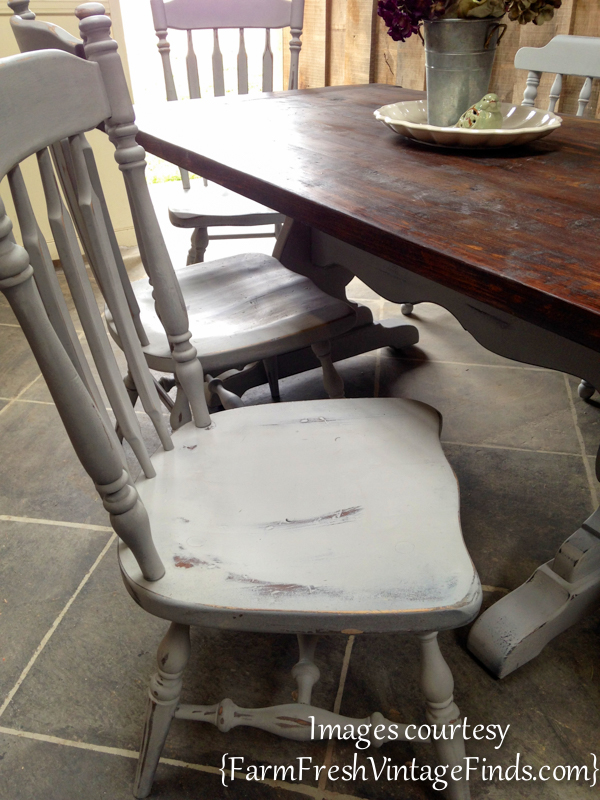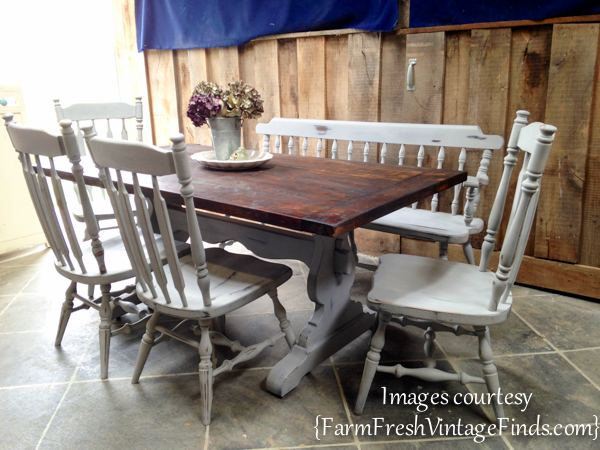 And here's the finished table and chairs. Using my Finish Max saved me literally days of painting. It was quick and easy and always gives me wonderful coverage.
Thanks for joining me today. I hope you will take a minute to look around the HomeRight blog to see all the other fabulous items and tutorials available.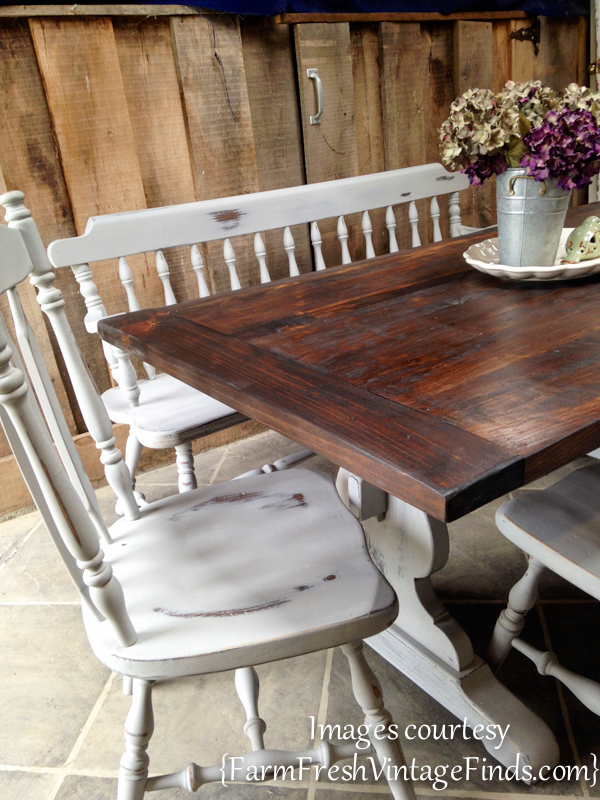 Please login to post a comment.
Ready To Get Your Finish Max Fine Finish HVLP Sprayer?