Have you ever wanted to break out your paint sprayer indoors but are terrified of making a mess and getting paint everywhere? Worry no more! The HomeRight Medium Spray Shelter is a lifesaver. I can tell you that personally, I am a very messy painter. In the past, I would throw up a plastic tarp and get to it. But even with a plastic tarp, I would get paint on the floor and ceiling. It seemed to be 'good enough'. But why settle for good enough when you don't have to?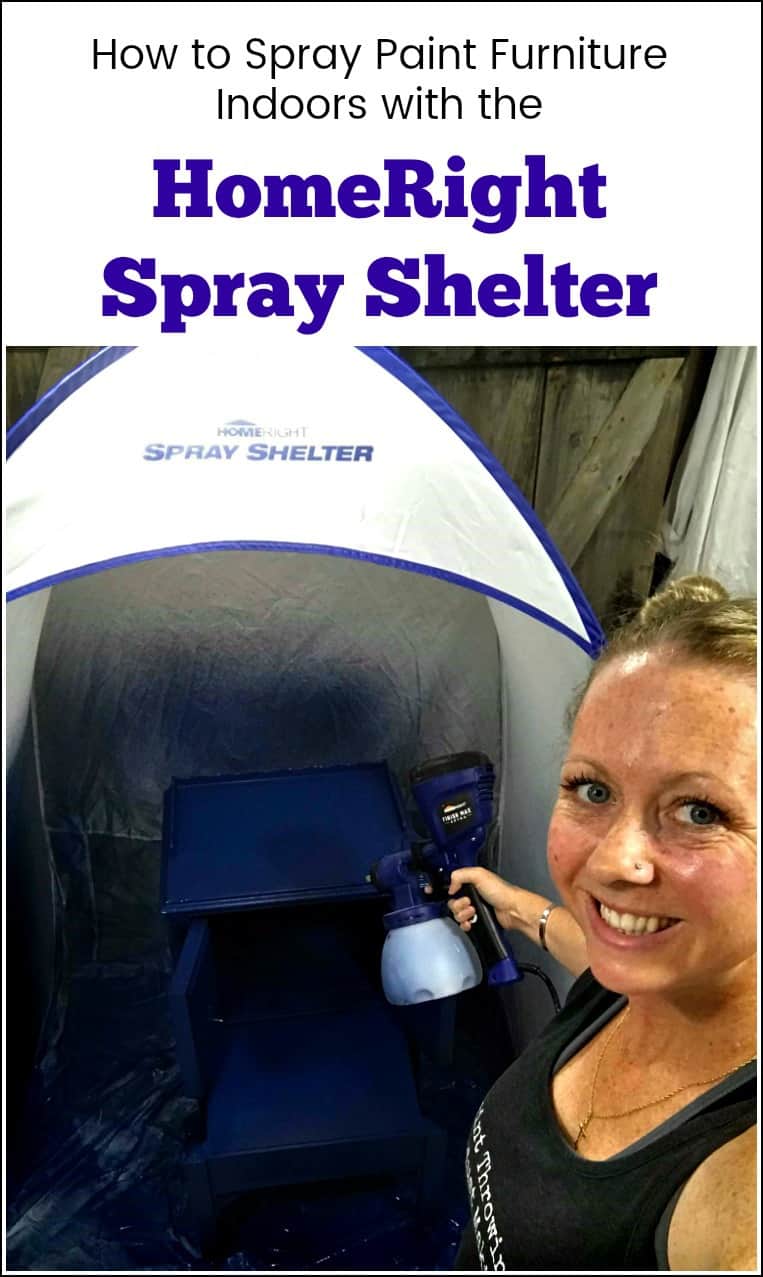 This vintage wooden table with pull out shelf is getting a makeover. Since it is full of details and moveable parts I want to use my HomeRight Super Finish Max paint sprayer. I also don't want to make a huge mess and get paint all over the place. I mentioned that I'm messy when I work right?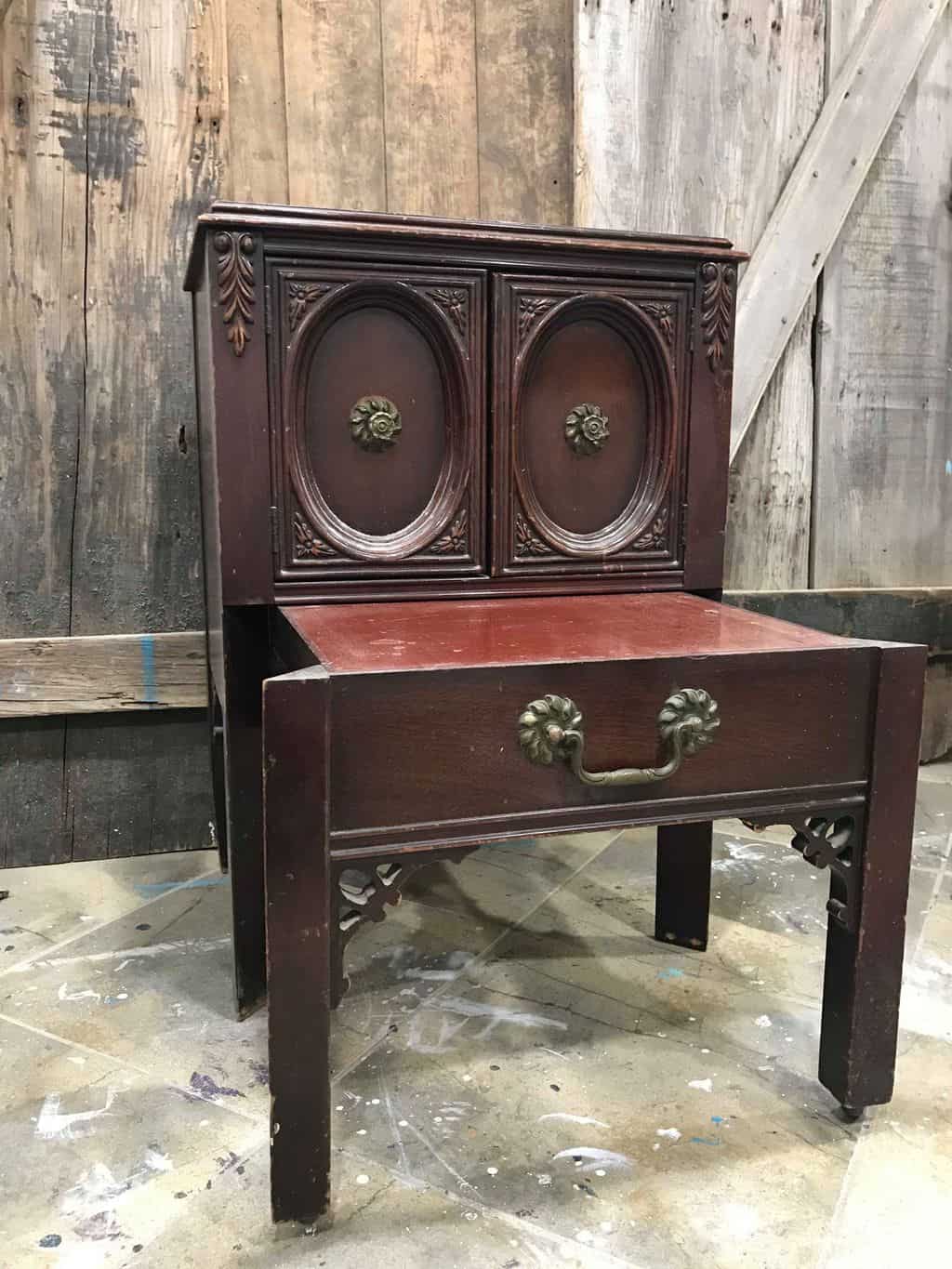 The HomeRight spray shelter is easy to set up and makes painting indoors much easier. You can focus on your project and not on worrying about making a mess.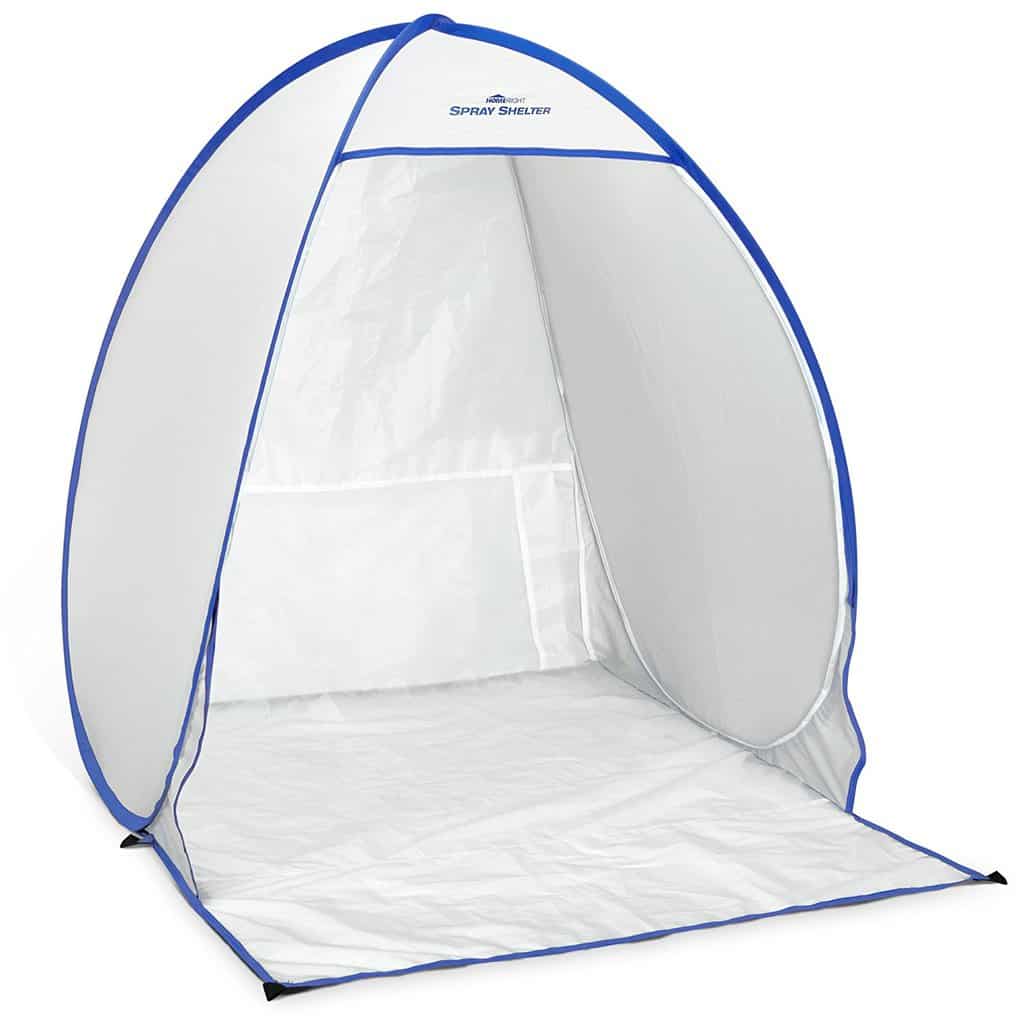 HomeRight Spray Shelter
The spray shelter comes in a handy portable bag for easy storage when not in use.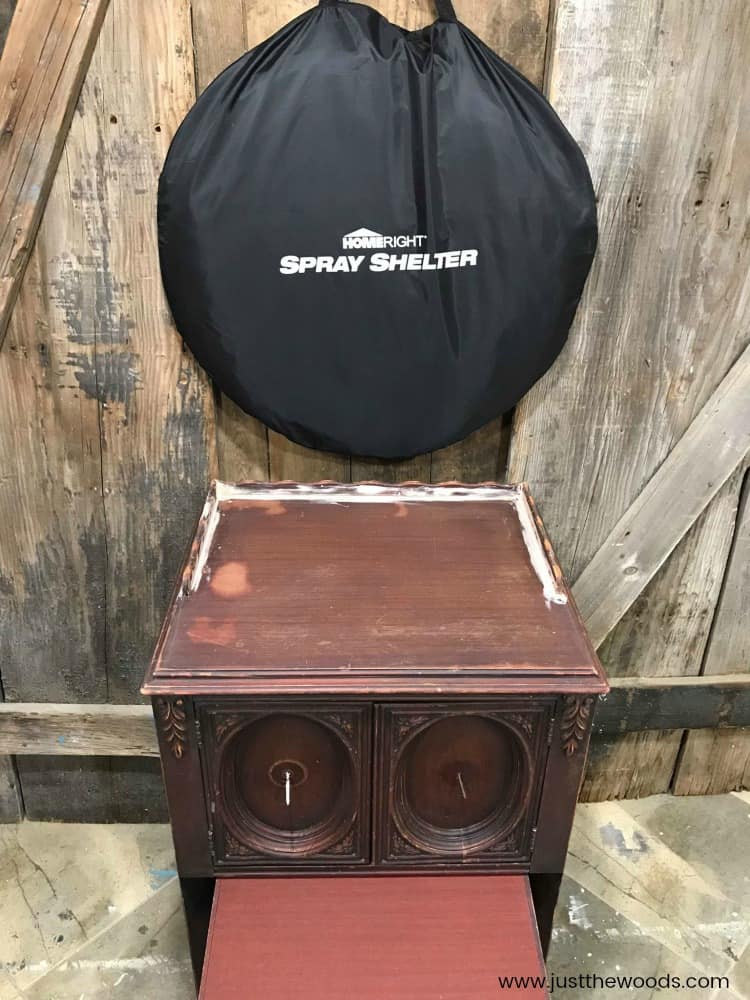 Set up is as easy as removing the spray shelter from the bag, releasing the black elastic and poof it expands into a pop-up tent.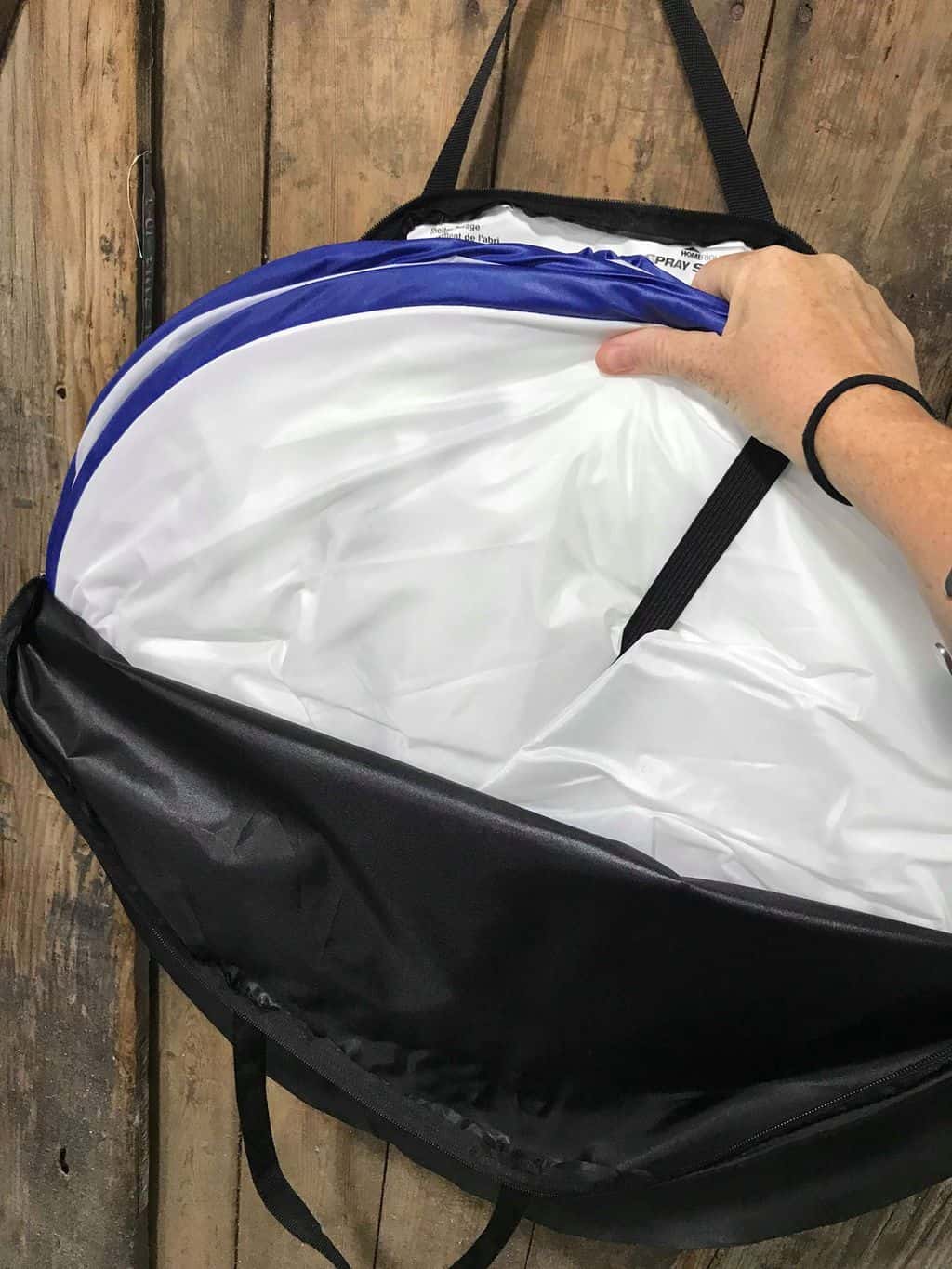 The spray shelter is the perfect size for painting small tables, chairs with spindles, small craft projects, and even small children (kidding!).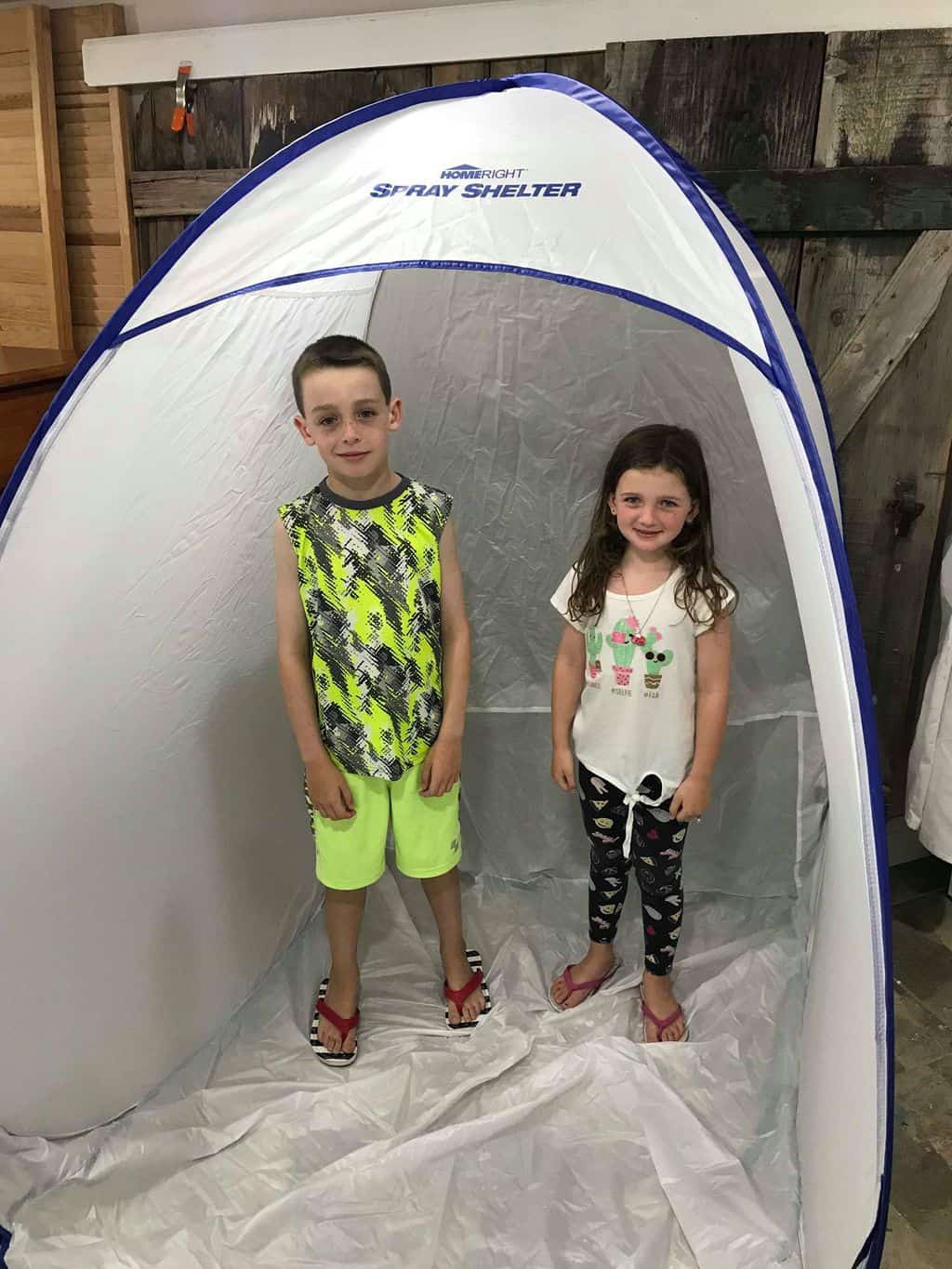 I prep my table, set up my paint sprayer and it's time to paint.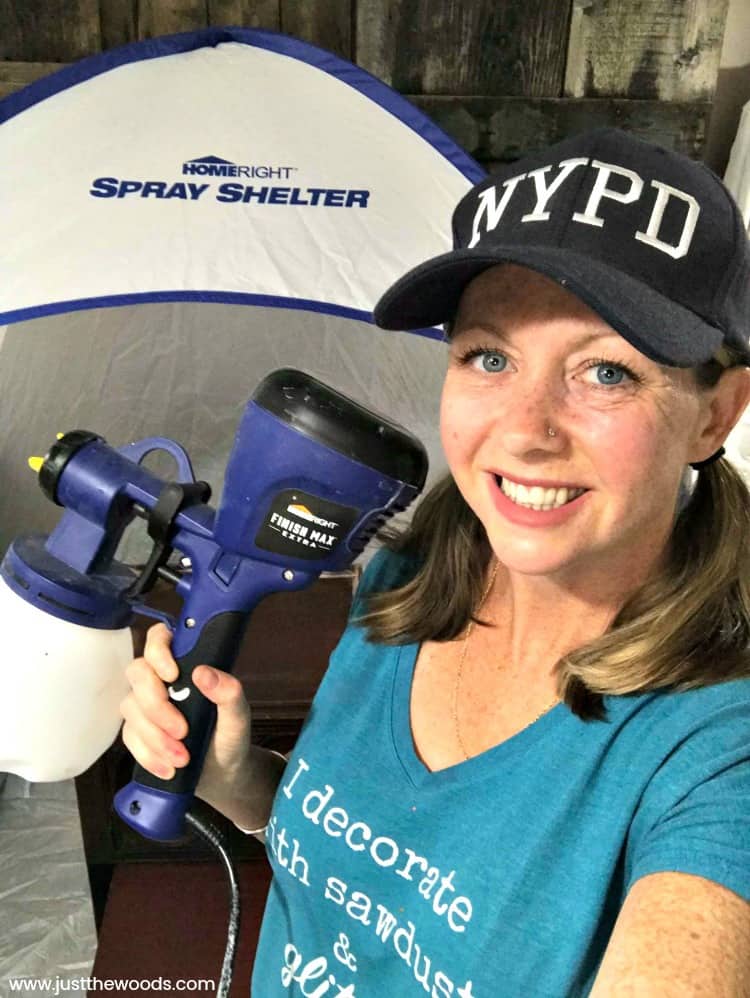 Painting this table with the sprayer in the tent is a breeze and allows for a smooth finish with no brushstrokes. It also allows you to be as messy as you want to be while containing the mess.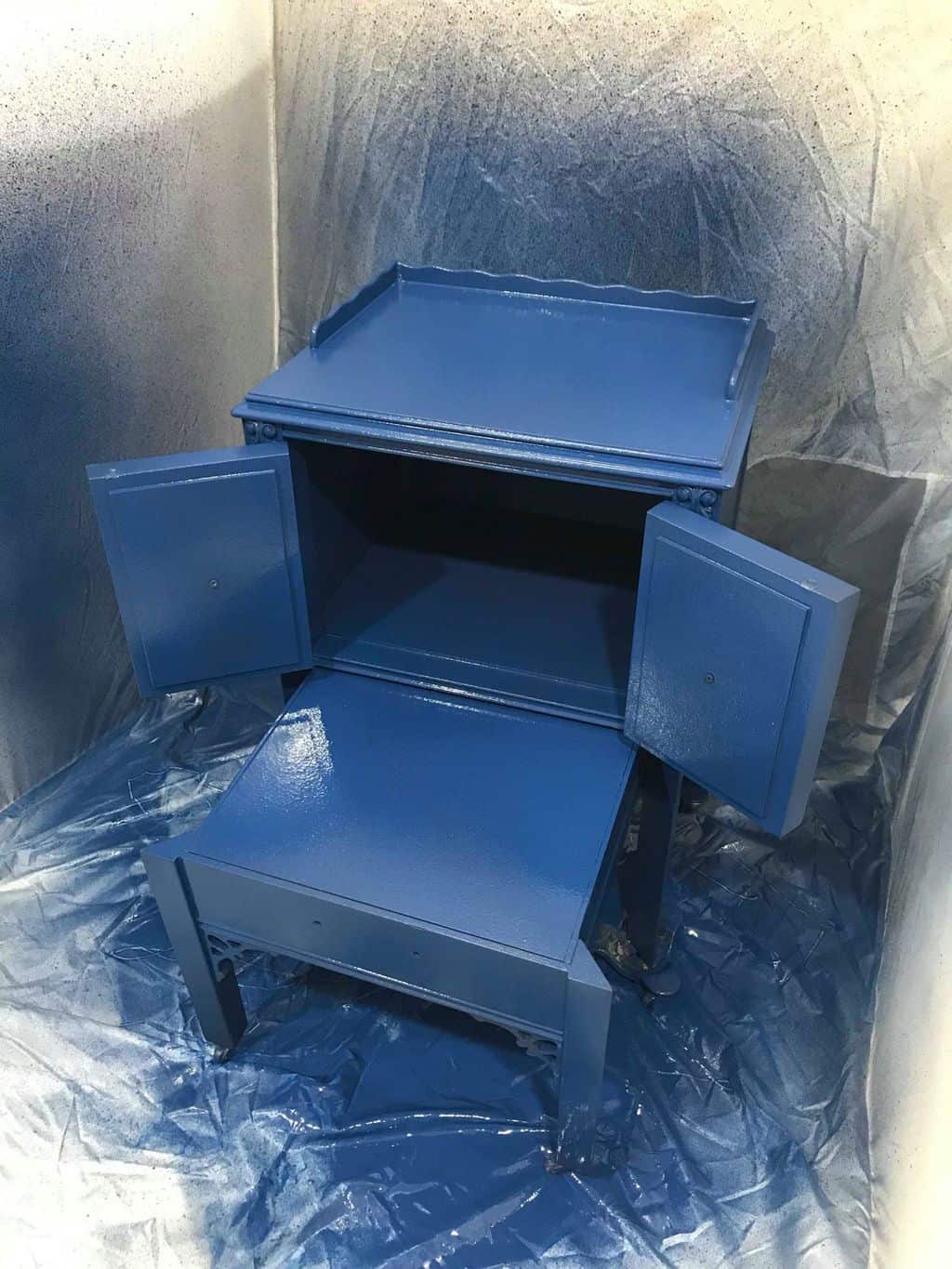 Storing the Spray Shelter
Once you finish your project you can see how much the spray shelter saves you from having to clean walls and floors and possibly ceilings. This would have been a pain to clean up. :)
Make sure the paint is all dry and simply fold the spray shelter in half longways and lay it down.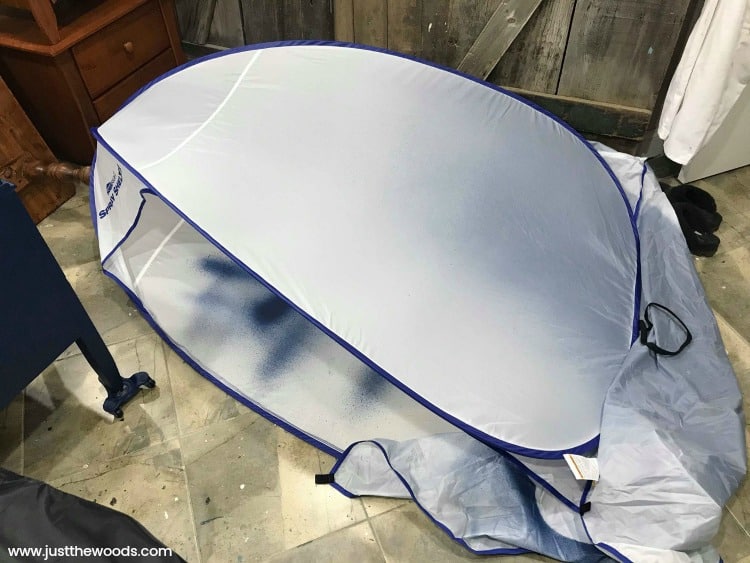 Then twist and collapse the spray shelter to fold it up into the original round size. It folds up easier than you would imagine. Make sure to wrap the black elastic around it again to prevent it from popping back open.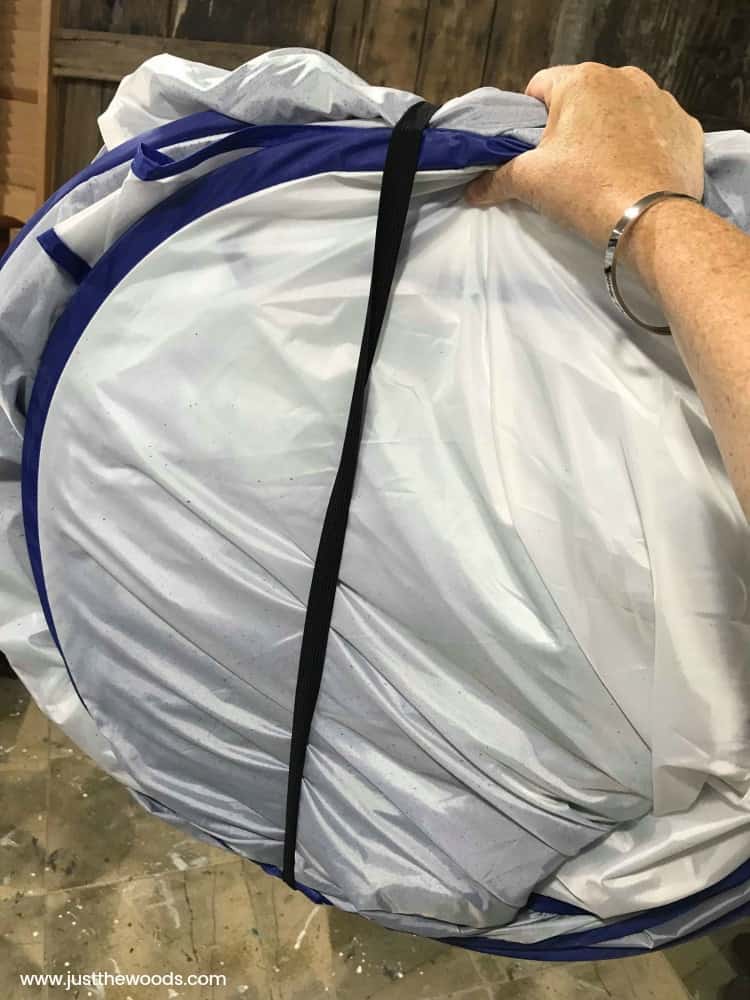 You can now stuff your spray shelter right back into its storage bag and zip it up.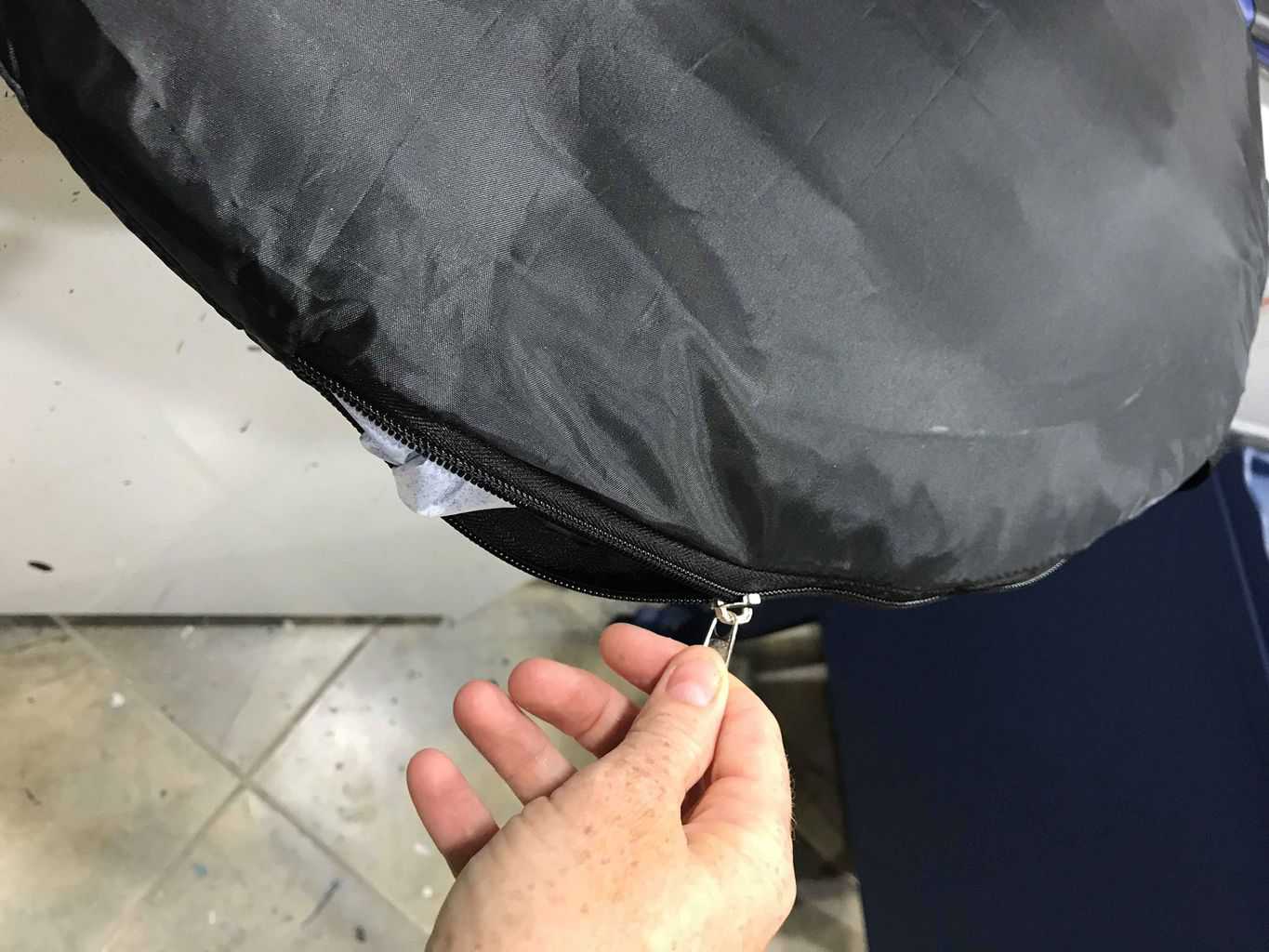 Your spray shelter can be stored away until your next project. To see the full makeover of this table using the HomeRight Super Finish Max paint sprayer and HomeRight Spray Shelter make sure to hop on over to the blog and check it out here: How to Spray Paint Furniture Using the Best Paint Sprayer.
Please login to post a comment.
Ready To Get Your Super Finish Max HVLP Paint Sprayer?