Vintage Furniture Makeover
Discover how Create and Babble remodeled a vintage chest using a HomeRight paint sprayer to get a super smooth finish and achieve a professional, new look.
I have had this vintage sewing chest for a few years. I have never used it for for it's original purpose: sewing supplies, but I have left the spools of thread right where they have been for years I'm guessing.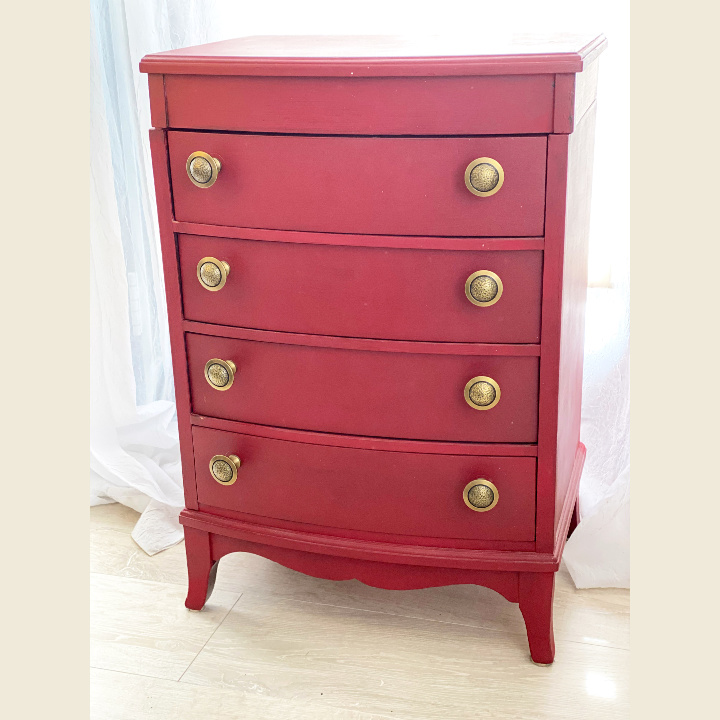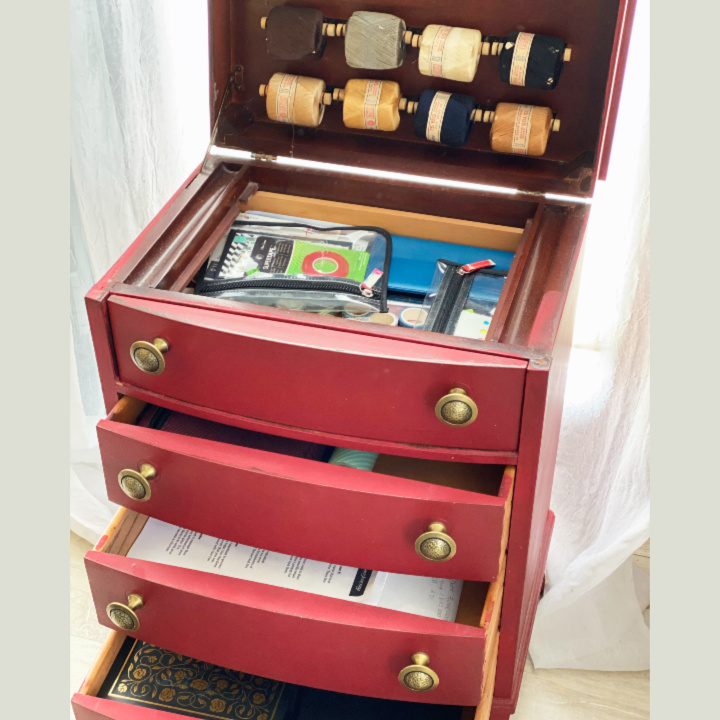 I love the spacious drawers though and it's a perfect place to store all of my bible journaling supplies. The problem is the red color. It just doesn't fit in with everything else in my family room. I decided to paint it black with a chalky style paint. The fastest and easiest way to change the color is to use the HomeRight Super Finish Max Paint Sprayer.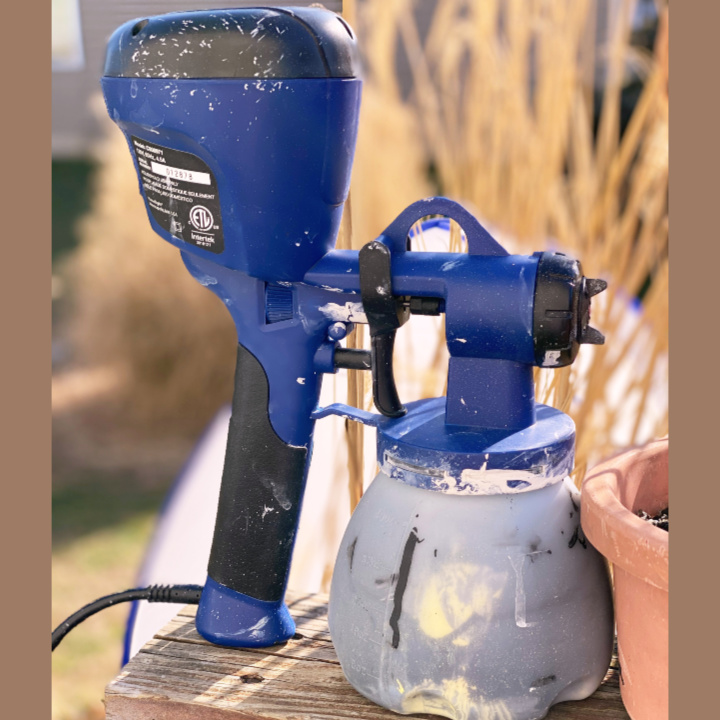 Here's are the quick steps I took to change the color of this vintage sewing chest in just an afternoon.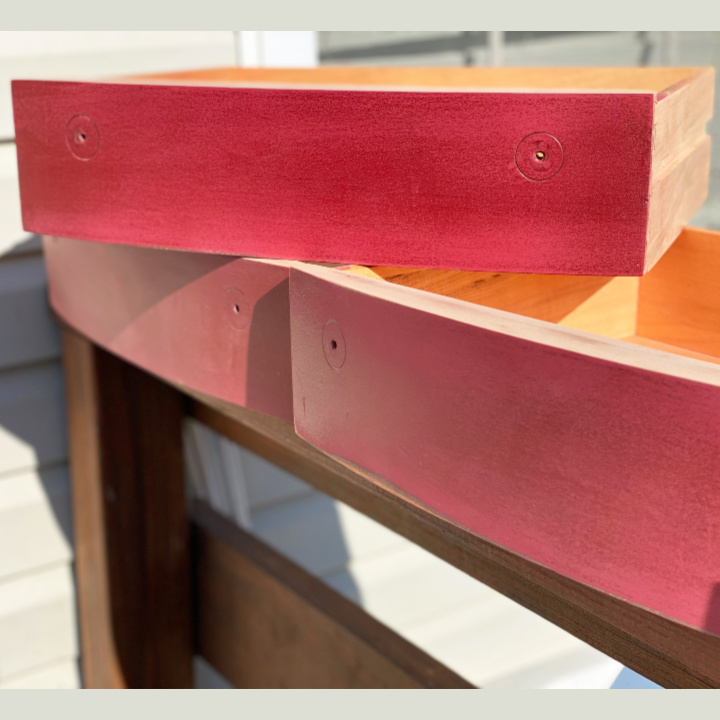 I started by removing the drawers from the chest. I then unscrewed and removed the drawer pulls and contents from the drawers and set all of that aside. Next, I lightly sanded the drawer fronts, concentrating mostly on the top edges of each drawer. I believe this chest has been painted a few times over the years so sanding down the top edges of the drawers would ensure that the drawers would slide in more freely.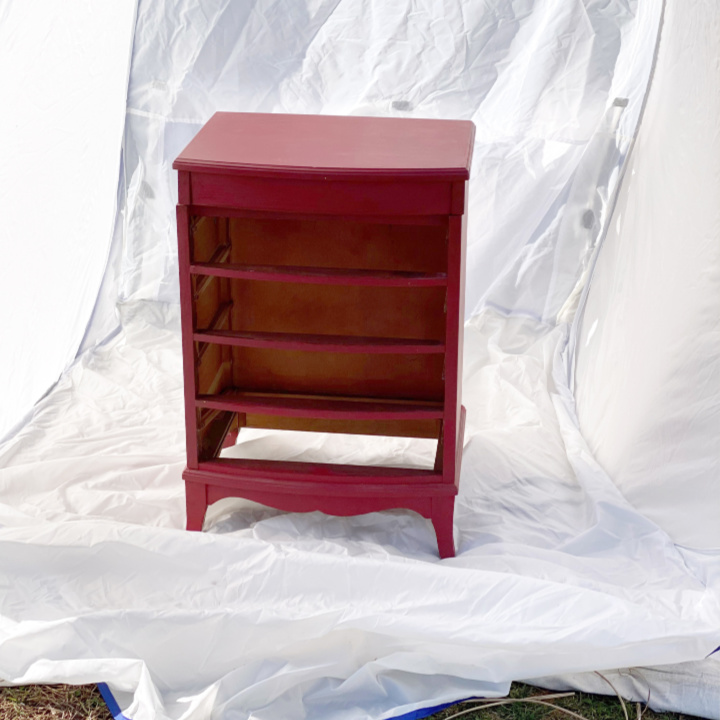 Then it was time to set up the HomeRight Spray Shelter. Using the Spray Shelter allows you to be able to spray paint even if it's a little windy! Plus it keeps the paint off the grass and anything that is nearby! I painted the drawers first and put them up on my back deck to dry while I painted the chest.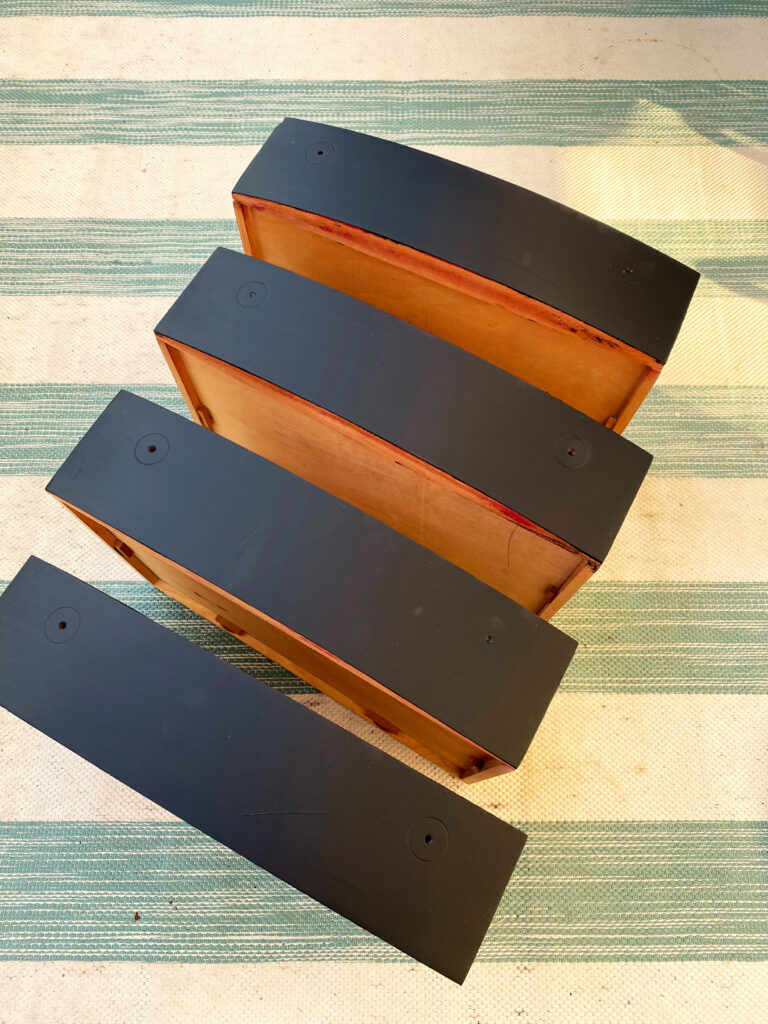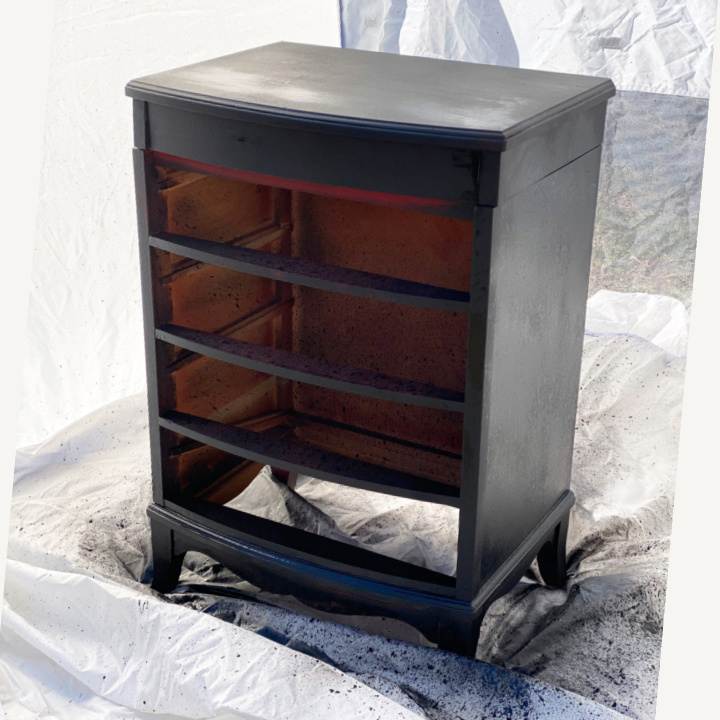 I sprayed on two light coats and the painting was done! I'm telling you - this is the only way I will paint furniture. No brushes or rollers for this DIYer!
Take a look at this chest now: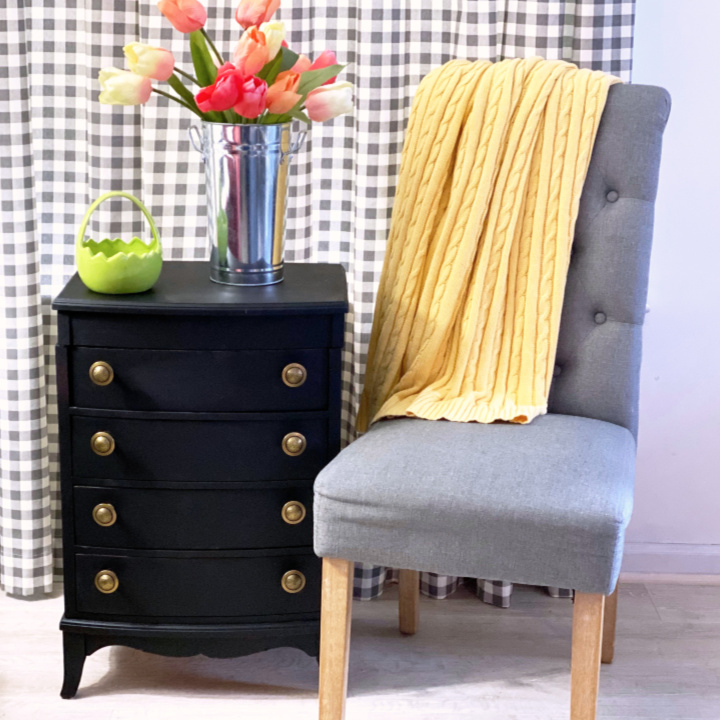 What a difference, right?
Do you have a favorite piece of furniture that you would like to paint?
This sponsored post was created by Create and Babble.
Download project steps & shopping list
We'll never share your email with anyone else.