If you have a rocking chair, then chances are you may have spindles. If you have spindles then you need to get yourself a paint sprayer. The HomeRight Super Finish Max Extra is perfect for painting a rocking chair with spindles. There is also the regular Finish Max that works great too!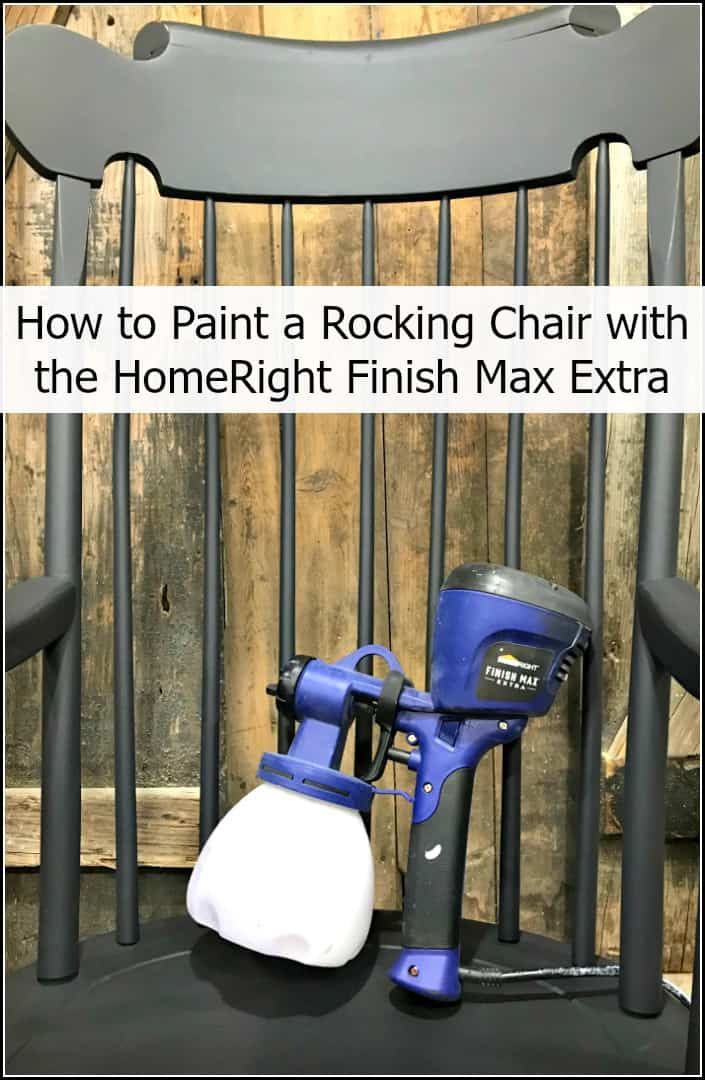 This rocking chair is quite large and in need of a major update. On the plus side, it is made of solid wood, on the not so plus side is it needs a good sanding.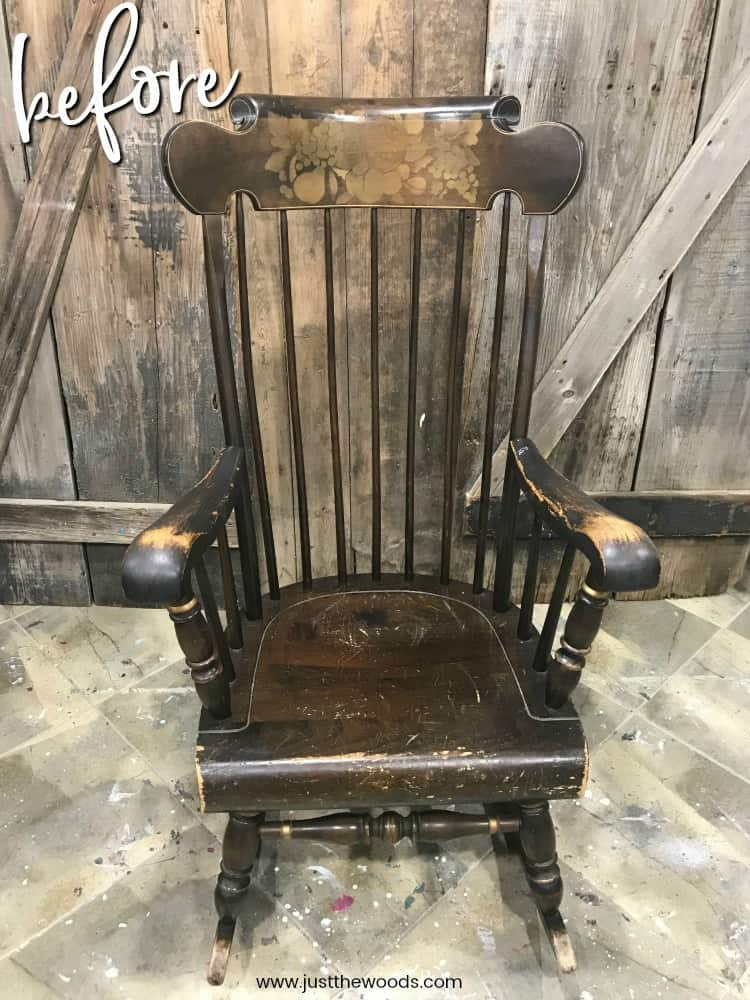 The rocking chair is given a thorough sanding and cleaning.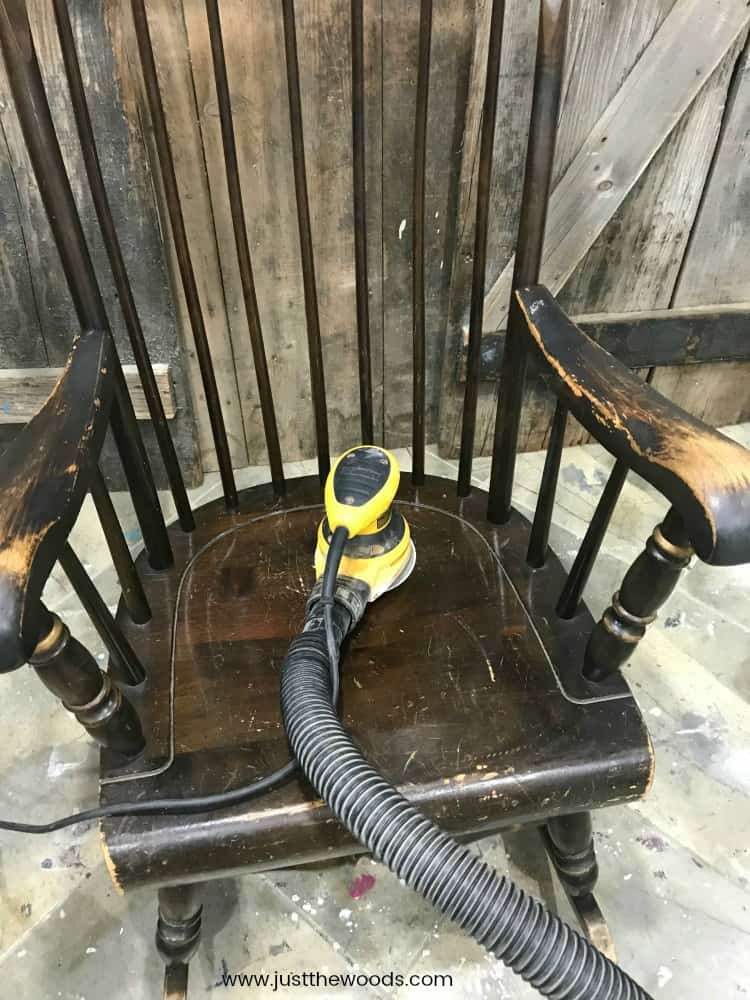 Once prepped we can set up our HomeRight Spray Shelter since we are painting this rocking chair indoors. This is great for when you are painting indoors with your paint sprayer and don't want to get paint everywhere. I shared another project using the spray shelter on my blog here: How to Spray Paint Furniture Indoors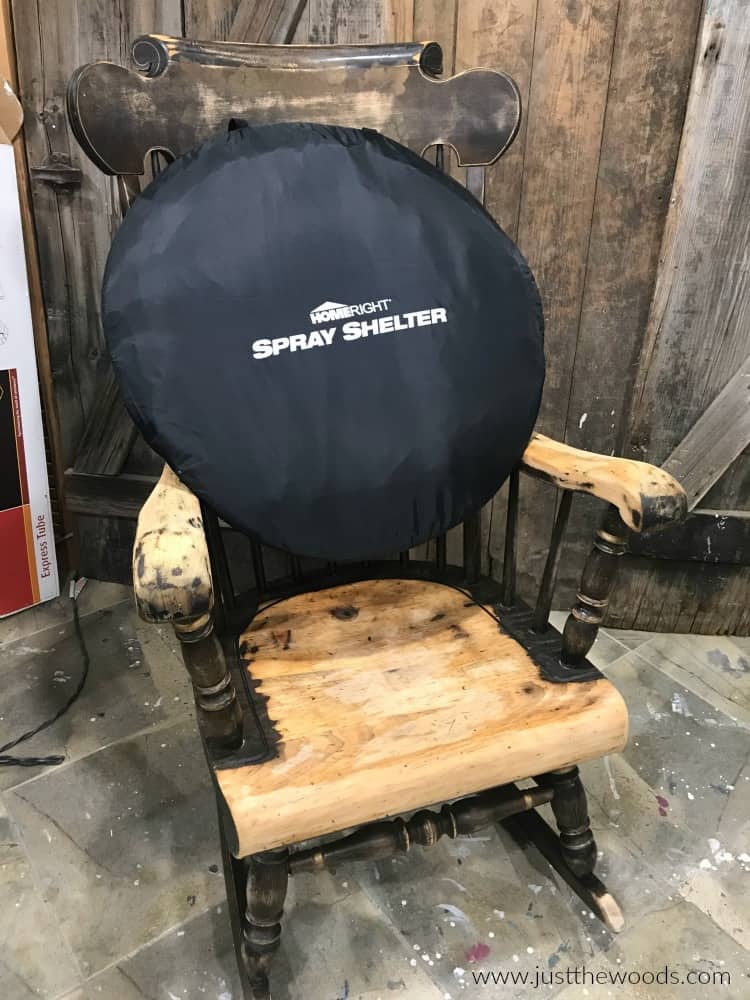 What a perfect fit! The Medium Spray Shelter is the perfect size for chairs and small tables.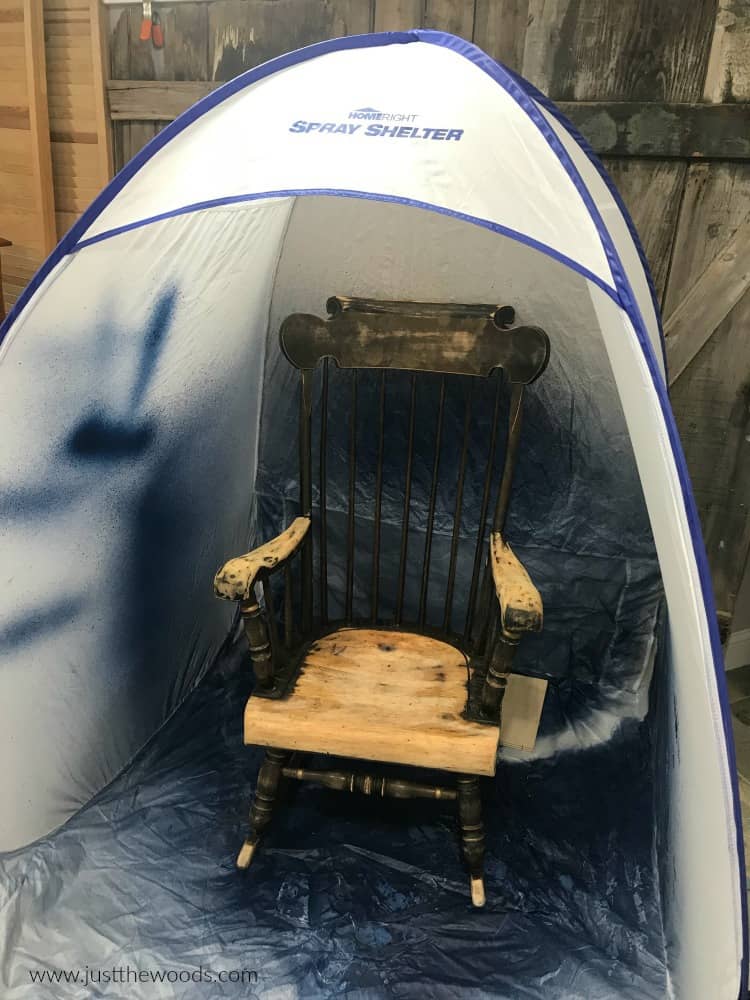 I will be painting the rocking chair in a charcoal color paint. Go ahead and pour your paint into the canister for your sprayer.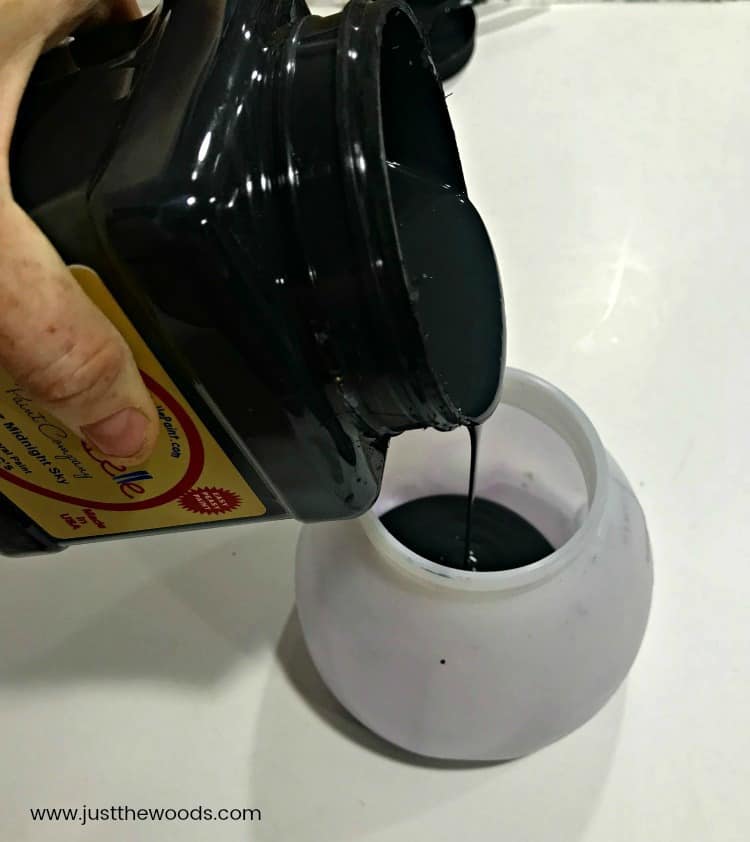 Attach your canister to the sprayer and plug it in. I like to lay my rocking chair down to paint the underside first. Once the paint dries, stand up the rocker and paint the rest.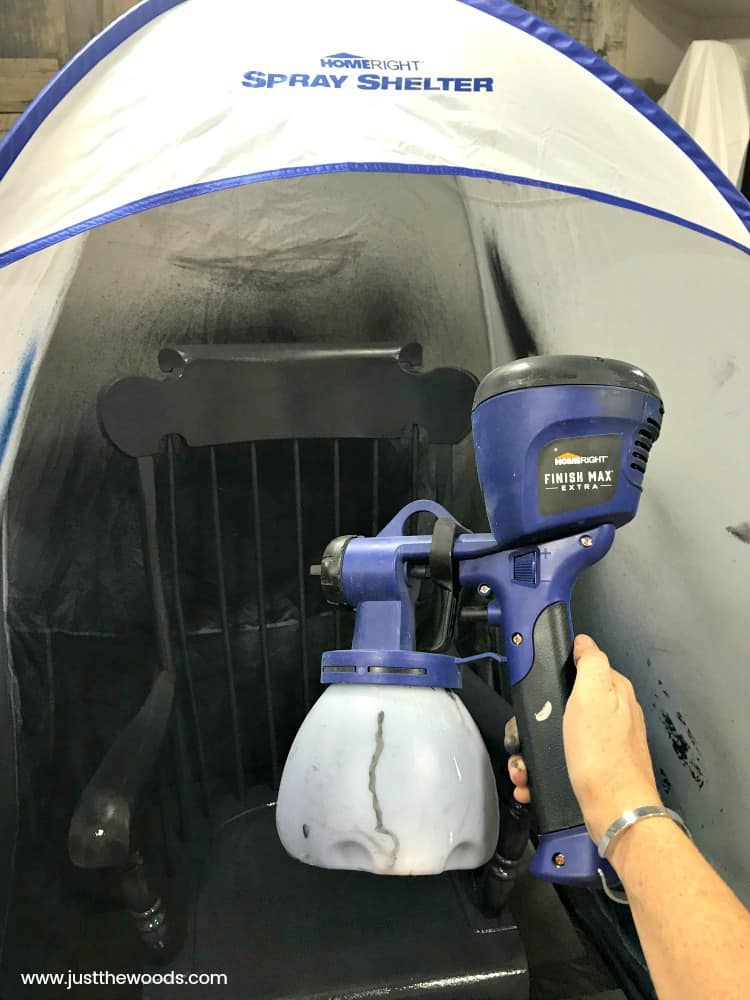 Using the paint sprayer makes painting the rocking chair especially those pesky spindles so much easier!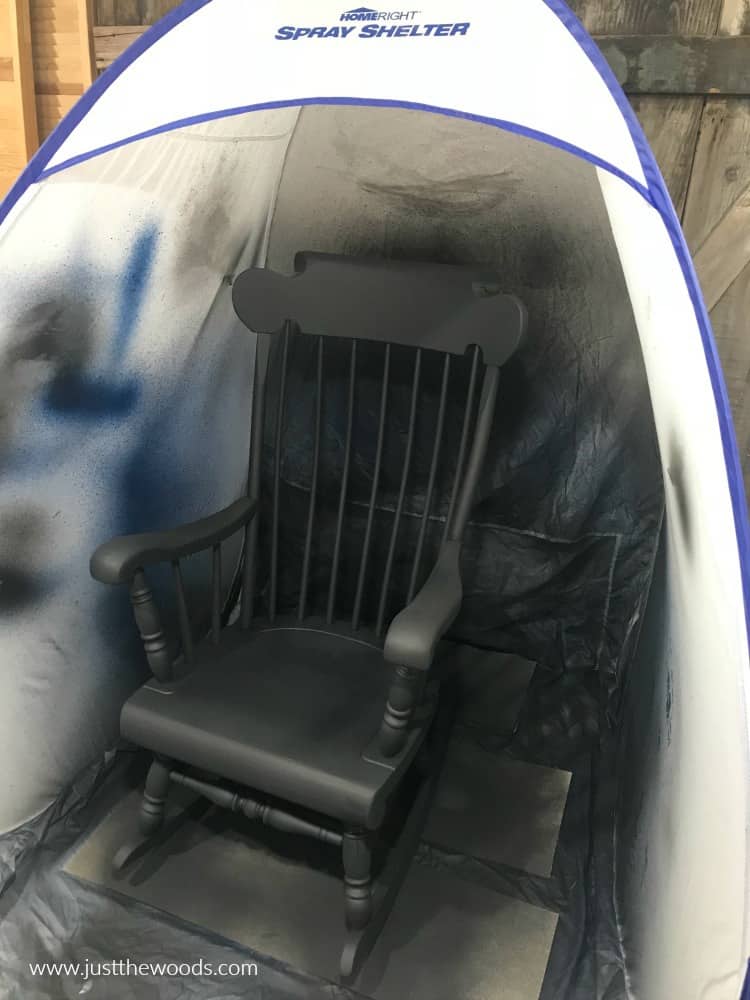 Once the paint dries you can lightly sand and distress your painted rocking chair and make sure to seal it for protection. The Super Finish Max works just as well for applying sealer as it does for applying paint. Just add your sealer into the canister (after you wash it of course). You can also tint your sealer by adding a small amount of paint.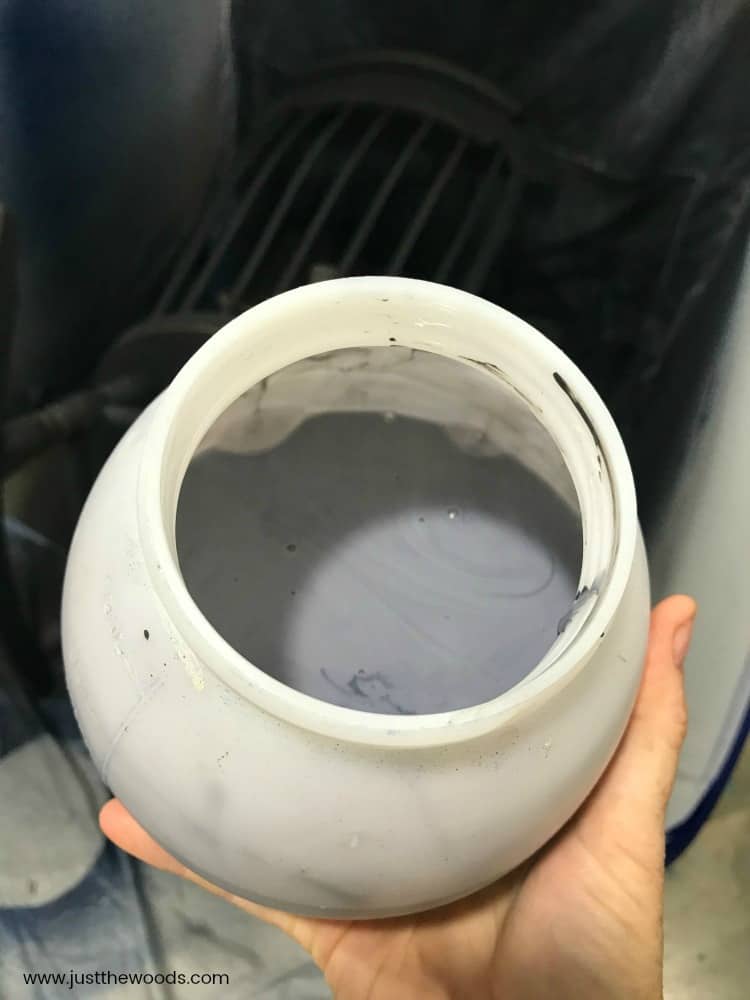 Spray your sealer the same way that you spray your paint. I jumped on a small window of opportunity and sprayed the clear sealer while the kids were occupied upstairs doing 'who knows what'.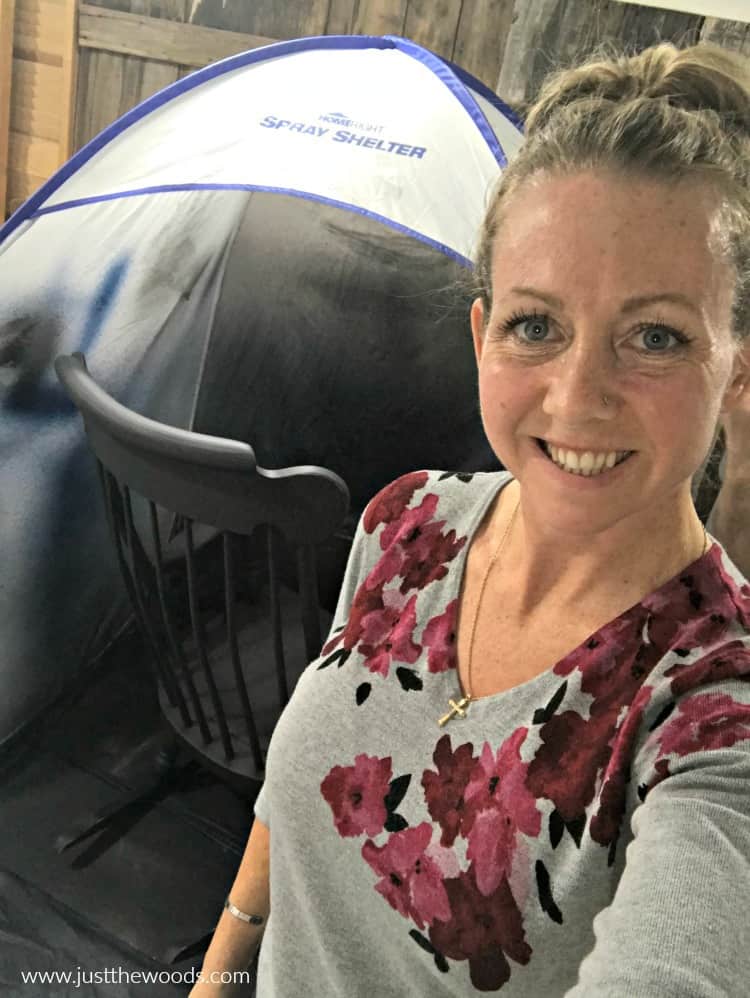 You will need to clean your paint sprayer once you finish your project. Here is a post on how to clean your sprayer: How to Clean a Paint Sprayer. Once your sealer has dried you will have a gorgeous painted rocking chair to enjoy for years to come. You can find a more detailed tutorial of this project with a video on my blog here: How to Paint a Wooden Rocking Chair with Spindles the Easy Way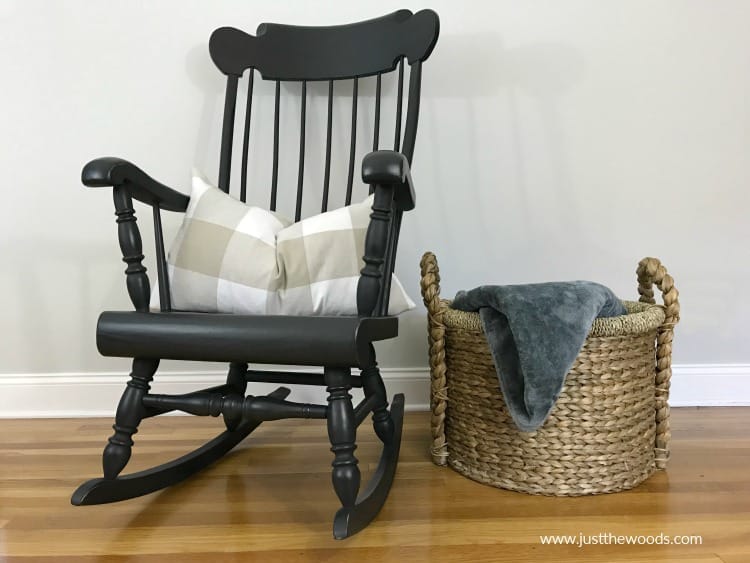 Make sure to check out more HomeRight projects on my blog here: HomeRight Projects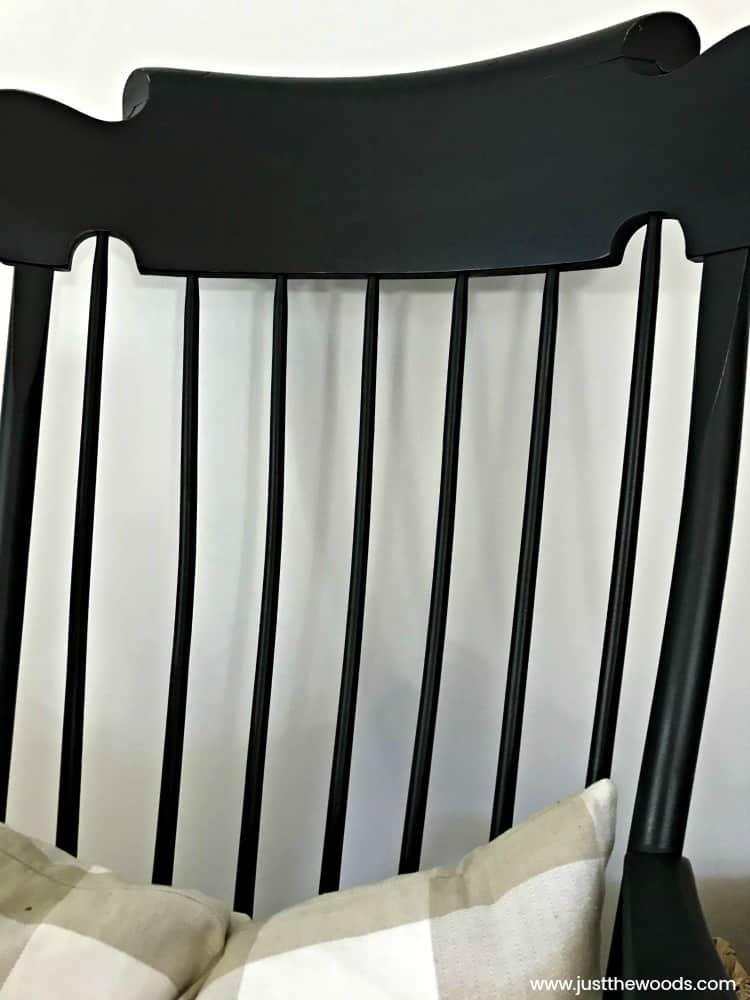 Please login to post a comment.
Ready To Get Your Super Finish Max HVLP Paint Sprayer?